2019 Stock Exchange Inauguration Gala
On February 19, 2019, Antibiotice participated as a Silver Partner at the sixth edition of the Inauguration Gala of the 2019 Stock Exchange, organized by the Bucharest Stock Exchange. The event, a benchmark for the domestic capital market, was organized within the Bucharest National Theater and enjoyed the presence of the most important representatives of the capital market, the financial industry and the entrepreneurs.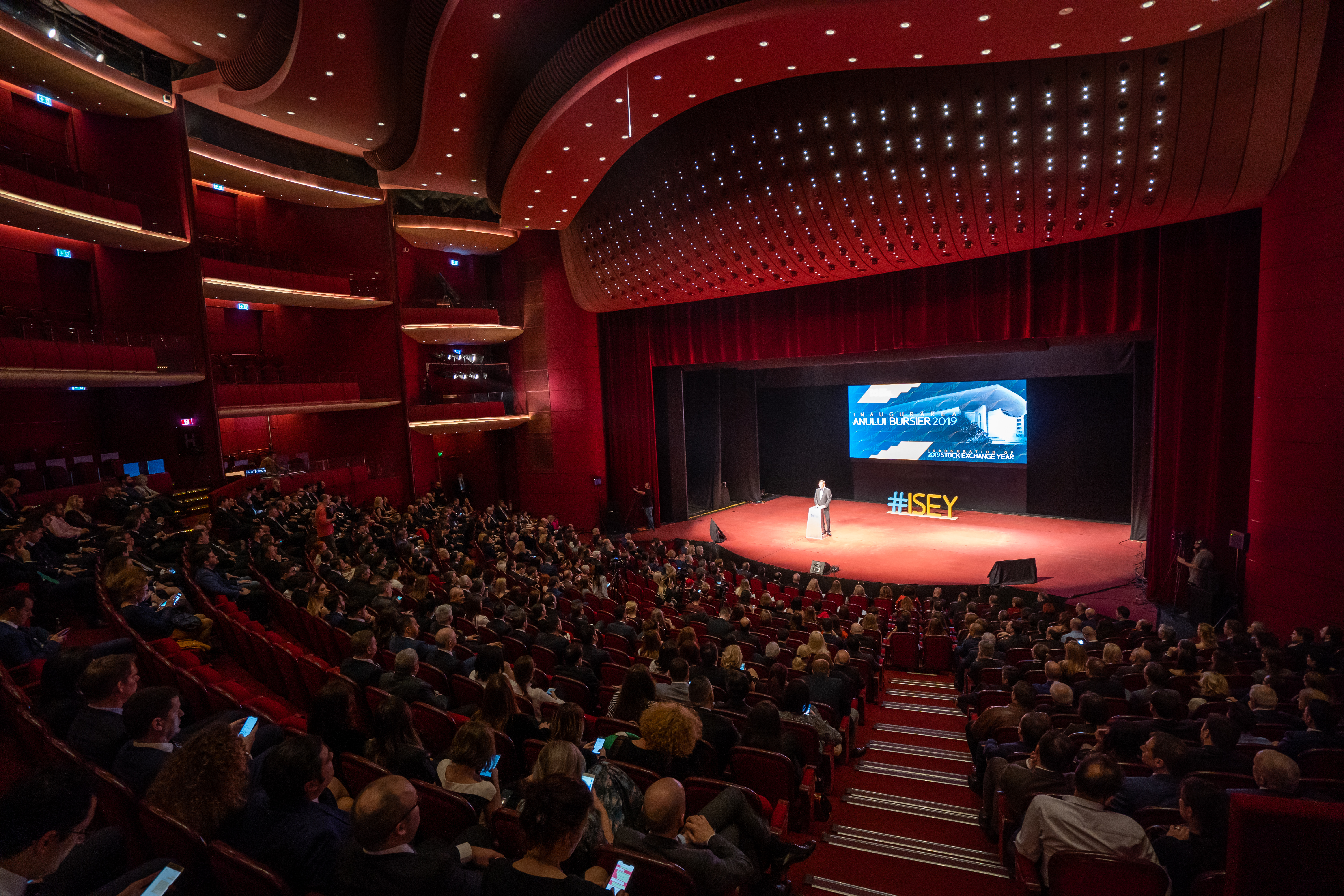 Opening speeches within the Gala were supported by:
Adrian Tanase, General Manager of BVB
Lucian Anghel, Chairman of the BSE Board of Directors
The Prime Minister's message was sent by Ramona Bruynseels, State Councilor of the Prime Minister for the Business
The message of the President of Romania was sent by Cosmin Marinescu, presidential advisor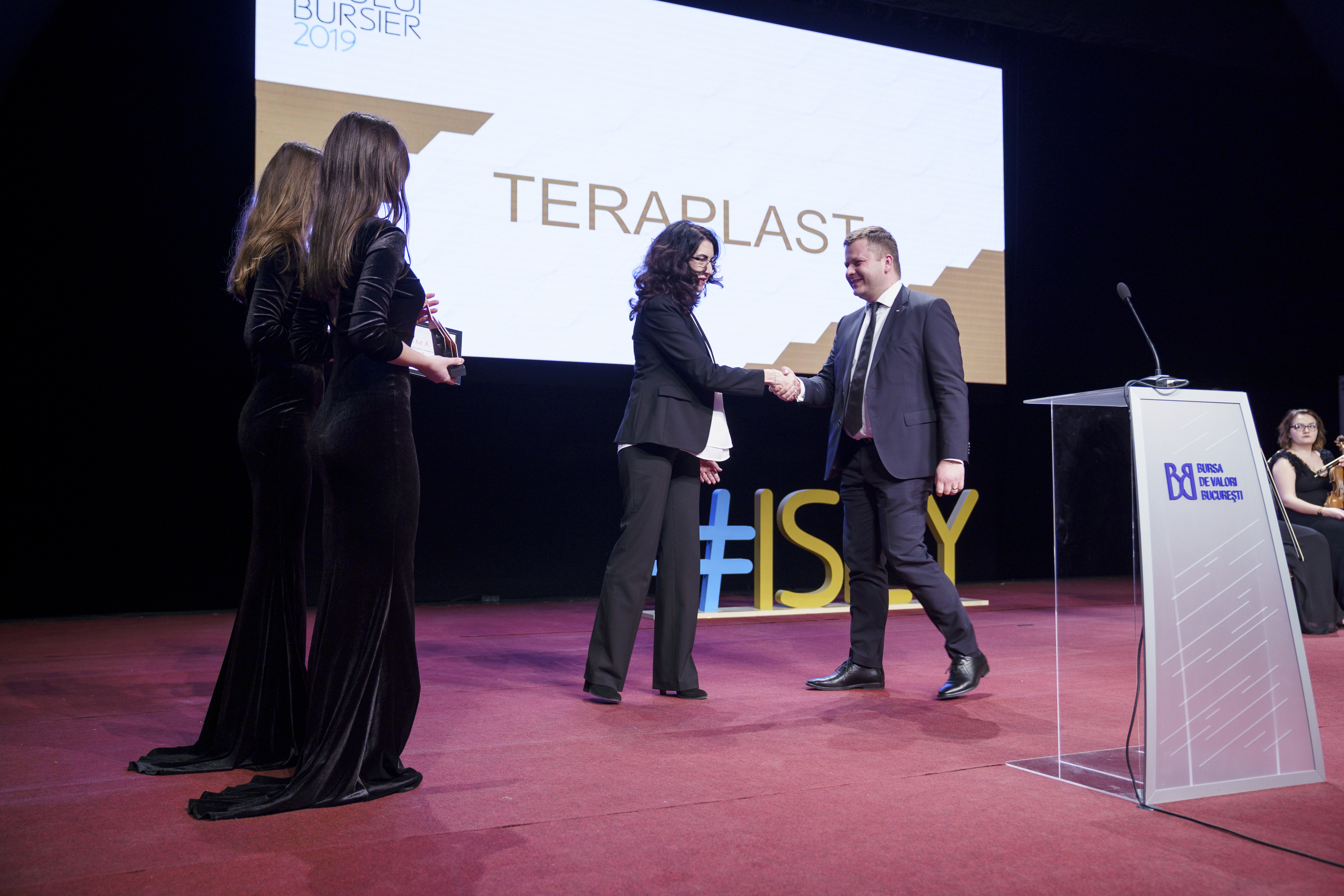 Within the Gala, in order to highlight the successes of the capital market in 2018, the Bucharest Stock Exchange and its partners awarded 25 categories at a ceremony opened by the President of the Financial Supervisory Authority, Leonardo Badea.
Antibiotice has awarded the category "Promoting Employee Loyalty Programs". This award was given to Teraplast for the second consecutive year of stock option, a plan designed to stimulate and reward employees. The Teraplast Award was handed to Mr. Alexandru Stanean, General Manager of Teraplast.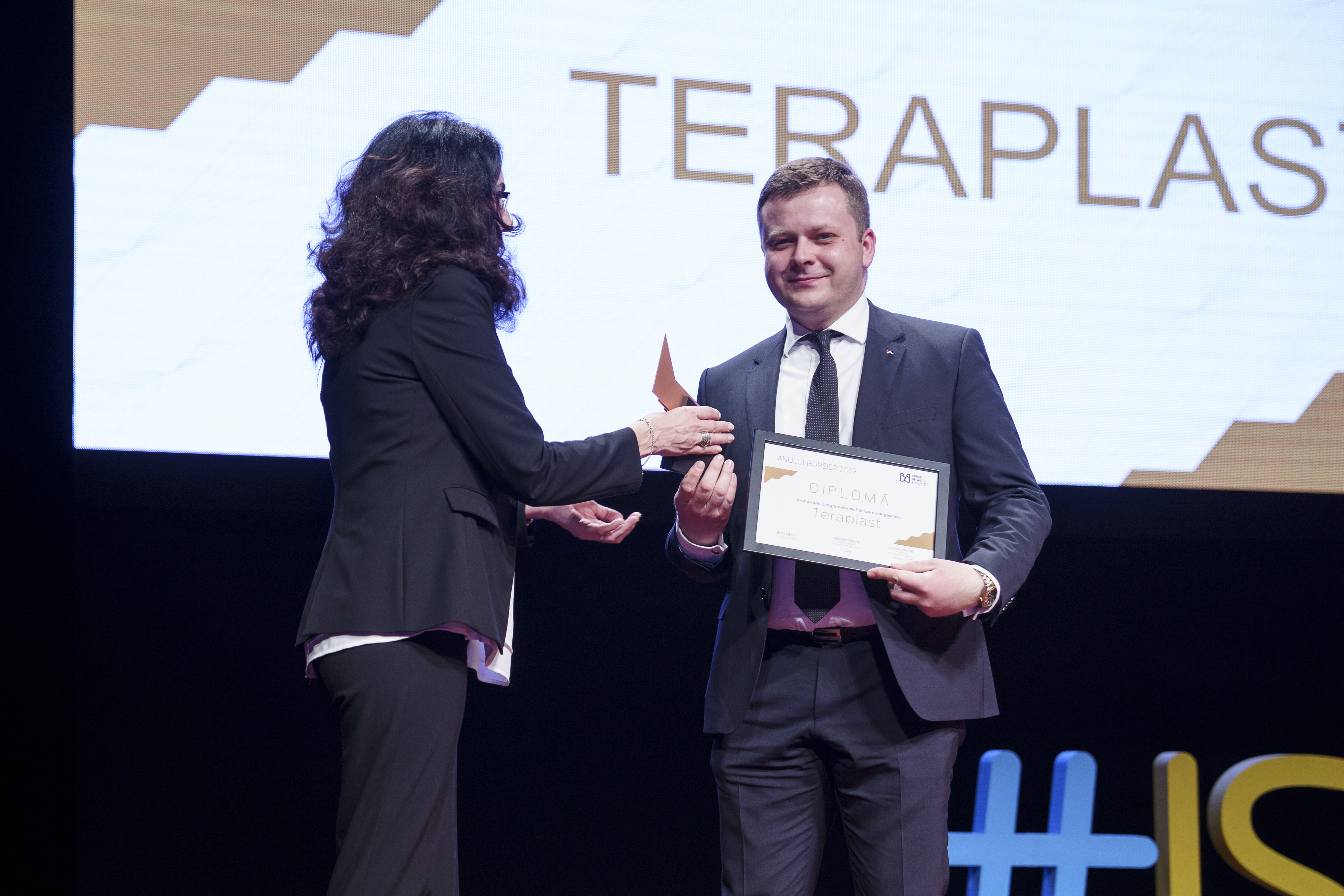 See all news ▸