Plant an orchard at school – an environmental awareness project
The Orchard at School (Livada de la Şcoala) is a project brought to 3 schools in Voroveşti, Proselnici and Miroslava.
The three orchards grew beautifully in the three months since they were planted and, according to the specialists of the
Miroslava Town Hall, all fruit trees planted on April 1st 2017 by Antibiotice's volunteers have firm roots by now.
The power of example offered by Antibiotice staff inspired students from the three schools to take better care of nature
and be more actively involved in tree planting activities. It's worth mentioning that at the beginning of April over 70 volunteers of
Antibiotice in partnership with Miroslava City Hall planted 300 fruit trees at schools from the villages Voroveşti, Proselnici and at
Mihail Kogălniceanu Technological Highschool from Miroslava.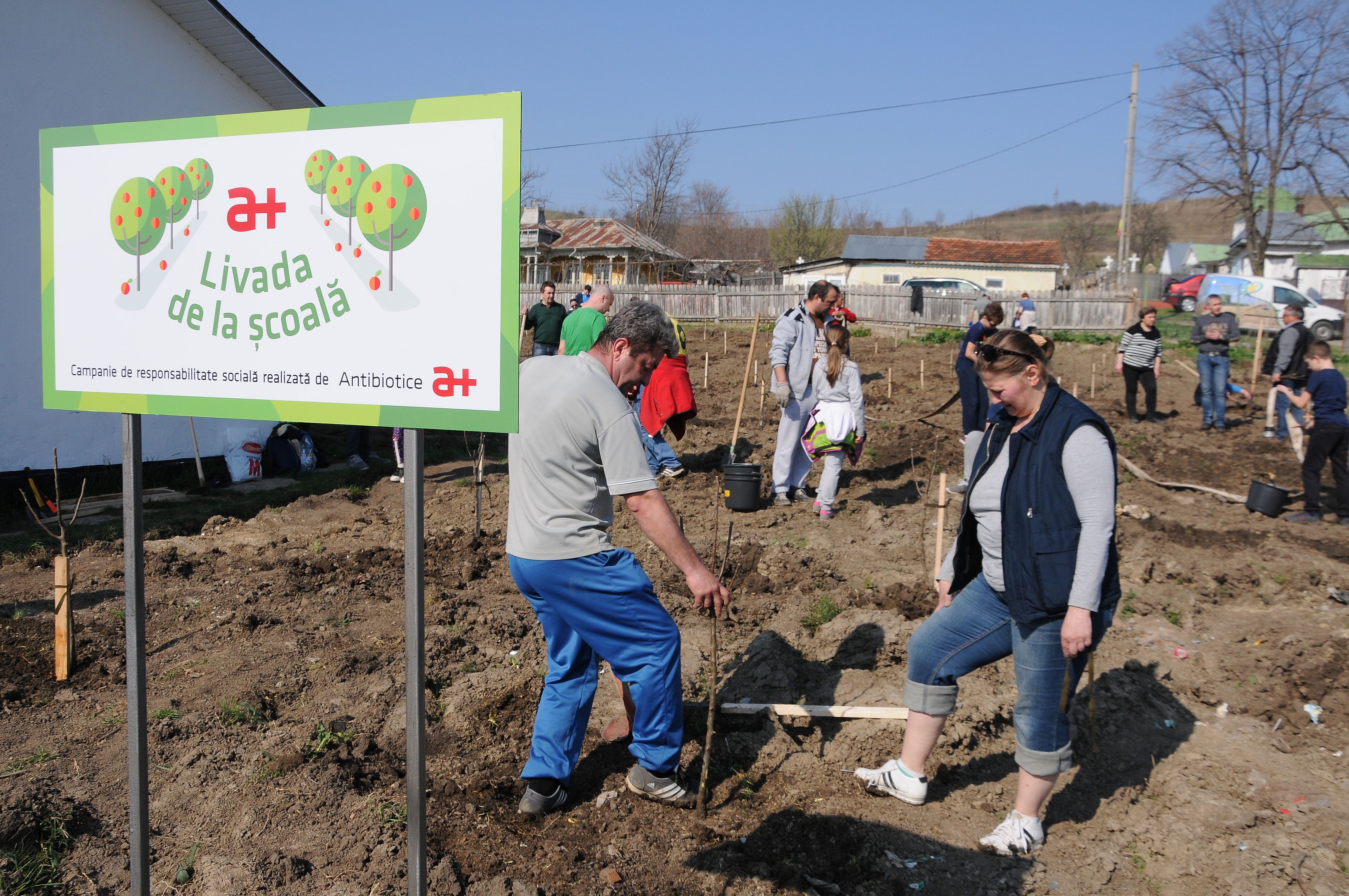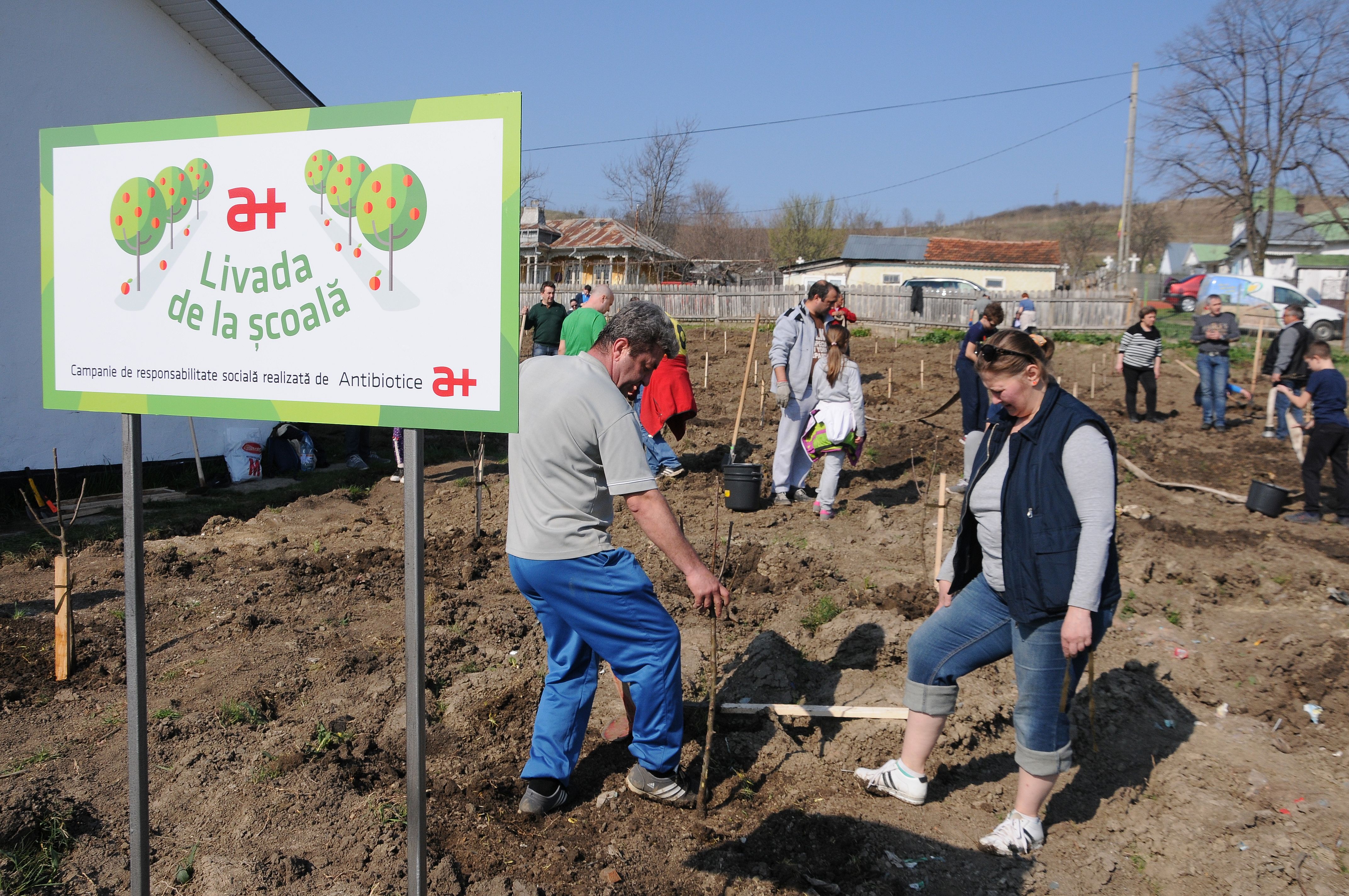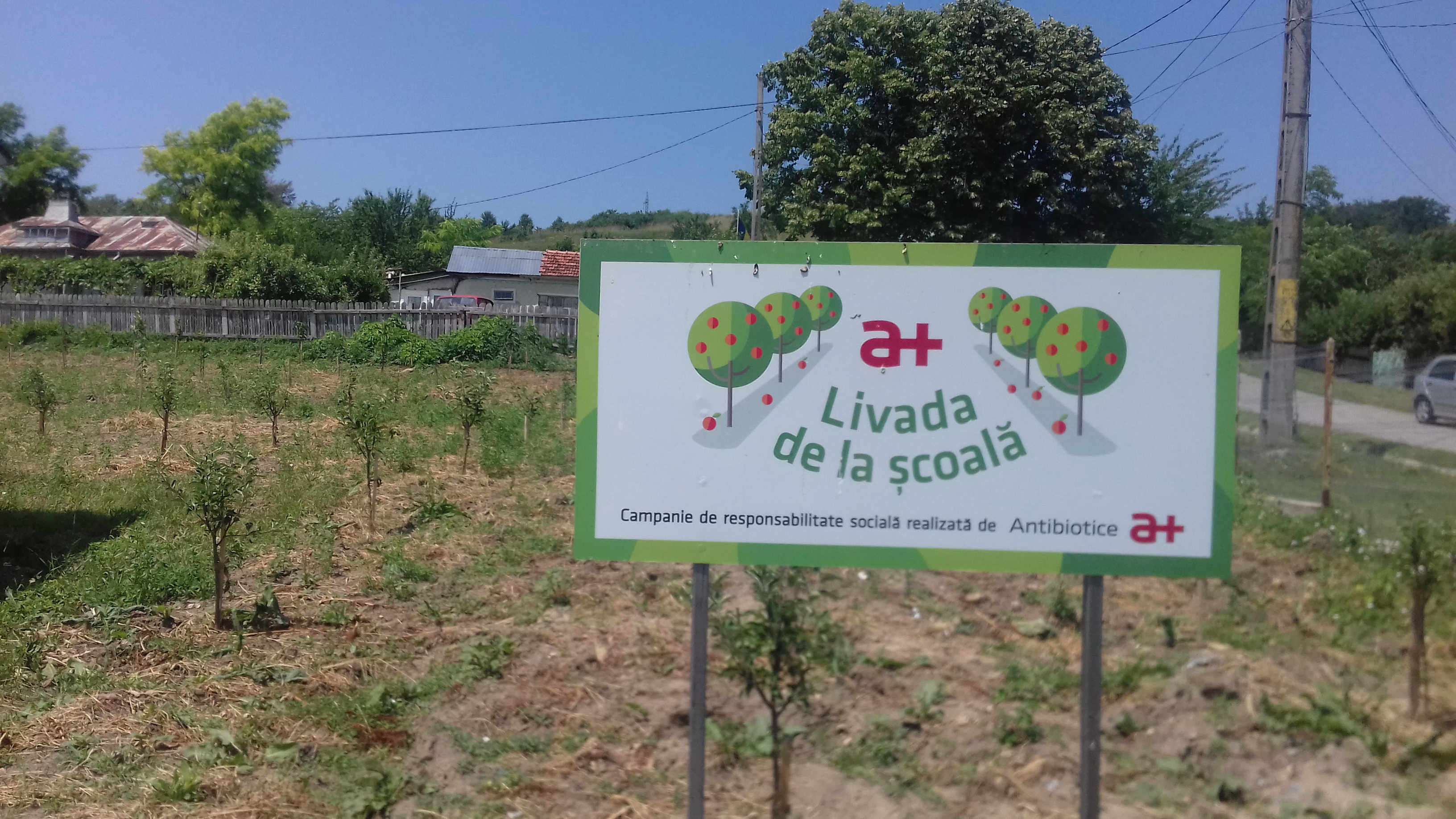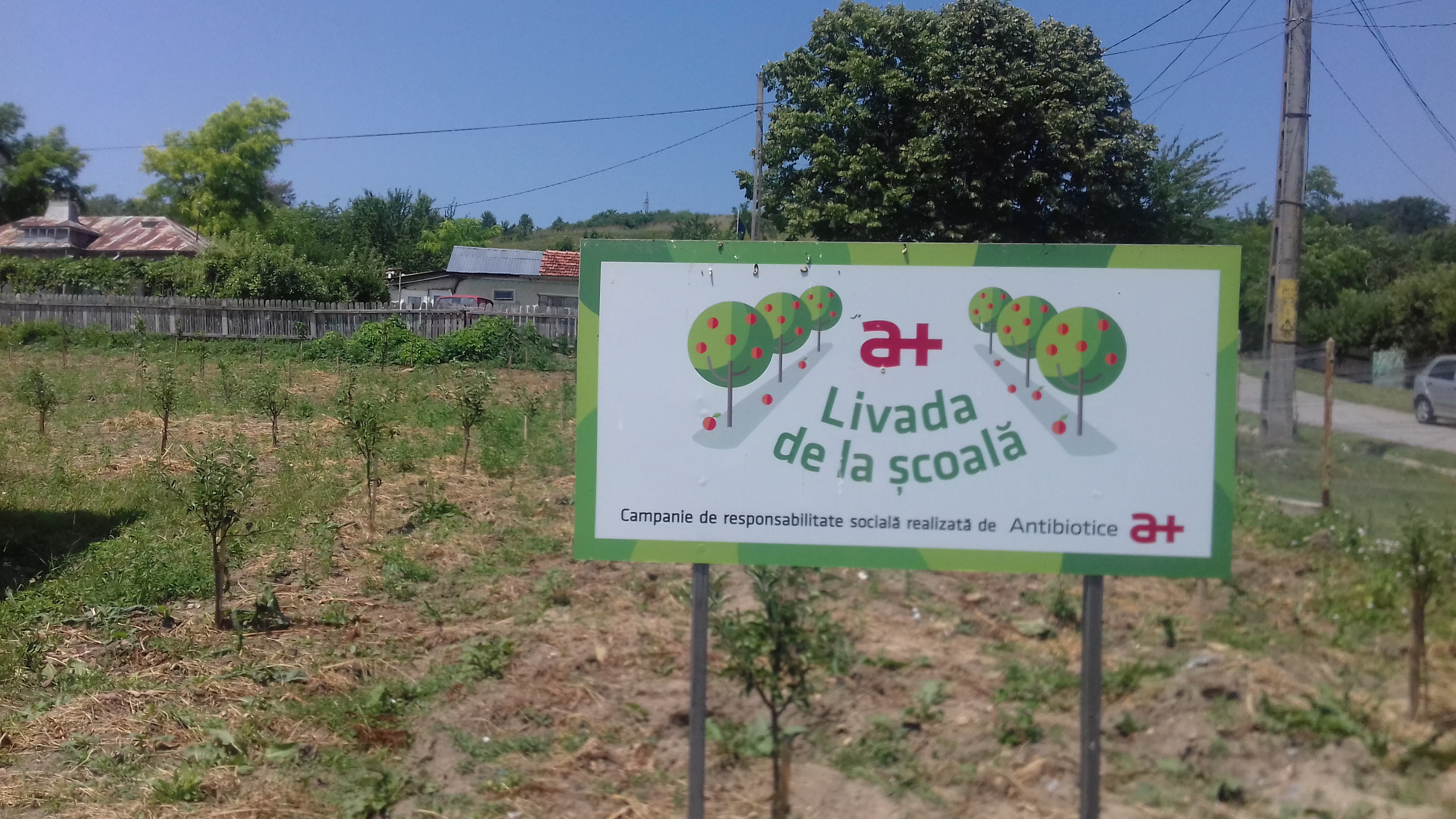 School orchard in Vorovești village (1st April  and 26th June)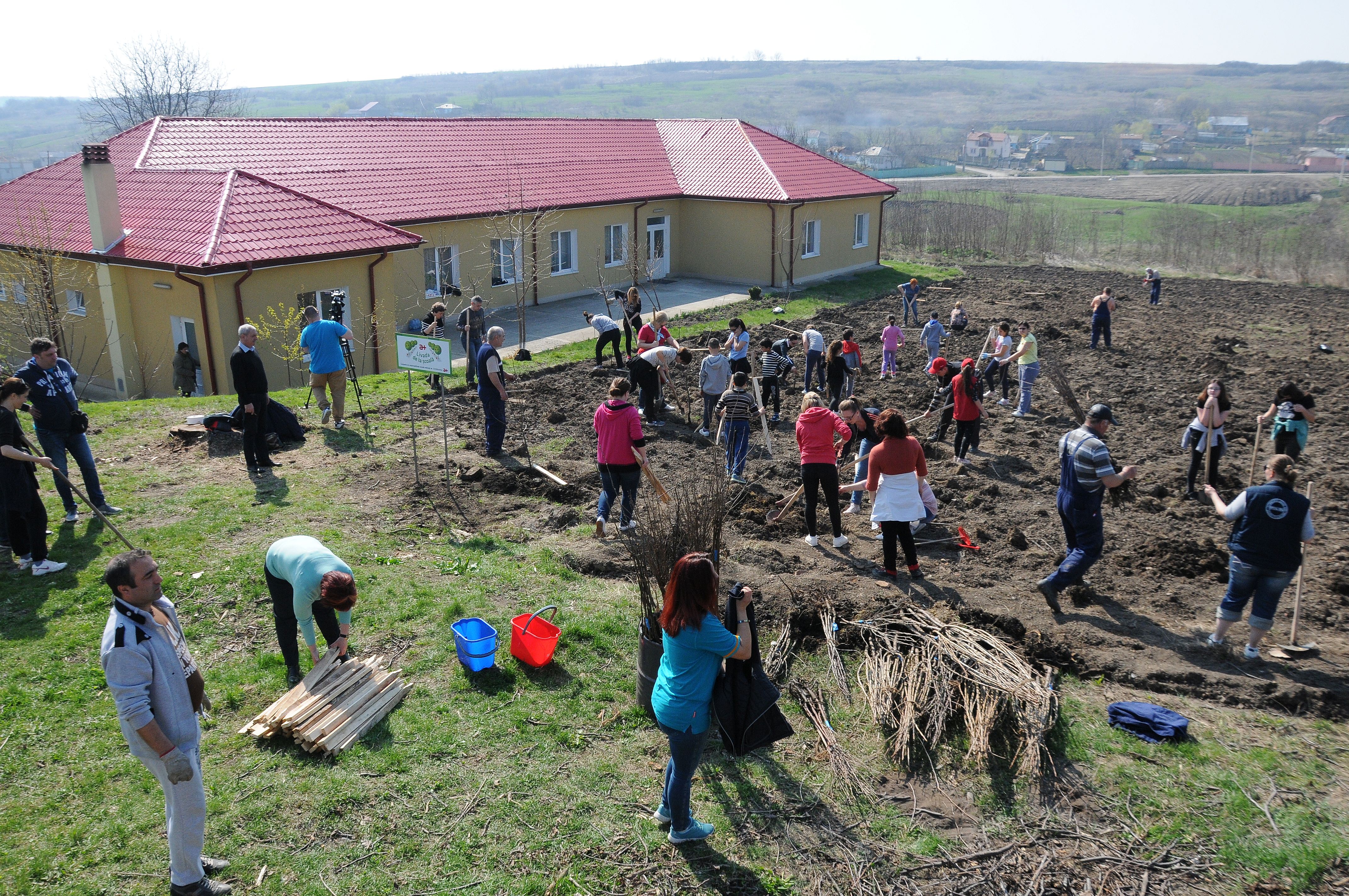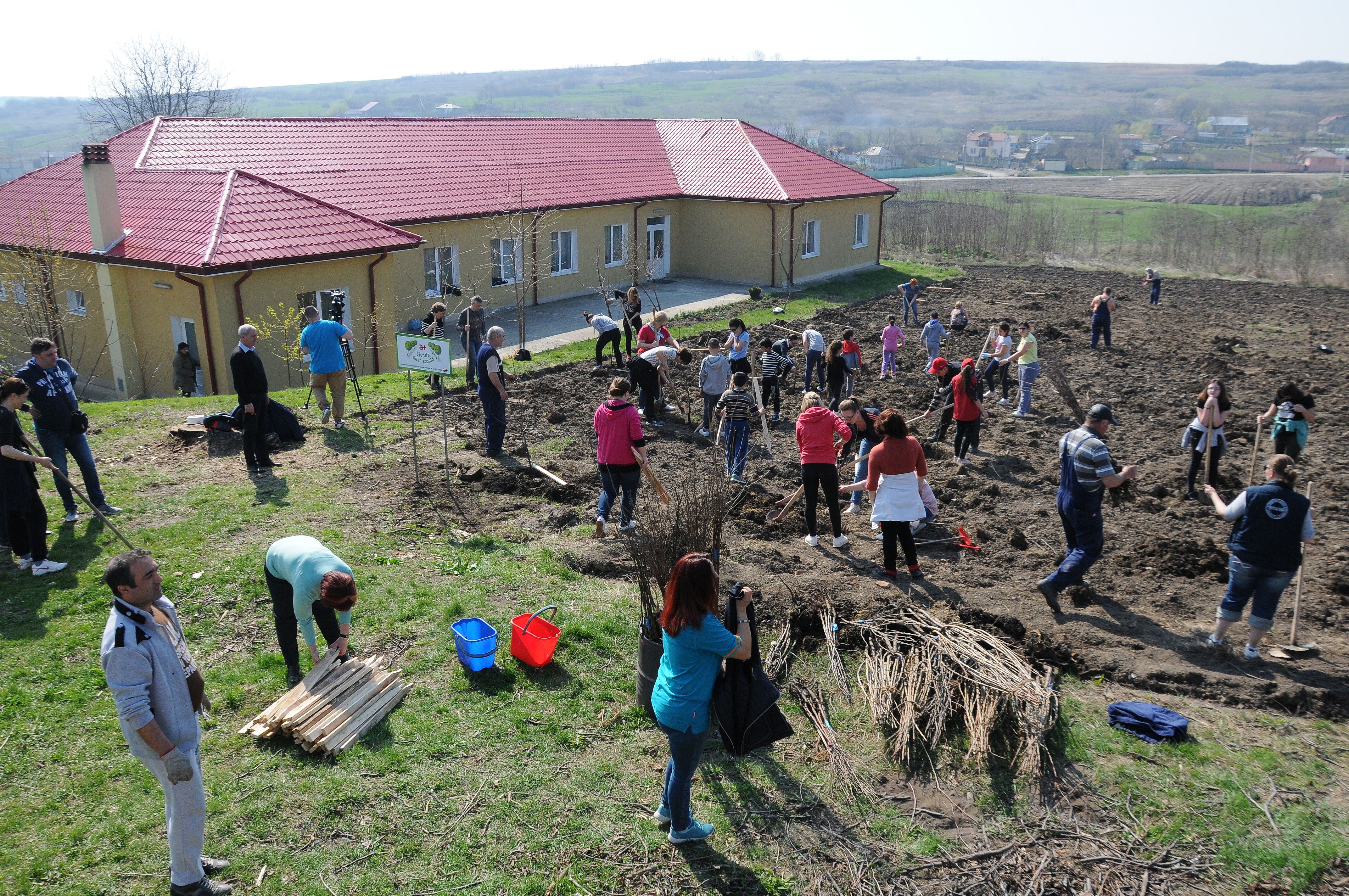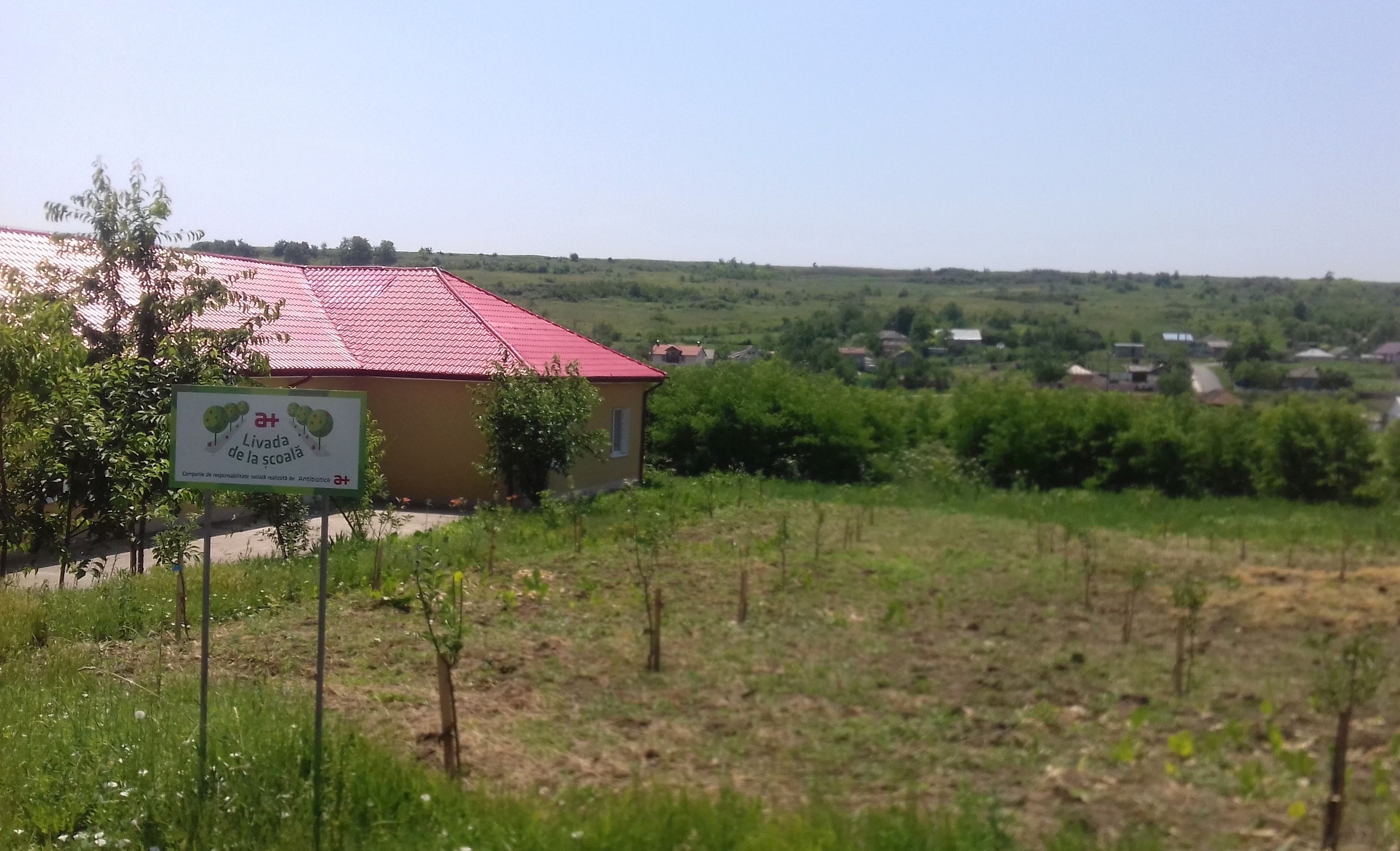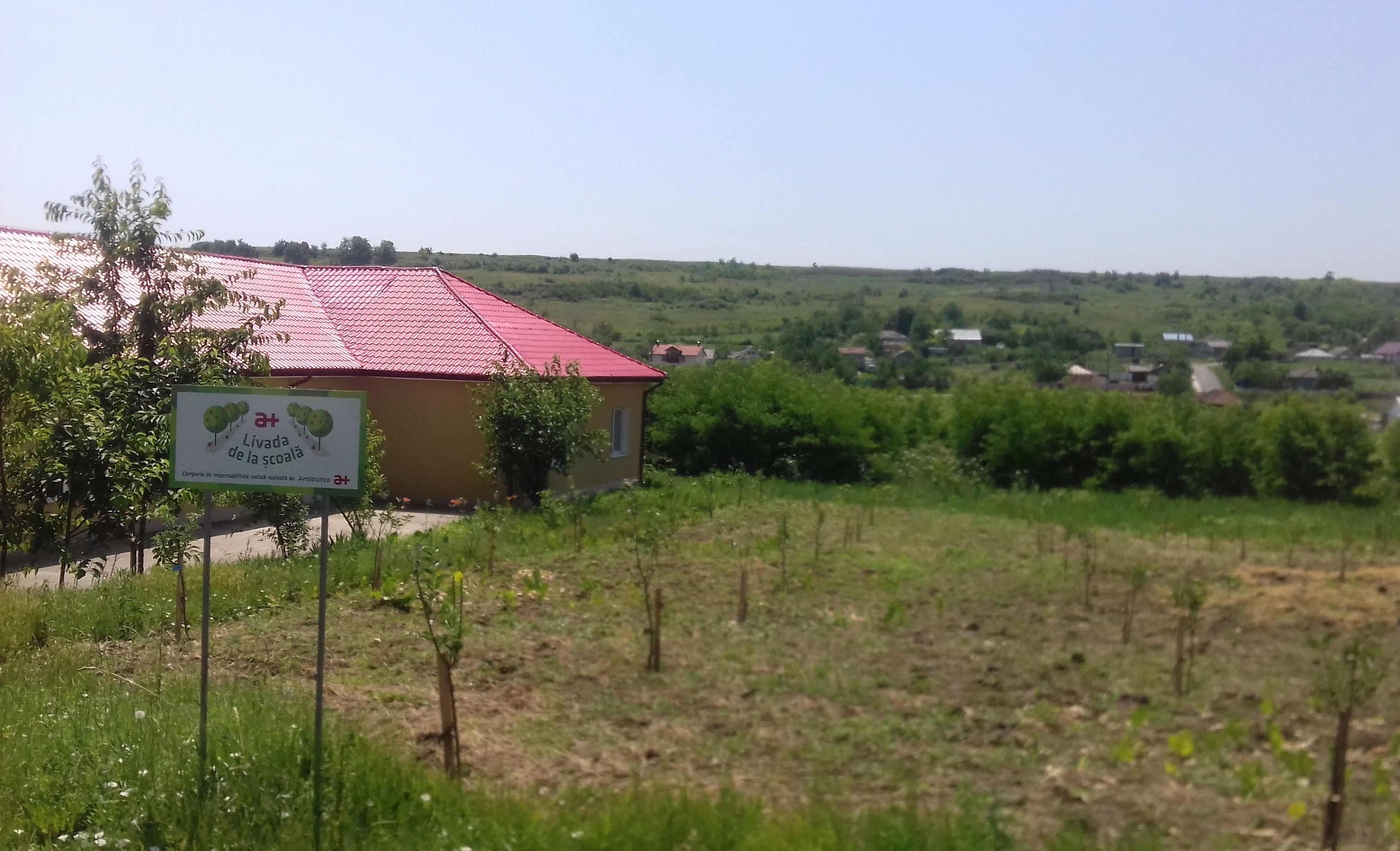 School orchard in Proselnici village (1st April and 26 th June)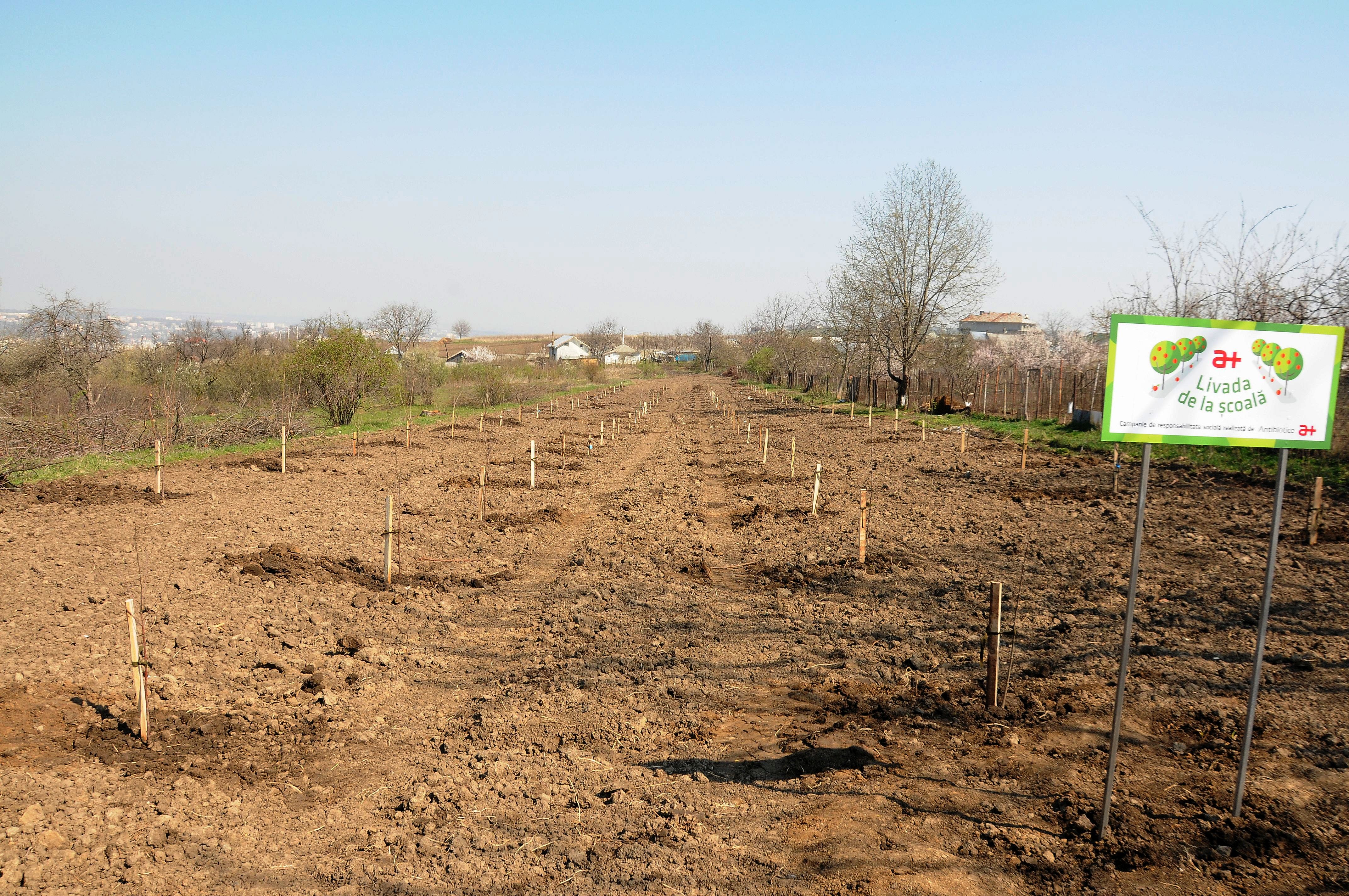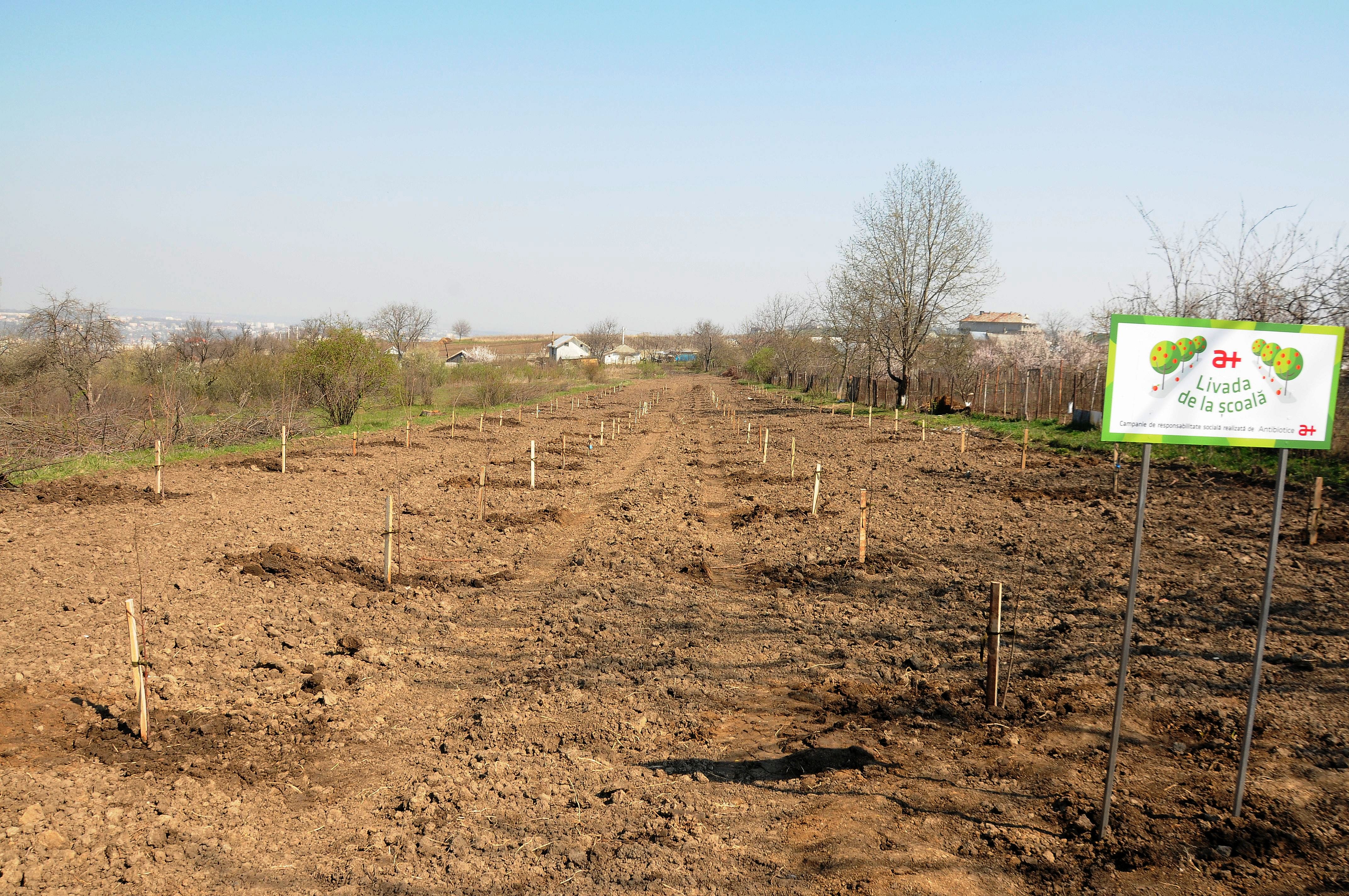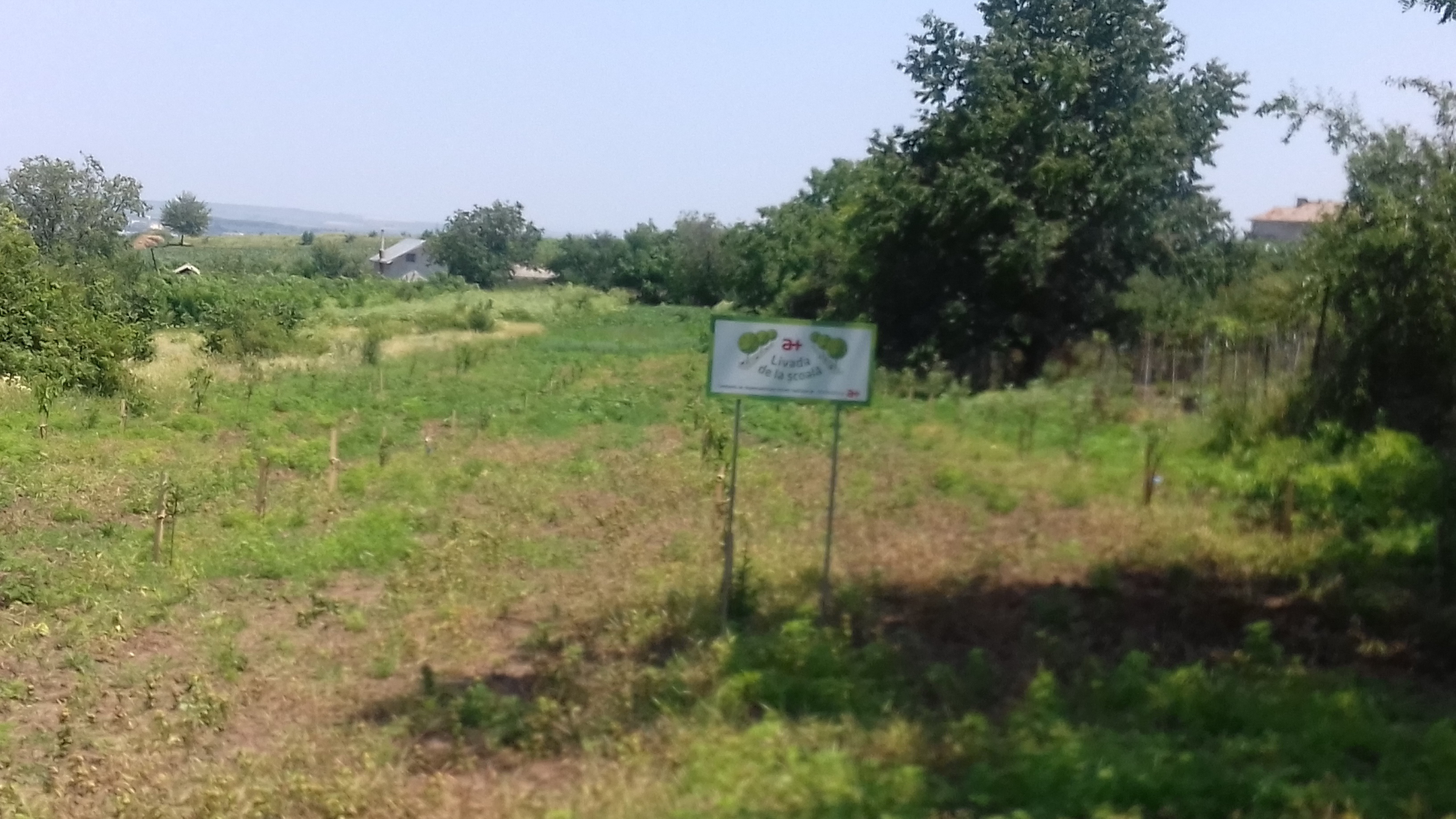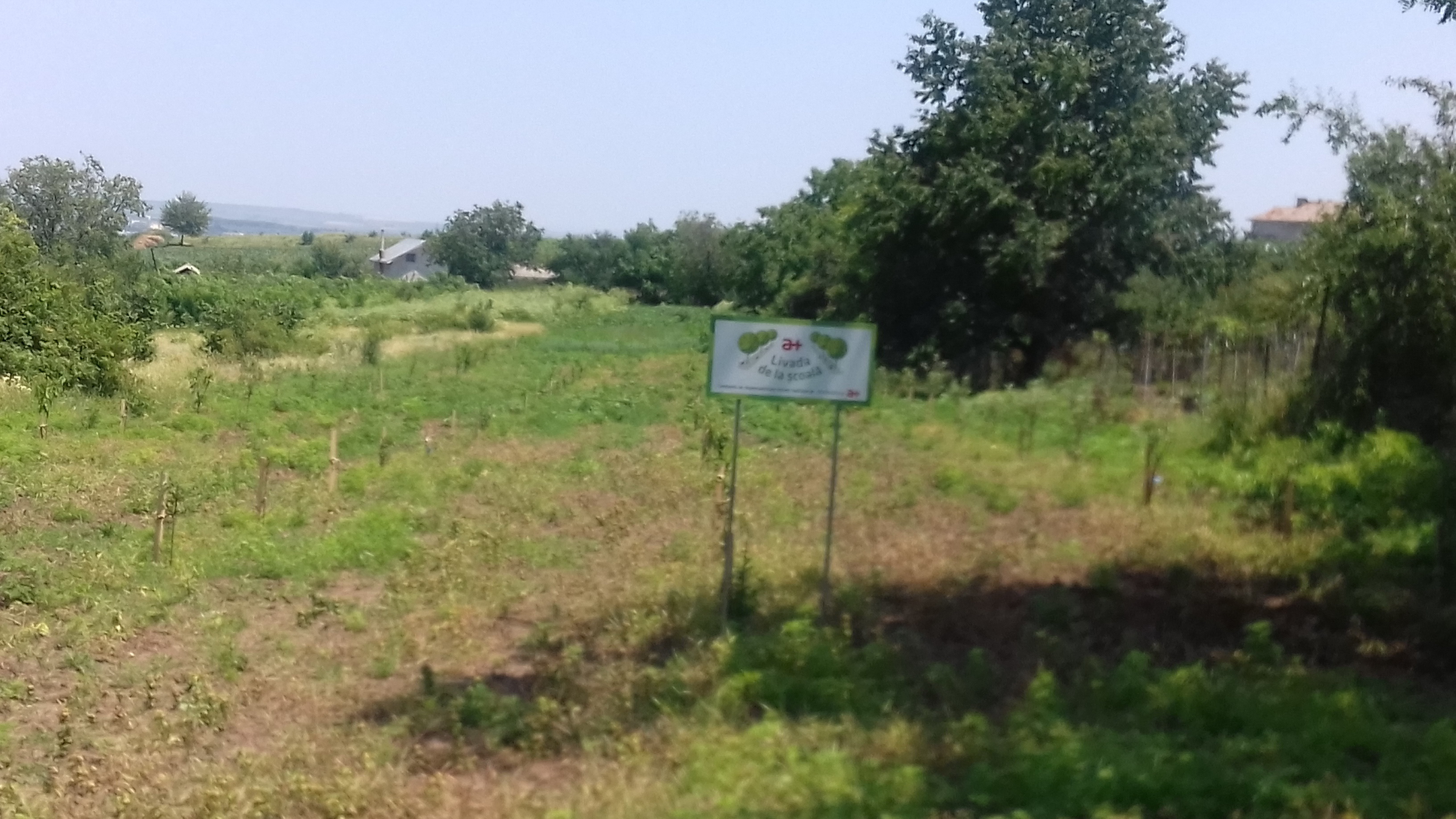 School orchard at the Technological Agricultural Highschool "Mihail Kogălniceanu" from Miroslava
(1st April  and 26th June)
The second stage of the "School Orchard" project will be carried out in partnership with
Valea Lupului City Hall and a fourth orchard will be planted.
See all news ▸