Exports in the first six months supported the company business in the midst of the pandemic with COVID-19
With the onset of the SARS-CoV-2 virus pandemic at the end of the first quarter of 2020, the organization's strategy was recalibrated to meet two key objectives:
• Supporting the Romanian medical system, strongly affected by this unprecedented crisis
• Maintaining the health and safety of its employees.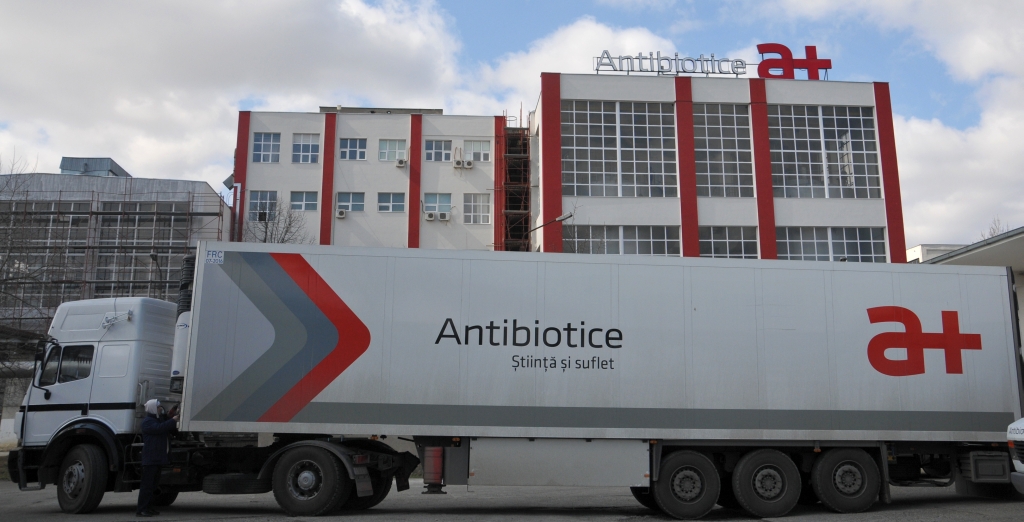 The main economic-financial results related to the first semester of 2020, according to the report submitted today, August 14, 2020, to the Bucharest Stock Exchange, are:
• Supporting the Romanian health system by reintroducing into the manufacture the drugs Paracetamol and Novocalmin®, used in the symptomatic treatment schemes for Covid-19; manufacture of two disinfectant solutions for surfaces, according to the authorization issued by the Cantacuzino Institute; starting the process of accrediting a hand sanitizer gel formula
• The company's solidarity with the Romanian medical system, materialized in the first months of the pandemic in financial aid and donations in sanitary materials of strict necessity and medicines, for ten hospitals in Romania.
• No case of coronavirus among the 1400 employees
• Obtaining sales revenues amounting to 146.38 million lei
• Maintaining a balanced evolution of income-expenditure-profit indicators compared to 2019, in economic crisis conditions
• Antibiotics – Reliable partner of the health systems of the countries in which the company develops commercial relations
• Increasing the share of exports to 50% of total sales (compared to 42% in the first half of 2019).
Learn here more details about the activities carried out and the economic-financial results of the company, related to the first semester of 2020 (Romanian).
See all news ▸