European Antibiotics Information Day – 18 November

On the occasion of the European Antibiotic's Information Day (November 18), Antibiotice company organizes a digital conference dedicated to specialists and pharmacists in Romania.
The event, entitled "In the days of COVID-19, united in the prevention of bacterial resistance", addresses current issues, such as antibiotic therapy in patients with
SARS-CoV-2 infection, the role and involvement of the pharmacist in the recommendation of antibiotics or bacterial multidrug resistance – a major public health problem.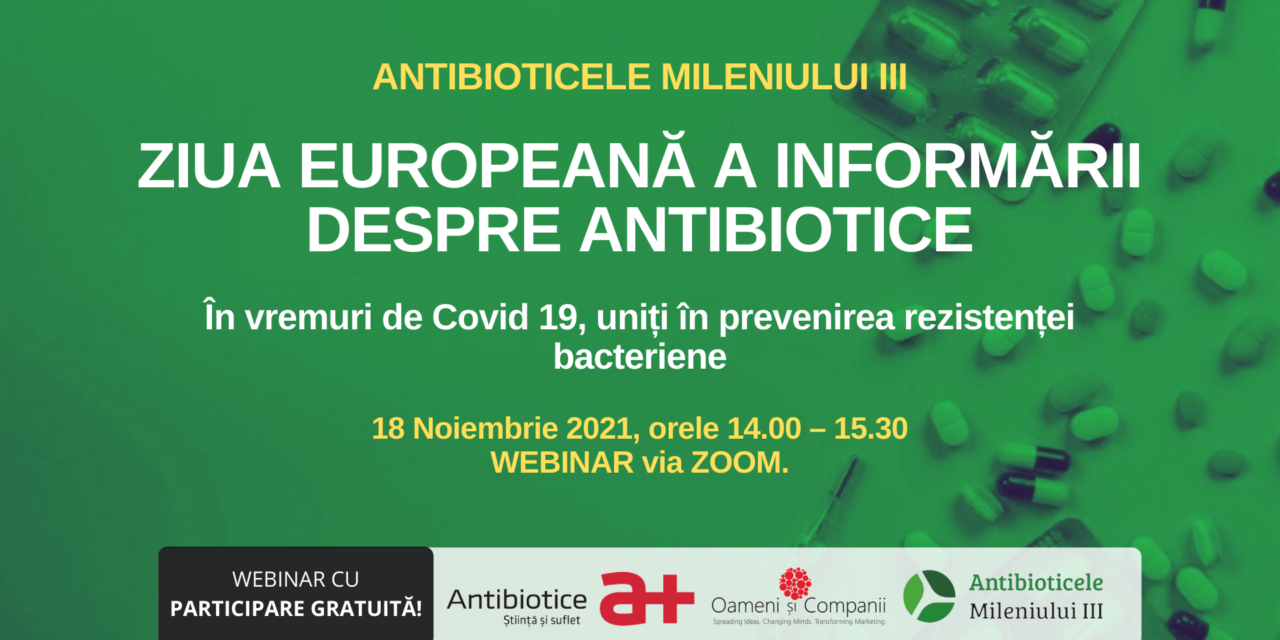 The meeting will take place on November 18, 2021, starting at 14:00 and will be supported by the interventions of some well-known
health professionals in Iasi and beyond.
We send an invitation to all interested doctors and pharmacists to participate in this event free of charge.
More details about the event and registration can be found here:
See all news ▸