Antibiotice at the Romanian-Vietnam Business Forum
Antibiotice Company participated on Monday, April 15, at the Romanian-Vietnam Business Forum organized by the Chamber of Commerce and Industry of Romania (CCIR).
The Prime Minister of R.S. Vietnam, E.S. Mr. Nguyen Xuan Phuc, was present at the event,  as well as Minister of Industry and Commerce of R.S. Vietnam – Mr. Tran Tuan Anh and President of the Chamber of Commerce and Industry of R.S. Vietnam – Mr. Vu Tien loc.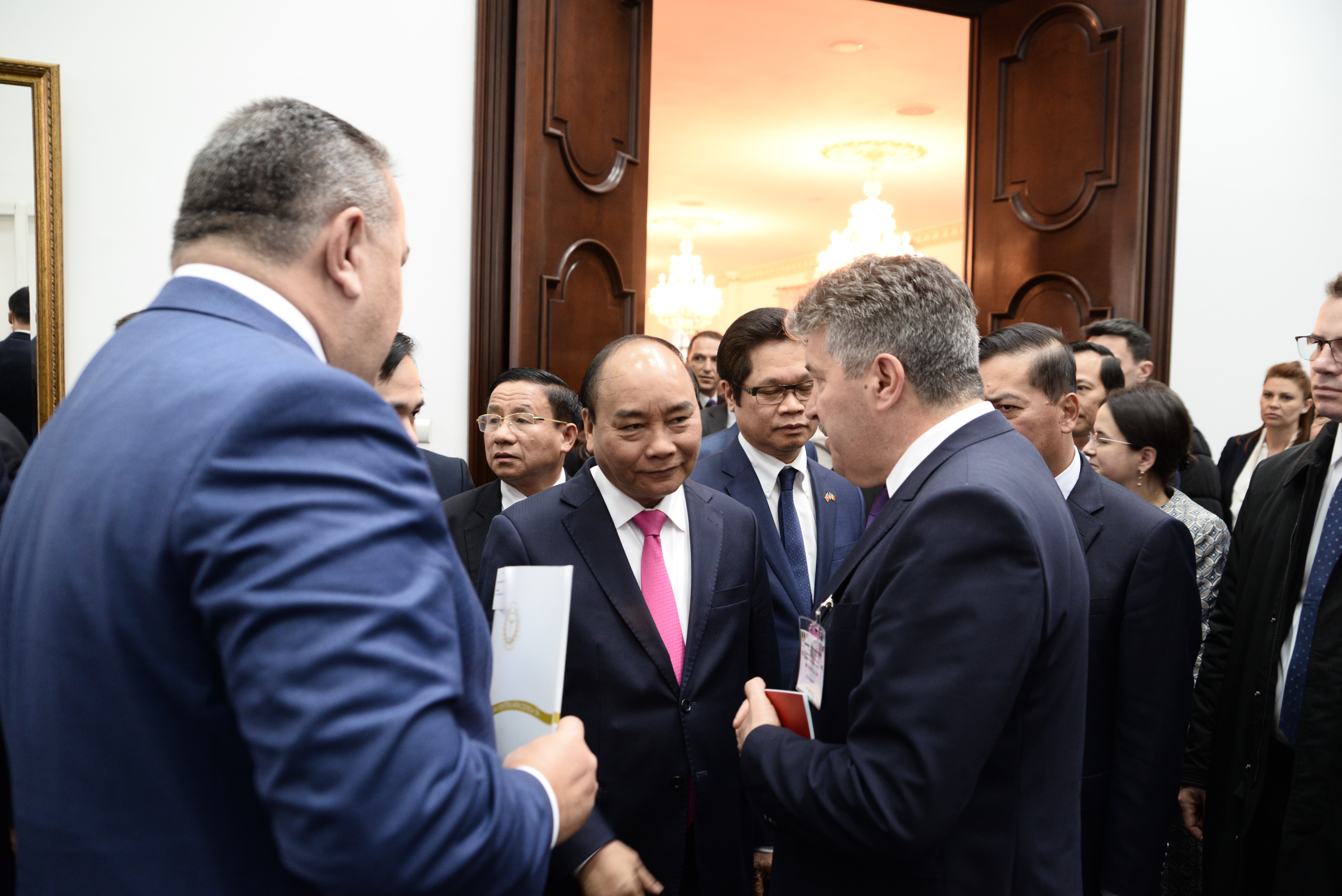 General Director Ioan Nani had a brief meeting with Prime Minister Nguyen Xuan Phuc, who was informed of the intention of Antibiotice to start a new development stage with regard to his presence on the Vietnamese market. It envisages the placing on the market of 45 new drugs based on recent studies and technologies, technically and commercially adapted to the needs and possibilities of markets in Southeast Asia. The company also expressed its willingness to support the bilateral project between the two countries on the integration of young Vietnamese specialists on the Romanian labor market through a highly specialized training program on the Antibiotice company platform.

Starting in 2016, Antibiotice S.A. opened a representative office in Hanoi, hiring local staff. Quality and competitive price have determined that three of the beta-lactam drug injected in Vietnam will cover 74% of the need for hospital treatment in all 63 provinces in the country.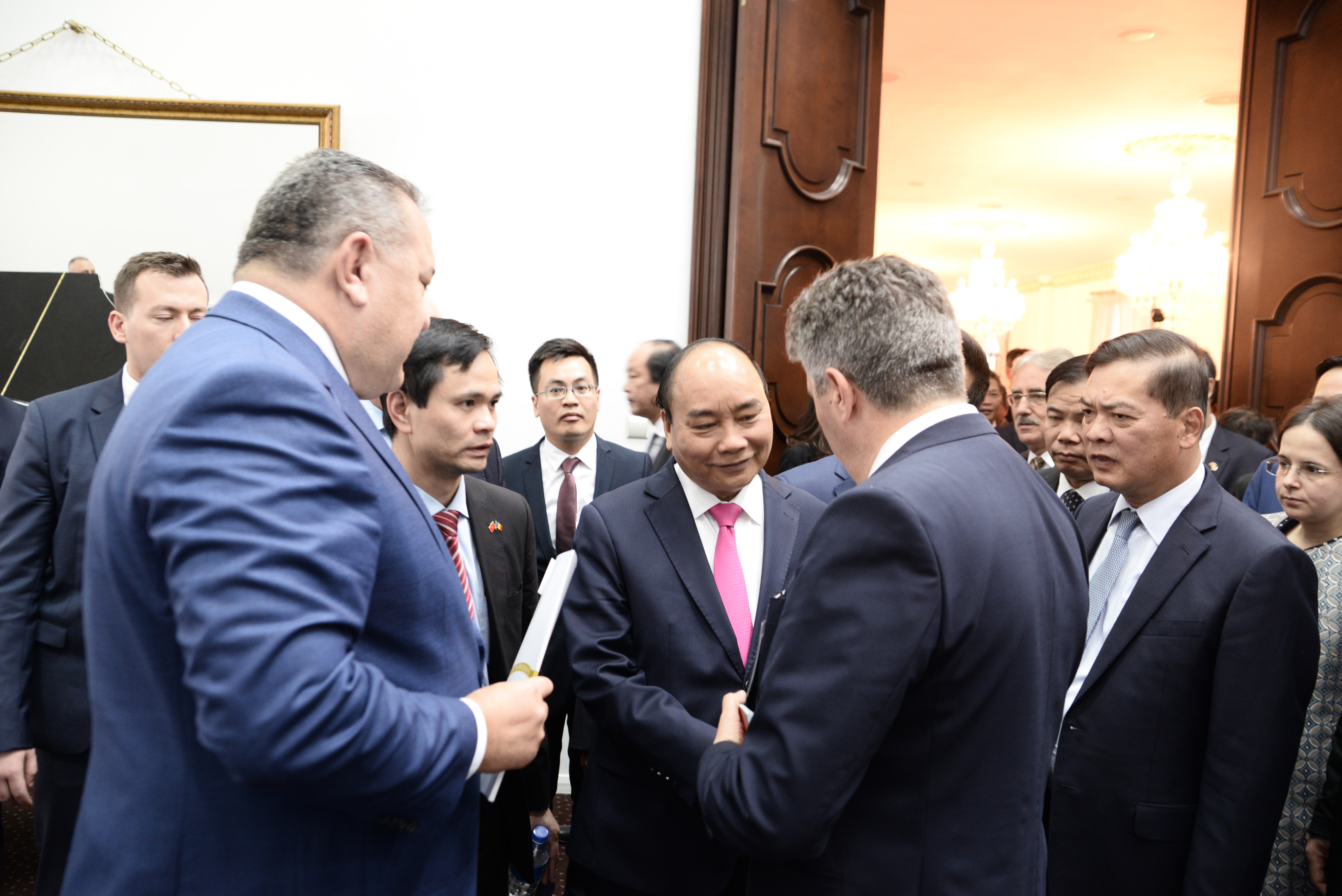 In this reference event, the guests had the opportunity to enter into direct dialogue with major Vietnamese companies in fields such as oil and gas, textiles, agriculture, food, IT, tourism, transport and logistics, energy, telecoms, financial institutions and banking, commerce, civil and industrial construction, pharmaceuticals.
See all news ▸