Antibiotice company obtained the maximum points for communication with investors
For the second consecutive year, Antibiotice obtained a grade of 10 in the ranking of the 77 companies included in the Vektor indicator, presented at the Vektor 2021 Gala, by the Association for Investor Relations on the Romanian Stock Exchange (ARIR), with the support of the Bucharest Stock Exchange (BVB).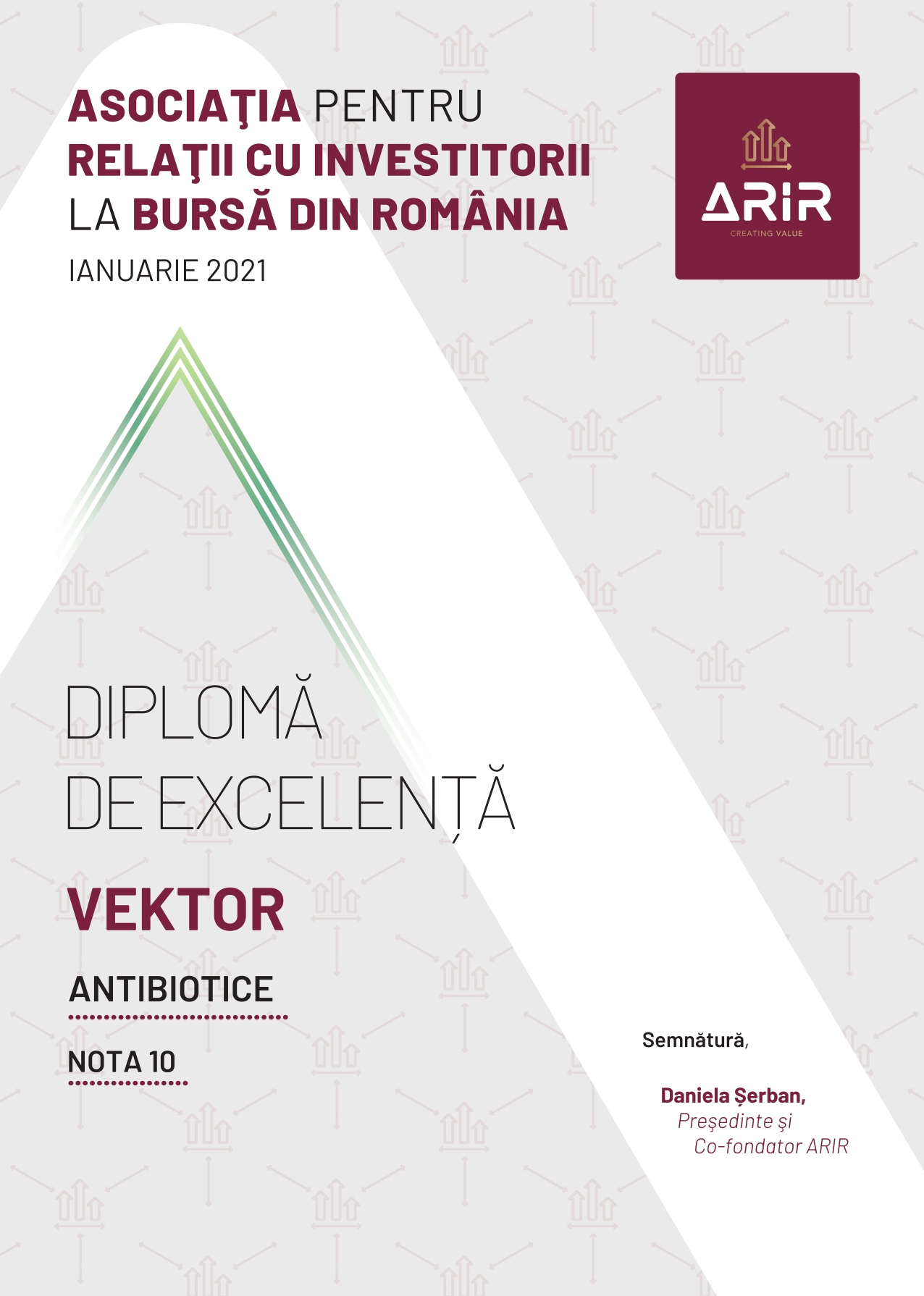 Today, January 27, the Association for Investor Relations on the Romanian Stock Exchange (ARIR) announced the results of the Vektor indicator, an indicator that evaluates communication with investors for companies listed on the Romanian Regulated Market.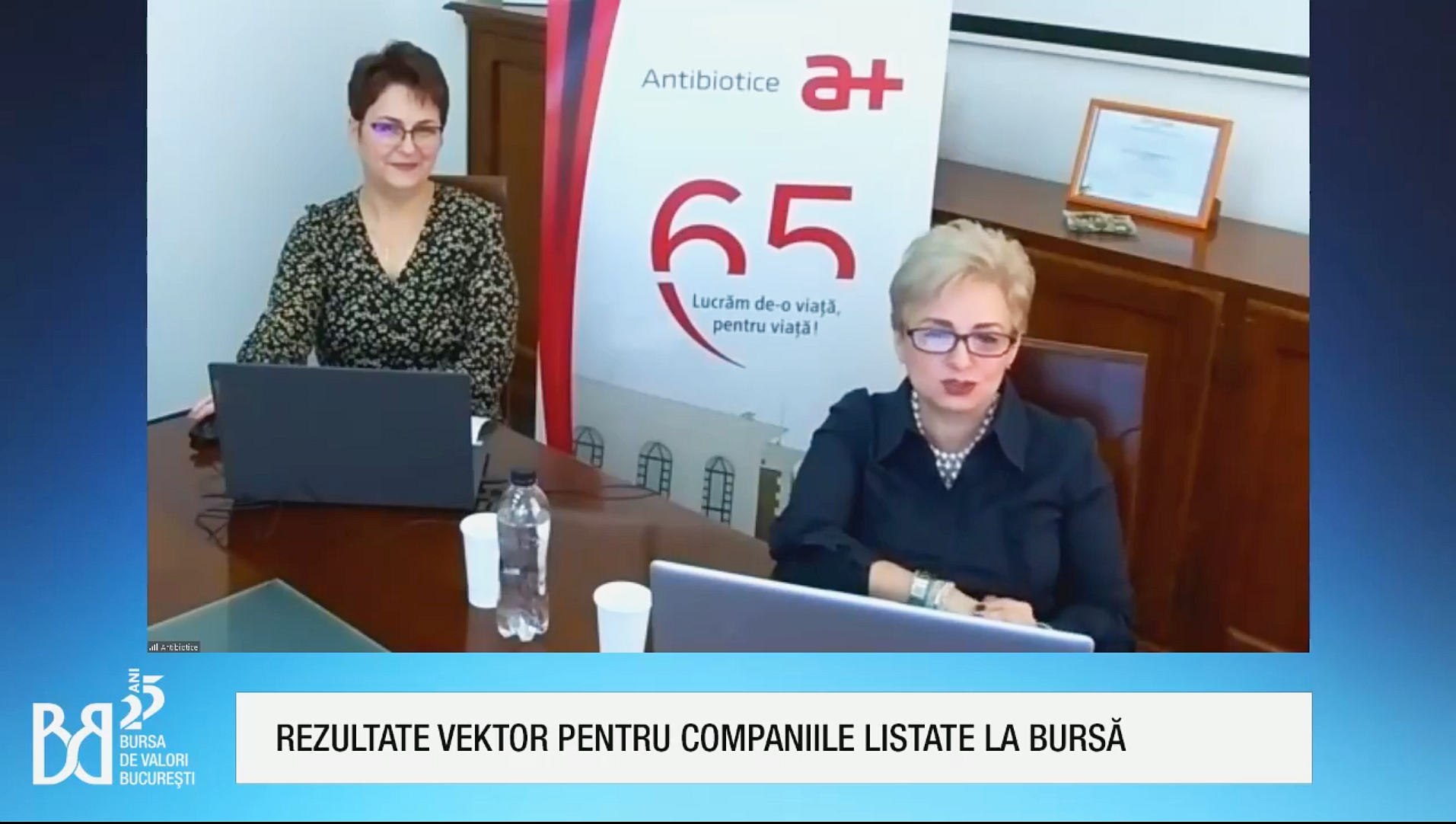 The Vektor methodology is aligned with international best practices in investor relations (IR) and has been defined together with an extensive group of local and international specialists: corporate governance analysts, financial analysts, IR professionals, consultants and academia.
The audit of the results was performed by Mazars, one of the largest audit and consulting companies in the world present in 90 countries and territories, with 25 years of experience in the Romanian market.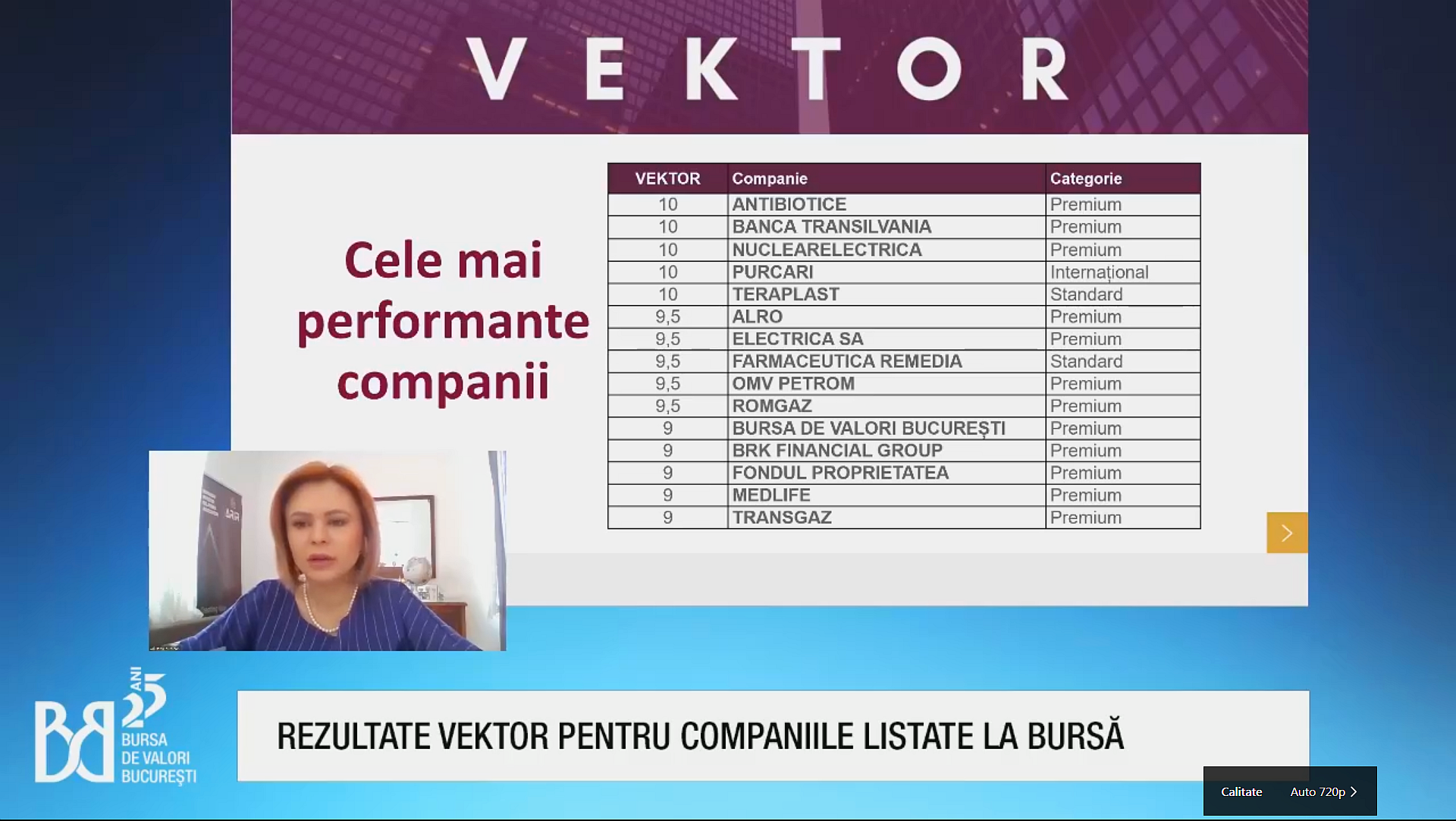 "2020 was an atypical year, due to the pandemic, in which we had to adapt quickly and approach new strategies of proactive communication with all our stakeholders. Being a priority for us, we have continued to develop honest and transparent communication, to implement best practices in the relationship with our investors and shareholders. We are glad that for the second consecutive year we are at the top of the Vektor ranking. I believe that it is a recognition of Antibiotice's constant concern for all players in the capital market, of the ethical and responsible way in which it presents its activity ", said Mihaela Obreja, Risk Management and Investor Relations Manager.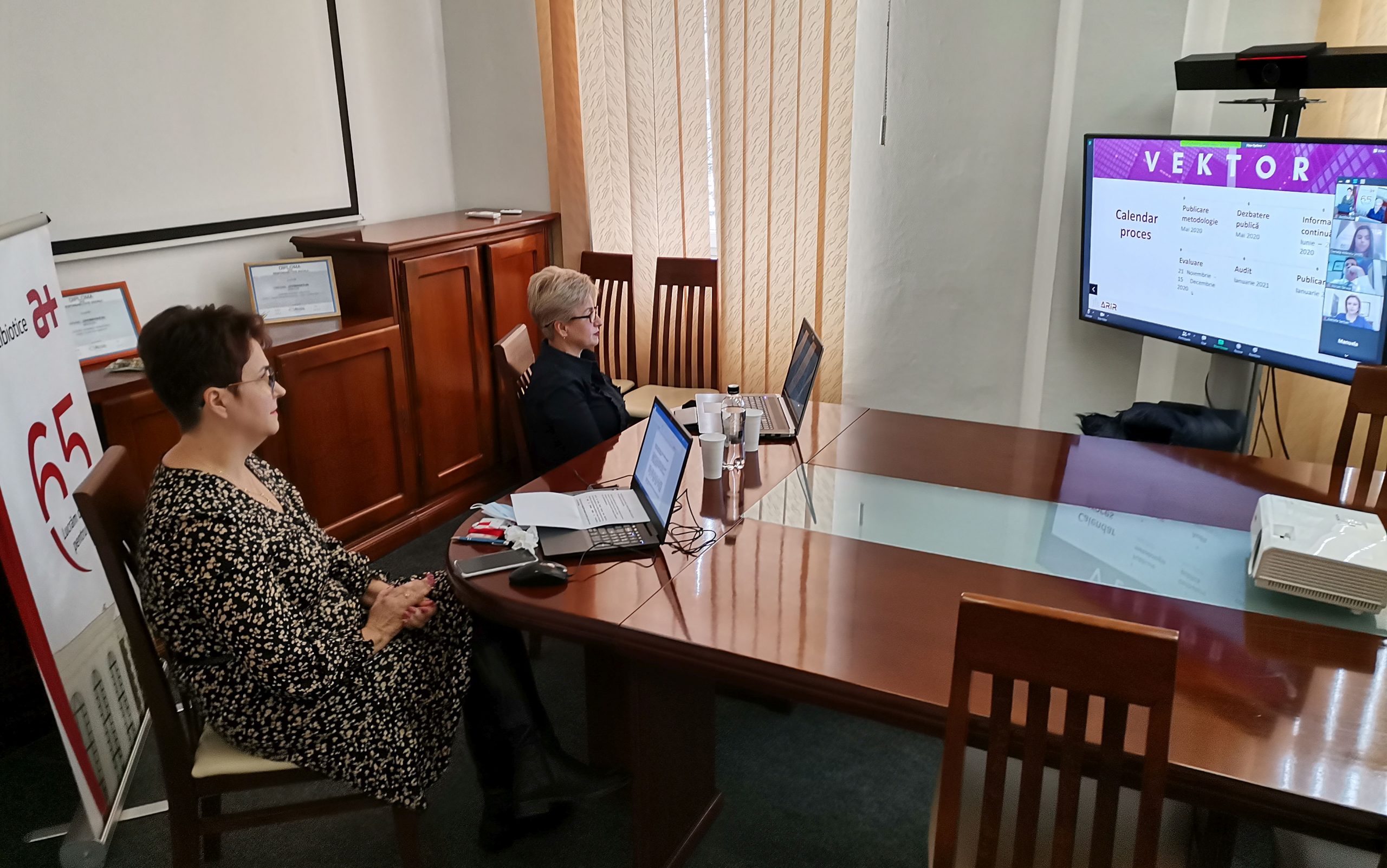 The Antibiotice company also obtained the maximum grade at the first edition of Vektor (2019) and at the same time, it was awarded at the ARIR Gala "The Best Companies for Investor Relations" in 2020.
See all news ▸