18 years of participation in Antibiotice at CPhI Worldwide
We build the future together with our partners.
On November 9- 2021, a delegation from Antibiotice participated in the most important event of the global pharmaceutical industry – CPhI Worldwide (Milan, Italy).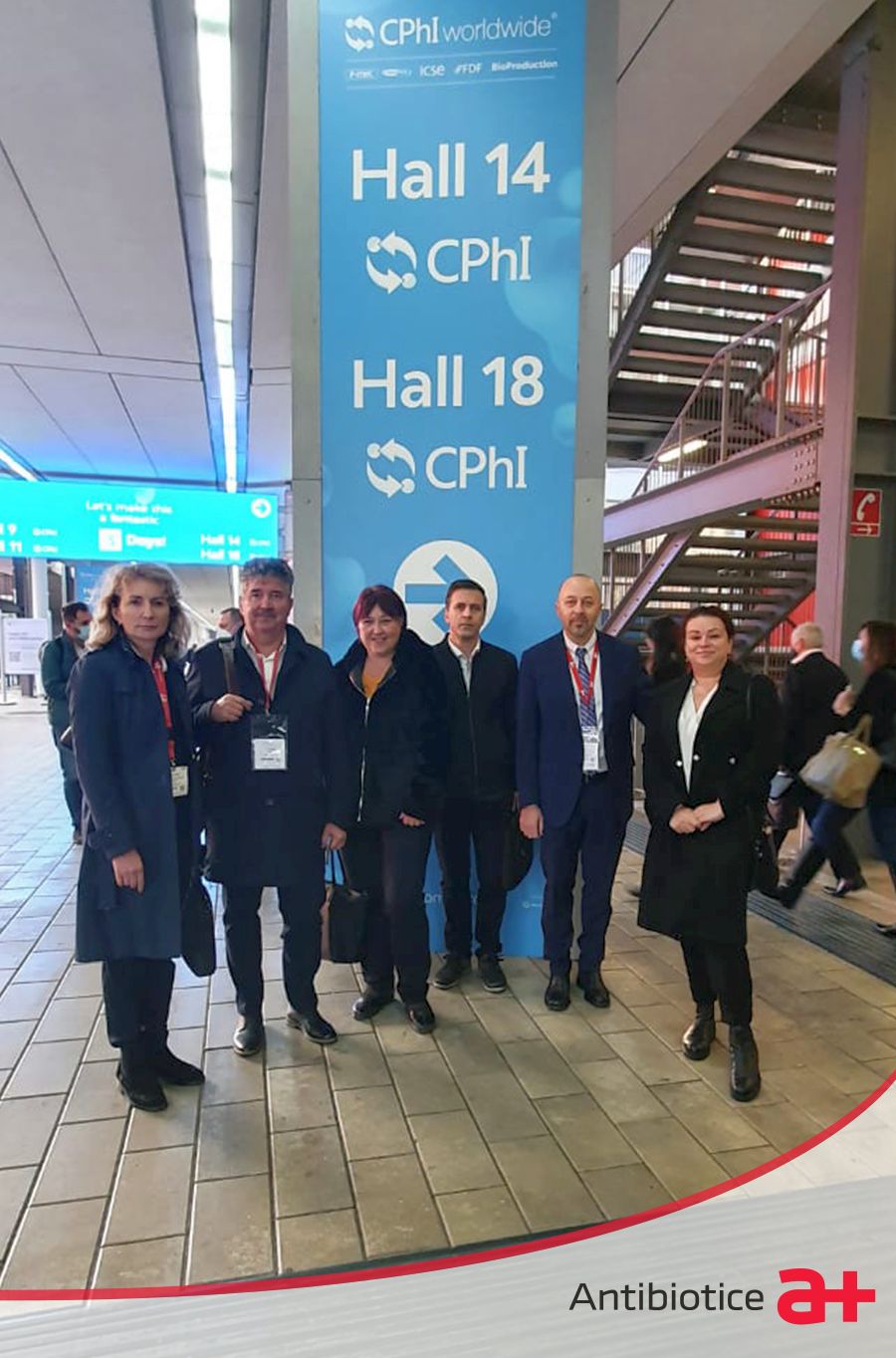 This large-scale event is a great opportunity to consolidate the business, being the main engine for the development of international business, but also the place where new sources of raw materials are identified, there are news and trends of the pharmaceutical industry recognized as one of the most dynamic. sectors of the world economy.
After 2020, when the event that brings together thousands of pharmaceutical professionals could not be organized due to the conditions imposed by the pandemic, CPhI Worldwide returned in 2021, in hybrid format. The Antibiotics delegation, made up of specialists in the fields of research-development, import, export, business development, had numerous meetings with traditional business partners, where future sales strategies were established, as well as possibilities for the development of new pharmaceutical products.
"For us, it was an honor to see that the partners with whom we have been developing business relationships for over 30 years, have been with us during this difficult pandemic period, and the meetings we had during this event represented an opportunity to develop and build the future together, in the direction of achieving the objectives set by our strategic organization and development plan 2020 – 2028 ", said Ioan NANI, General Manager of Antibiotics.
Following these business meetings, the company has always identified new business opportunities and expansion in the global market.
Participation in CPhI – the engine of 6 times the export of antibiotics.
The constant participation in the CPhI exhibition made the Romanian brand Antibiotice have a more and more visible presence on the international pharma markets. This has resulted in the company's growing financial performance internationally, which is reflected in the 6-fold increase in the value of exports over the past 18 years.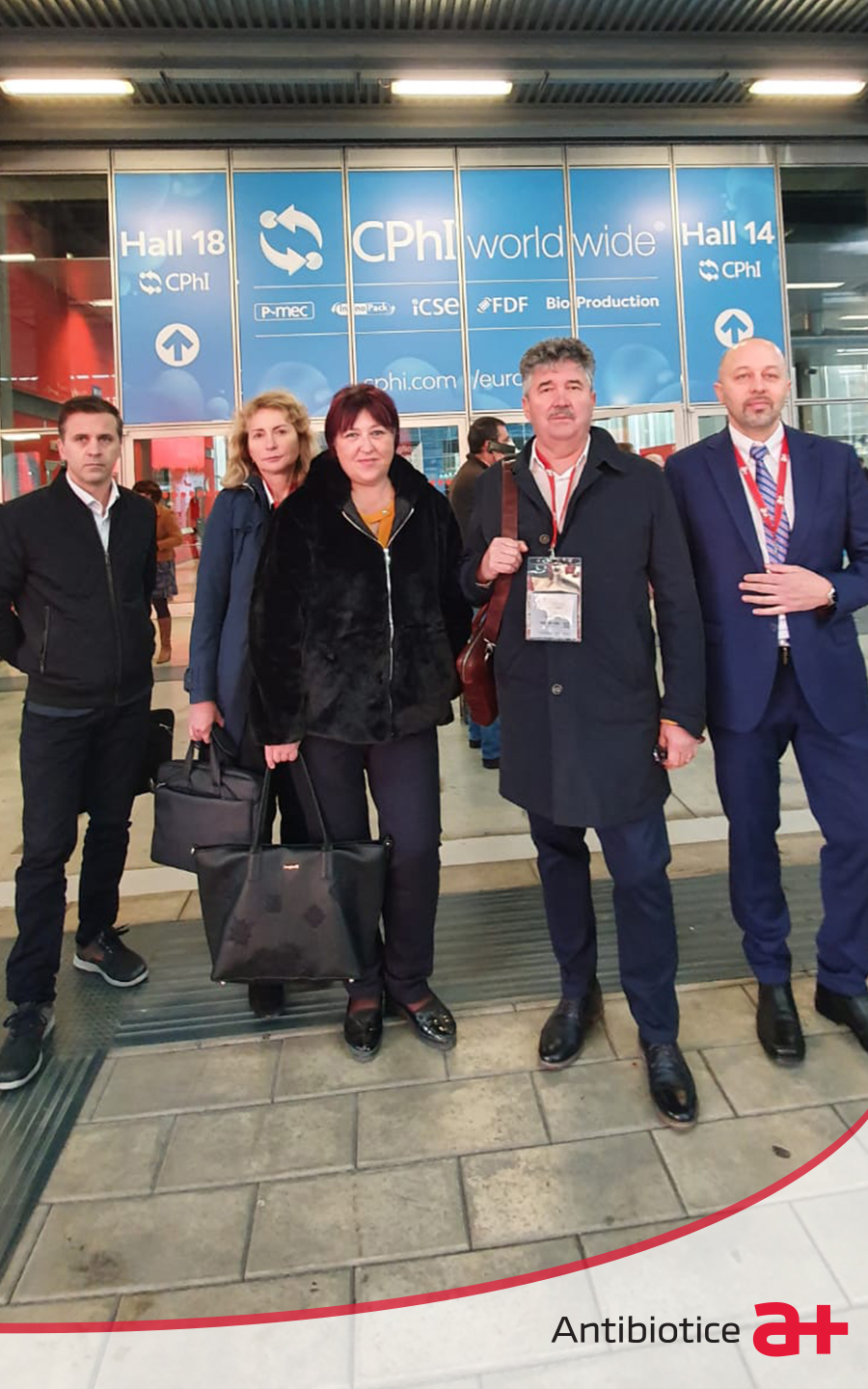 At the same time, sales in the US market have doubled this year, and international tenders have created a threefold increase in sales in European markets (UK, Lithuania and Serbia). At the same time, for the production of the active substance Nystatin, Antibiotice retains the status of world leader.
The CPhI Worldwide 2021 (Convention on Pharmaceutical Ingredients) fair was also attended by Antibiotics partners from Europe, the USA and other territories where the company is planning its future.
See all news ▸