Antibiotice's Volunteers donate blood to the 20th donation action organized by the company
Solidarity with people! Solidarity with life!
Over 70 Antibiotice employees donated blood during the 20th edition of the "Donate blood! Put your soul to life! ", Organized today, October 14, by the Antibiotic Foundation – Science and Soul, in partnership with the Iași Regional Blood Transfusion Center (CRTS Iași).
"Contributing to the healing of people, being in solidarity with those who need our support is found in the DNA of the Antibiotic company, it is our mission, and during this period, more than ever, it is important that we all show solidarity. Today's blood donation action is a moment of balance because we are at the 20th edition, over the 11 years since we organized it within the company. The more than 1,200 units of blood donated by hundreds of employees during this time have helped up to 3,600 lives. Voluntarily, Antibiotice employees have chosen to help those whose lives depend on these blood reserves ", said Mihaela Melinte, Communication & PR Coordinator.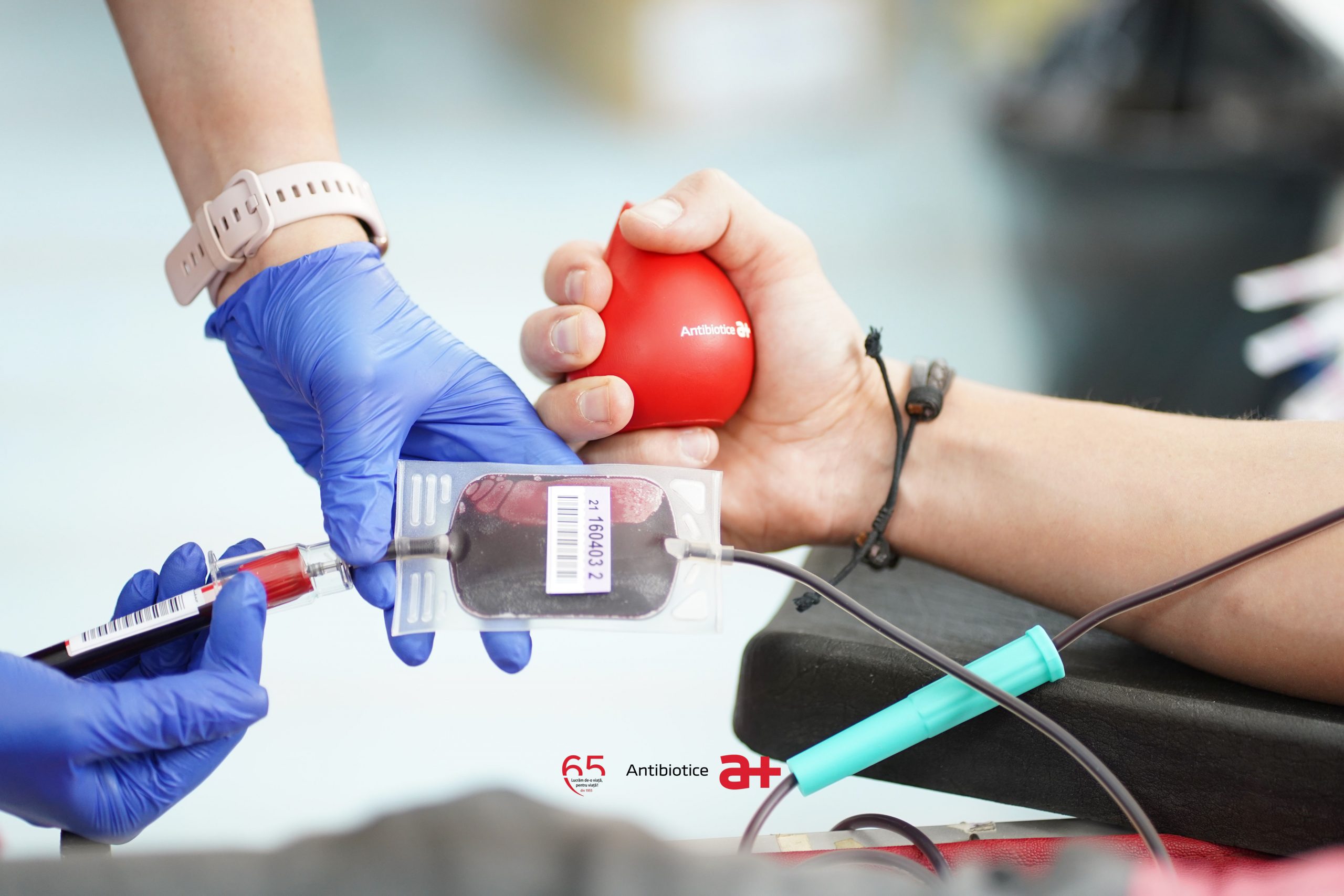 The development of this edition was possible in the context of the resumption of the mobile caravan of CRTS vaccination, due to the acute lack of blood in Iasi hospitals. Doctors from Iași are struggling daily with this problem that endangers the lives of patients who need blood transfusions, and Antibiotic volunteers, recurrent or new donors, understood the urgency and donated a total of almost 35 liters of blood.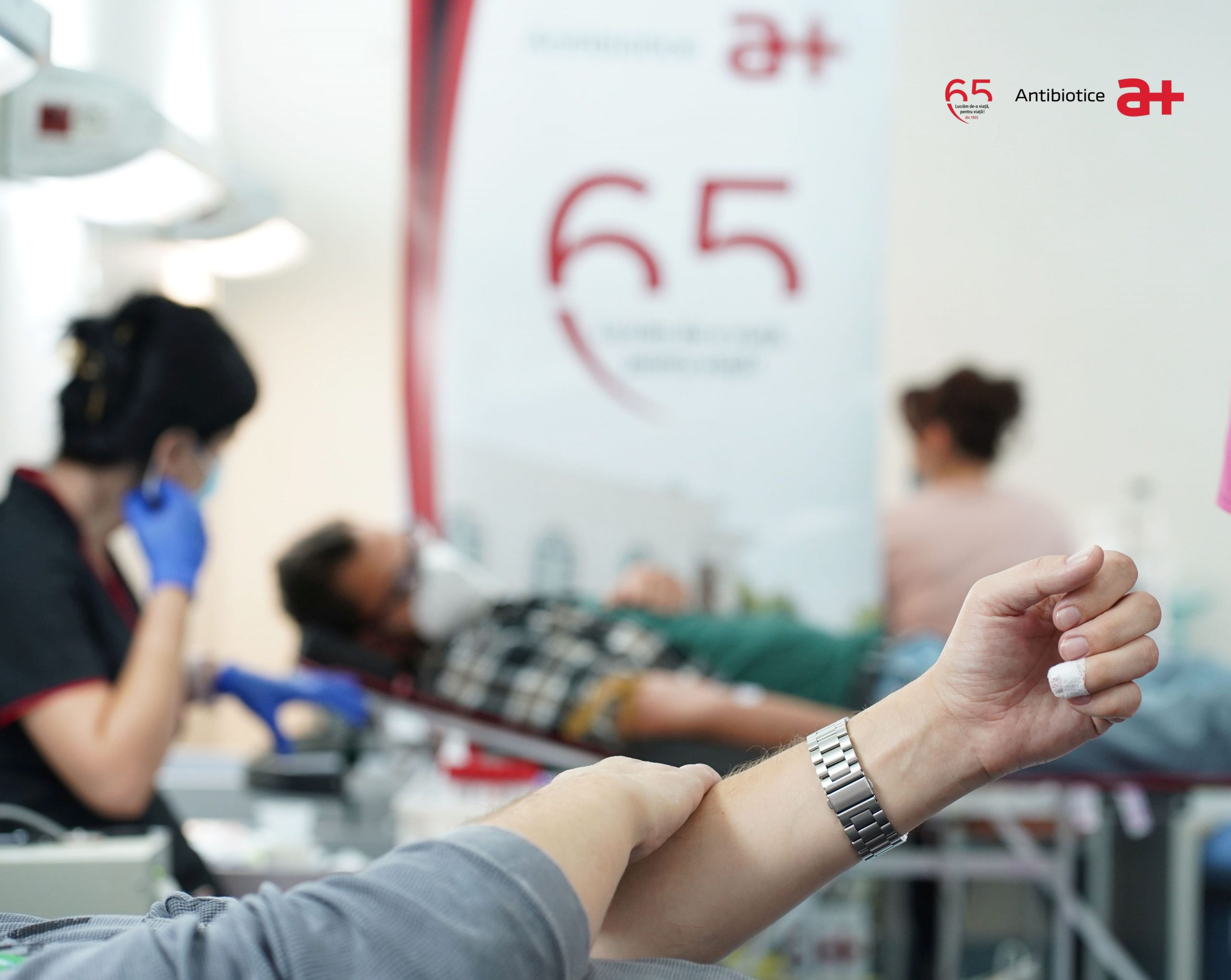 "I wanted with all my heart to make this gesture, but so far I have not succeeded, due to medical problems. But now, for the first time, I am very happy that I can contribute especially in this period of pandemic and especially in this holiday, the Day of the Holy Pious Parascheva. Maybe through my gesture I can also do a "miracle" for someone who is in great need of help ", said Mihaela Filip, chemical operator Antibiotice.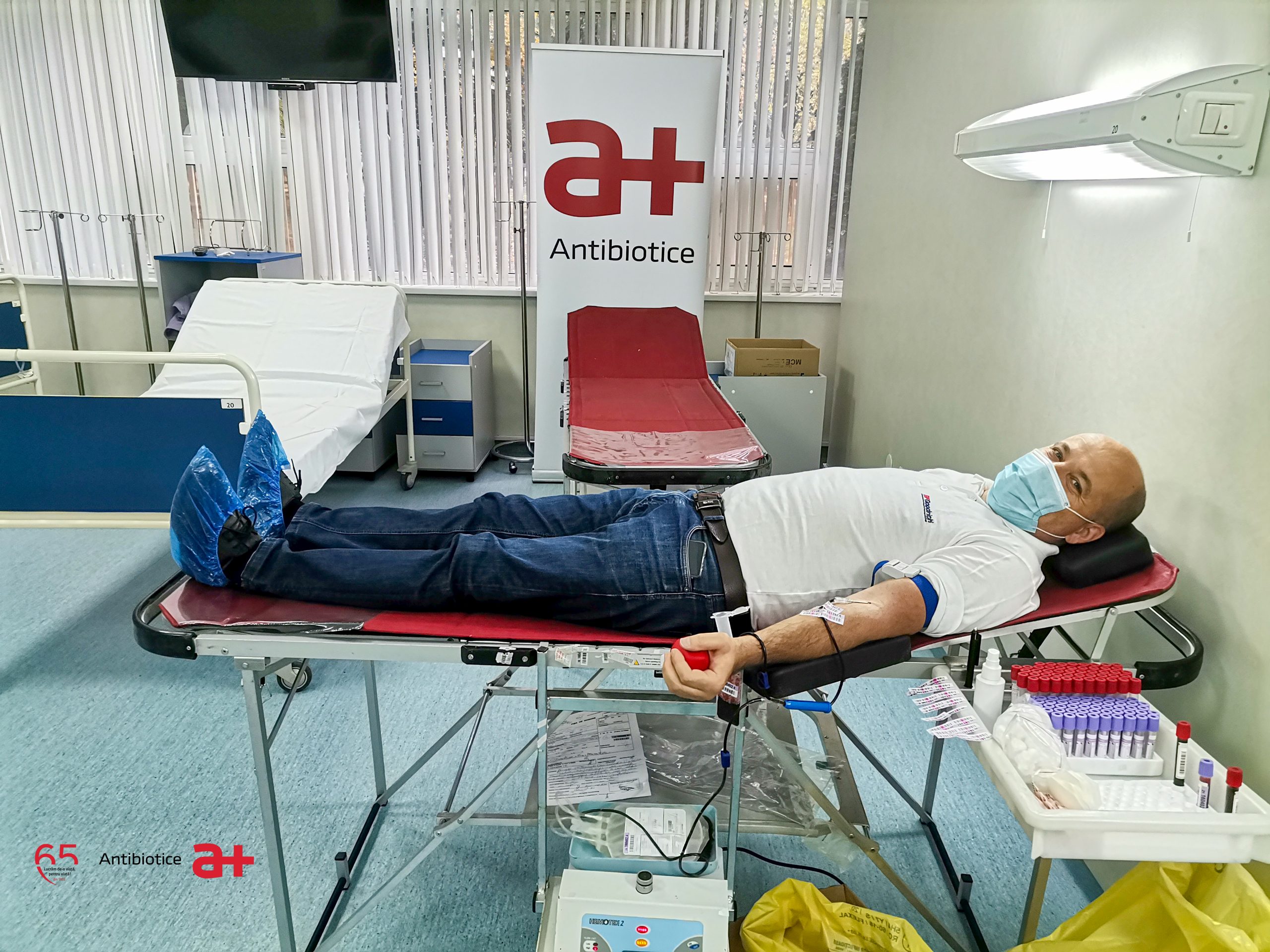 I participated in all the blood donation editions held within Antibiotice. I am glad that even in the conditions of increasing the incidence rate of COVID, Antibiotice managed to organize this action that saves lives. I recommend to all those who meet the health conditions to make this gesture useful both for the medical system and for the mental comfort of knowing that you are doing a good deed, said Liviu Vatavu, Legal Director.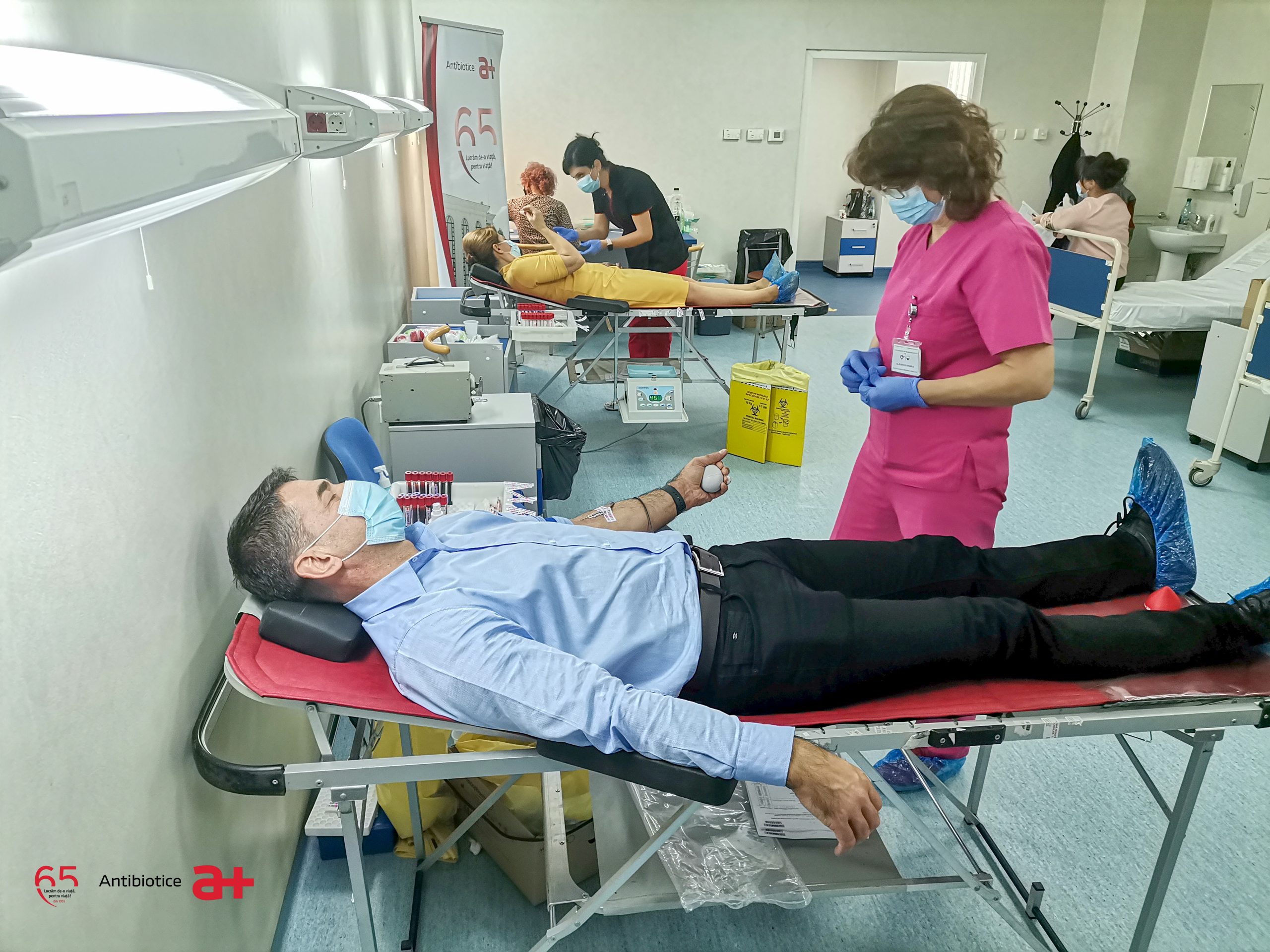 Blood donation took place at the Center for Antibiotic Clinical Trials, in compliance with all measures to protect against the spread of SARS-Cov-2 virus and safety rules on the act of donation. Both the medical staff of CSRT and the company Antibiotice were involved in this action.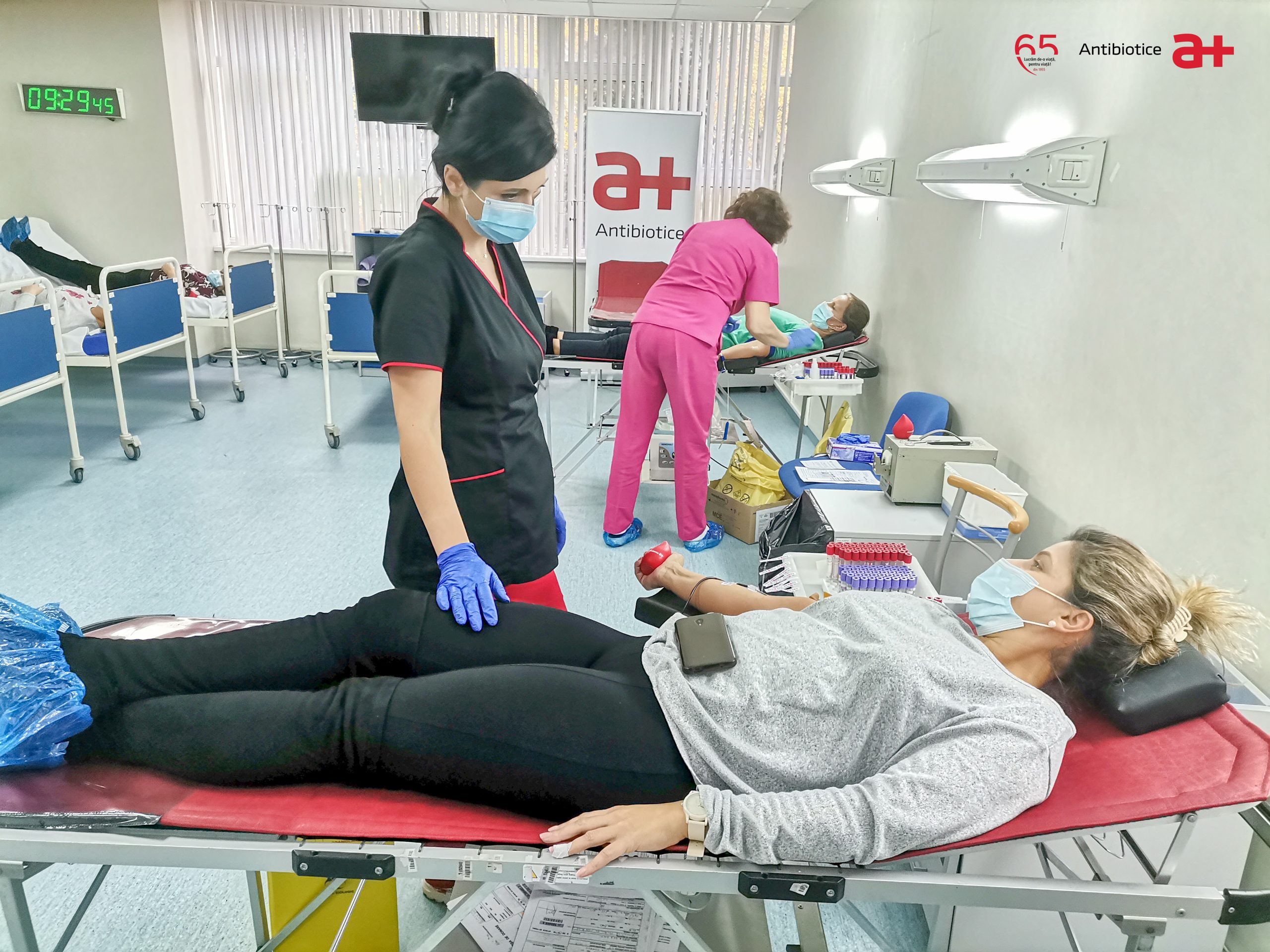 See all news ▸