Antibiotice Iași obtained a grade of 10 in the VEKTOR evaluation for excellent communication with investors
For the third consecutive year, Antibiotice Iași obtains the highest grade in the VEKTOR ranking, made up of the Association for Investor Relations on the Romanian Stock Exchange (ARIR), which evaluates the communication with investors of companies listed on the Romanian Regulated Market.
Today, January 31, during the VEKTOR 2021 Gala, the results obtained by the 77 companies listed on the Bucharest Stock Exchange, included in the VEKTOR ranking, the indicator of communication with investors of local companies, were presented.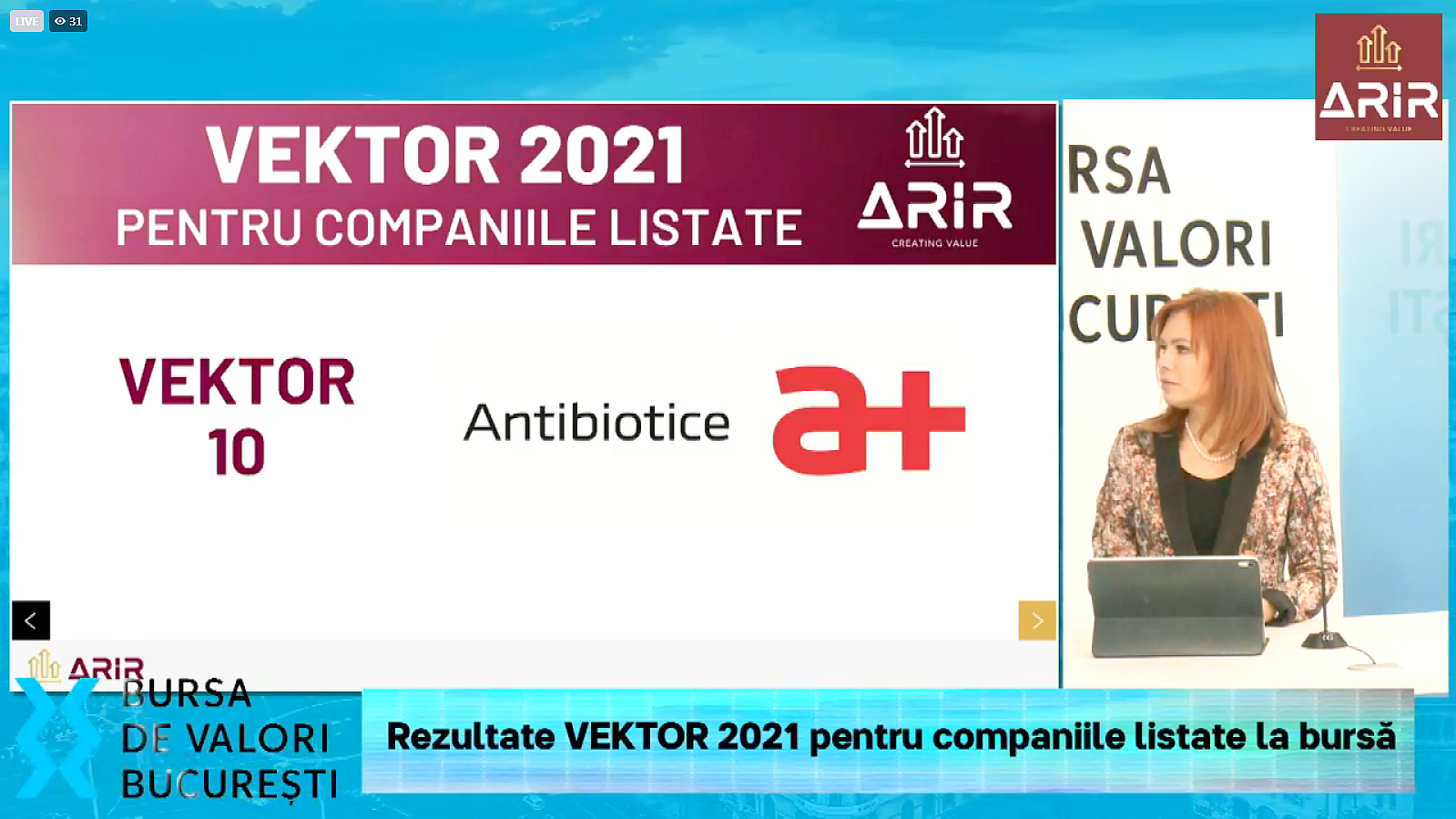 "Antibiotice Iași communicates excellently with investors according to the VEKTOR methodology, making visible the efforts of the management team. The long-term business strategy and the professionalism of the team are advantages for investors and set the preconditions for success in the capital market as well. In ARIR we build an active community in adopting the best standards in investor communication and corporate governance and we are glad to have with us companies like Antibiotice that are part of the elite of companies listed on the Bucharest Stock Exchange ", said Daniela Șerban, ARIR president .
The affiliation of Antibiotice to ARIR in 2019 was an important moment for the company as a complement to the strategy of improving the relationship with investors and creating value for its shareholders.
"Antibiotice is an internationalized company and investors and business partners are looking for relevant information about our operational activity, about the strategy, development and prospects of the business. Because we are committed to providing all data in a transparent and accountable manner, our relationship with them is constantly being strengthened. The fact that for three years we have been receiving the highest grade for communicating with investors honors us and makes us confident in our way of respecting the demands of the players in the capital market ", said Liviu Vătavu, Legal Director & Corporate Governance Antibiotice Iași.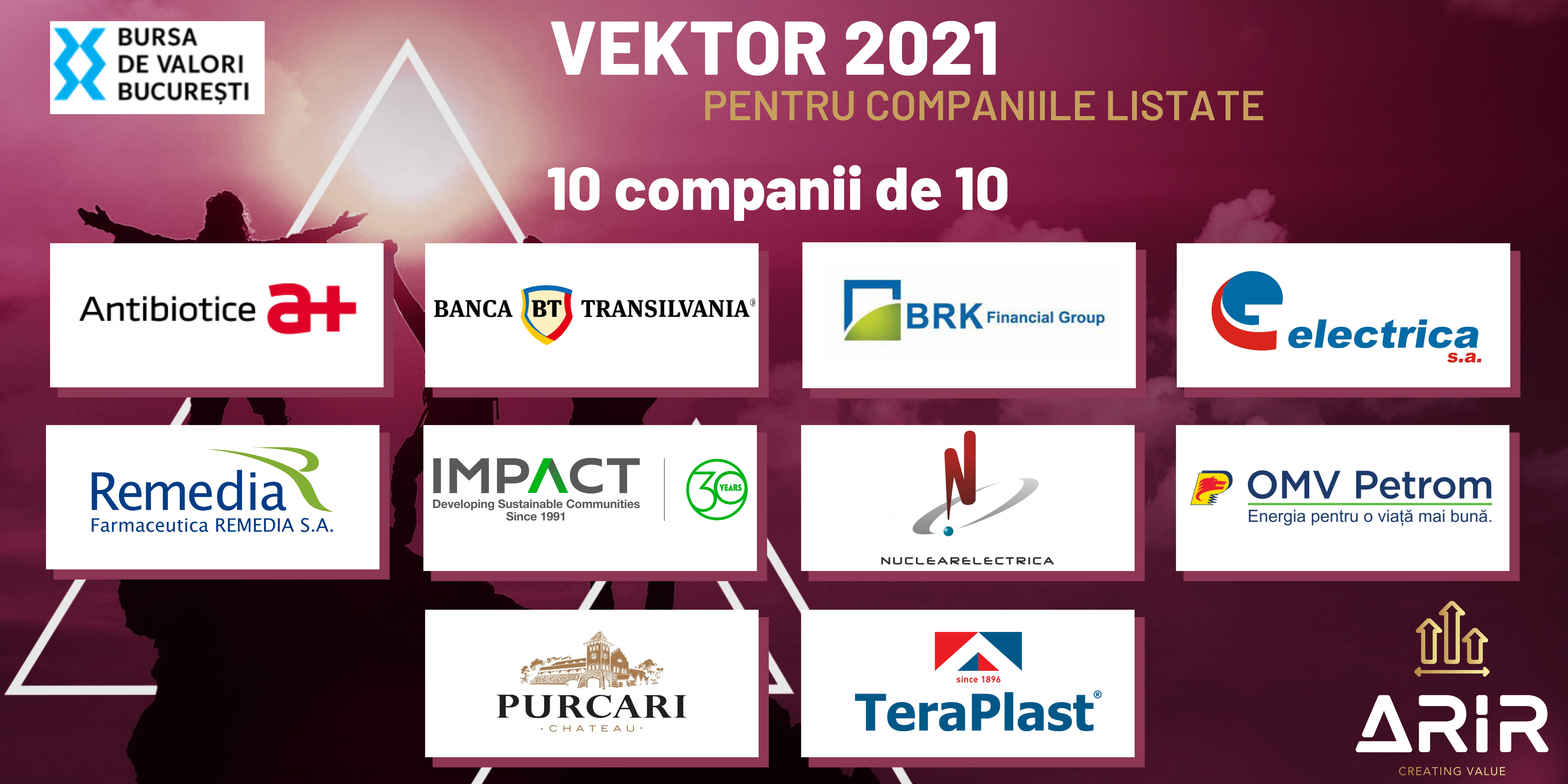 The VEKTOR methodology was developed by ARIR in collaboration with an extensive group of local and international specialists (financial analysts, IR professionals, consultants and teachers) to include investor expectations. The methodology includes 15 objective criteria, aligned with international best practices in relation to investors.
With a presence of 25 years in the capital market, Antibiotice traded, in 2021, 81 million shares, with a total trading value of over 43.65 million lei.
See all news ▸