Visit of an Israel delegation to Antibiotice
Antibiotice was yesterday host of a delegation from Ashdod (Israel), led by Mayor Yechiel Lasry.
On this occasion, the hosts presented to Israel guests the profile and results of Antibiotice in the farm industry: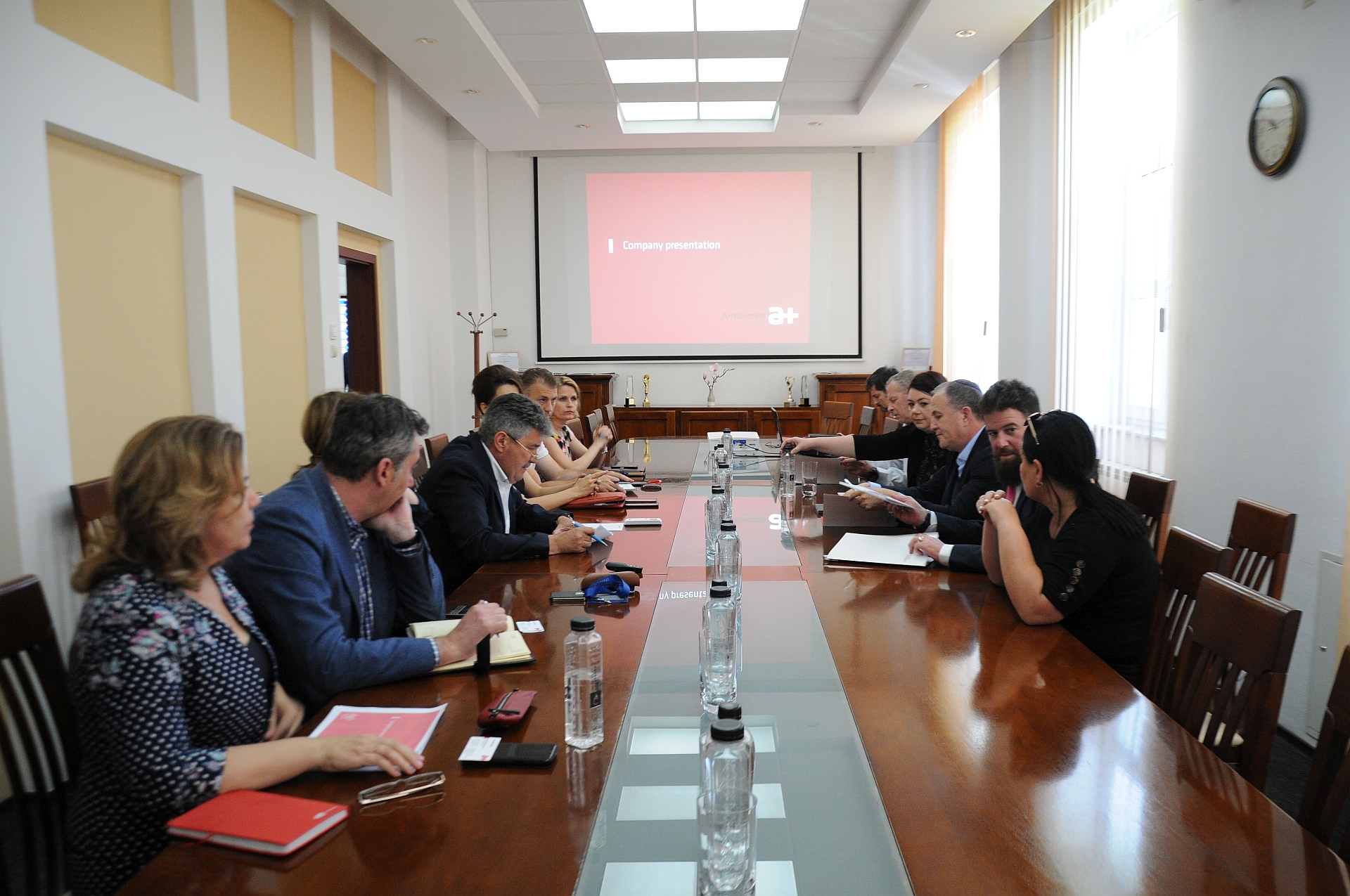 • The most important generic drug manufacturer, with Romanian capital,
• Lead in injectable beta-lactam production in Romania with 80% of the market.
• Leader in the topical product segment (creams, ointments, gels)
• Portfolio of over 150 medicines from different therapeutic areas.
The members of the delegation were interested in the company's product, Nistatina (world leader and industry benchmark), an active substance for which Antibiotice owns 60% of the world market and is exported to more than 70 countries worldwide.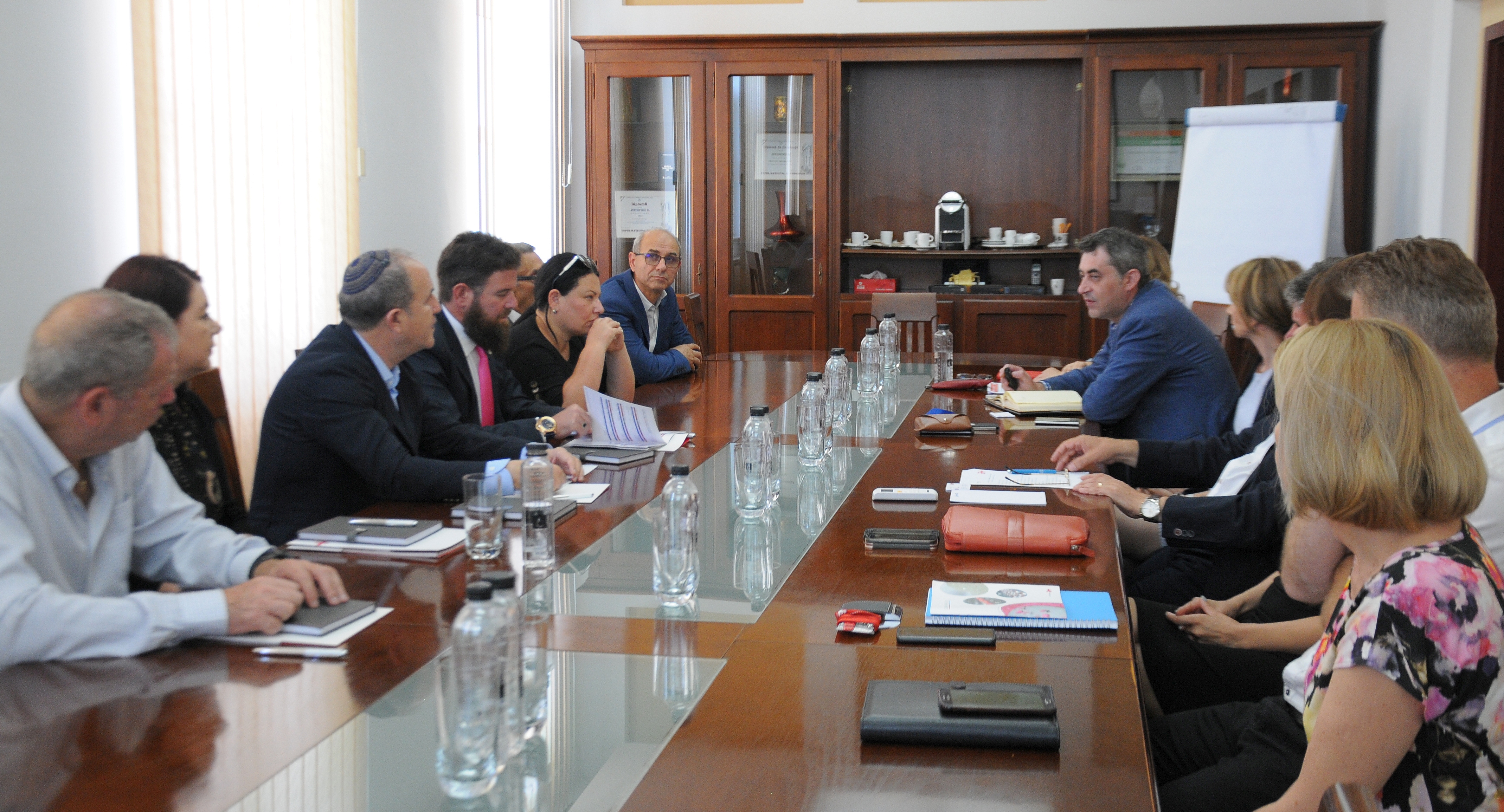 With the most complex manufacturing structure in Romania, Antibiotice designs its long-term business by investing in new production facilities for its top products: topical and sterile injectable powders.
At the end of the meeting, the possibilities of collaboration between Antibiotics and pharmaceutical companies in Ashdod, Israel, were analyzed.
In a gesture of honor, Mayor Yechiel Lasry signed in the company's honorable book:
"In the name of Ashdod, I would like to thank you for receiving the cordial and exciting experience that I had in your company. I wish you all the world's success and prosperity."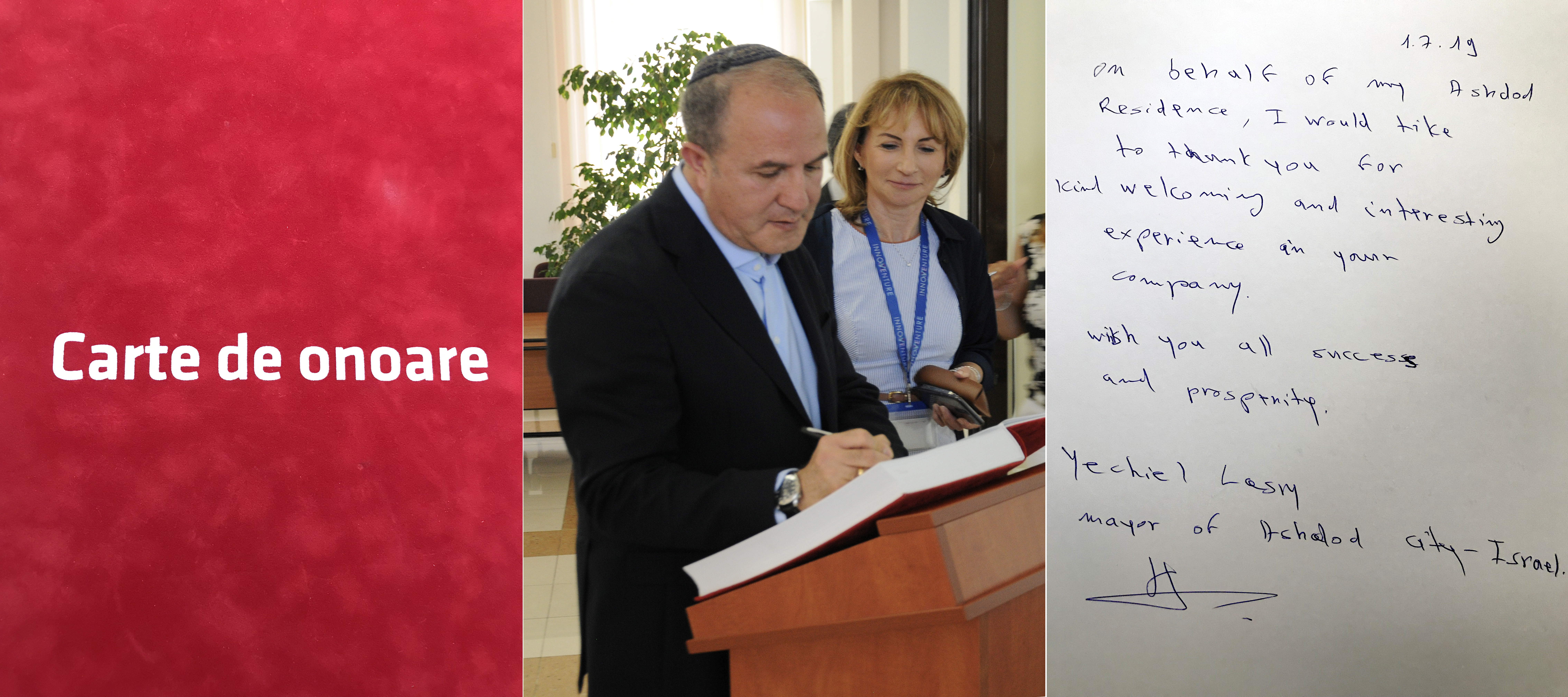 The Israeli delegation was in Iasi on signing a twinning agreement between Iasi and Ashdod, Israel, an industrial and university city with 207,800 inhabitants. Located on the shores of the Mediterranean Sea, the city of Ashdod, one of the oldest in the world, is an important commercial port and is considered the fourth largest in Israel.
The delegation's visit to Ashdod coincided with the 5th edition of the March of Life, where hundreds of people commemorated 78 years since the Iasi Pogrom
Antibiotic Choice for Israel's delegation visit is a recognition of the importance and value of the company in the national and international economic landscape. The meeting was also a good opportunity to discuss the possibilities of launching interesting investments in this part of Europe.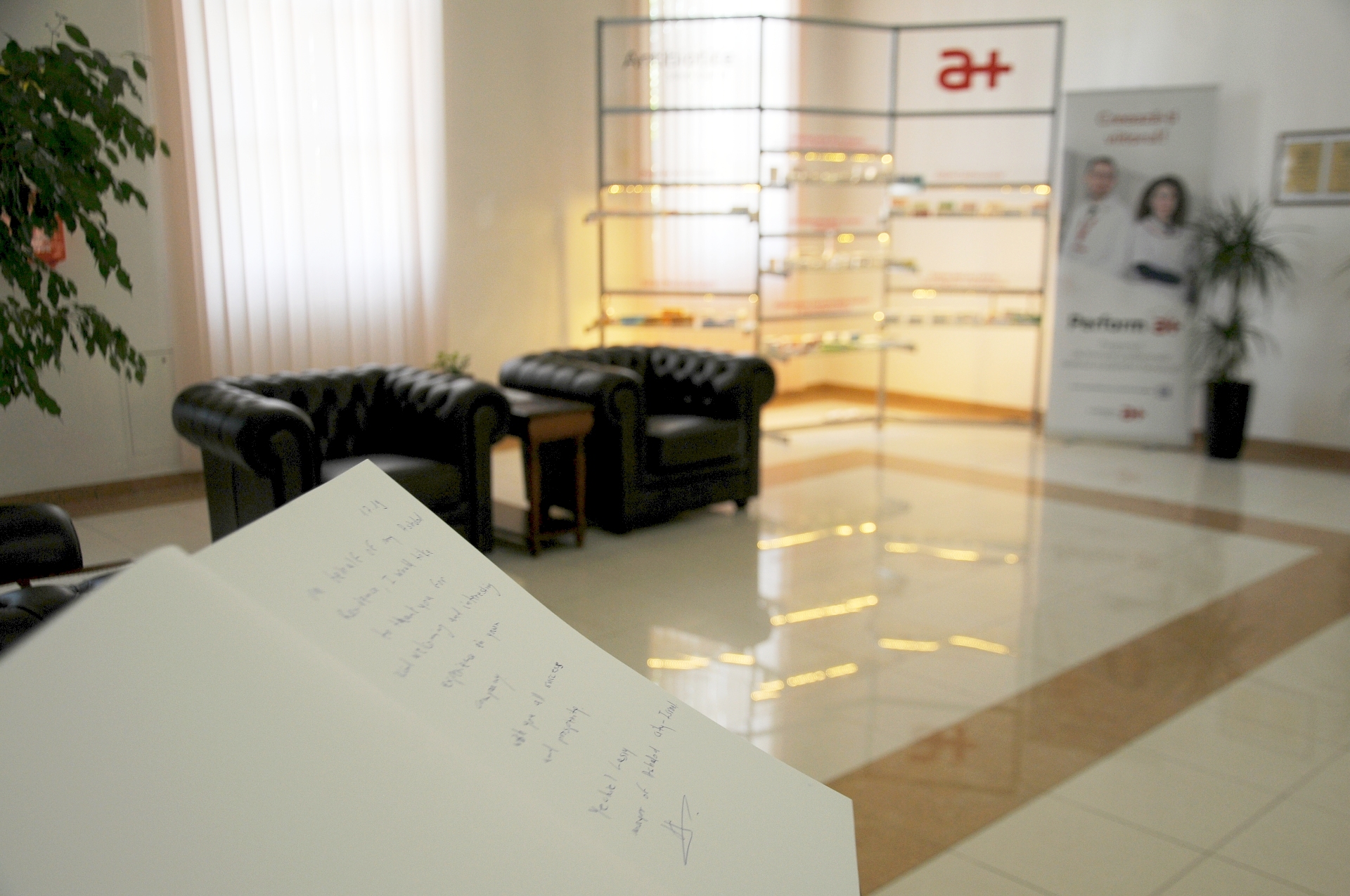 The Israeli delegation also included: Hanoh Drach Erlich, head of the development department and president of the Ashdod Health Committee, Shlomo Rotenberg, head of the infrastructure department, Aryella Rosenthal, head of the international relations department
Vasile Tiron, Chief Executive Officer and Adina Stoleru, Head of Diaspora Office, Iasi City Hall.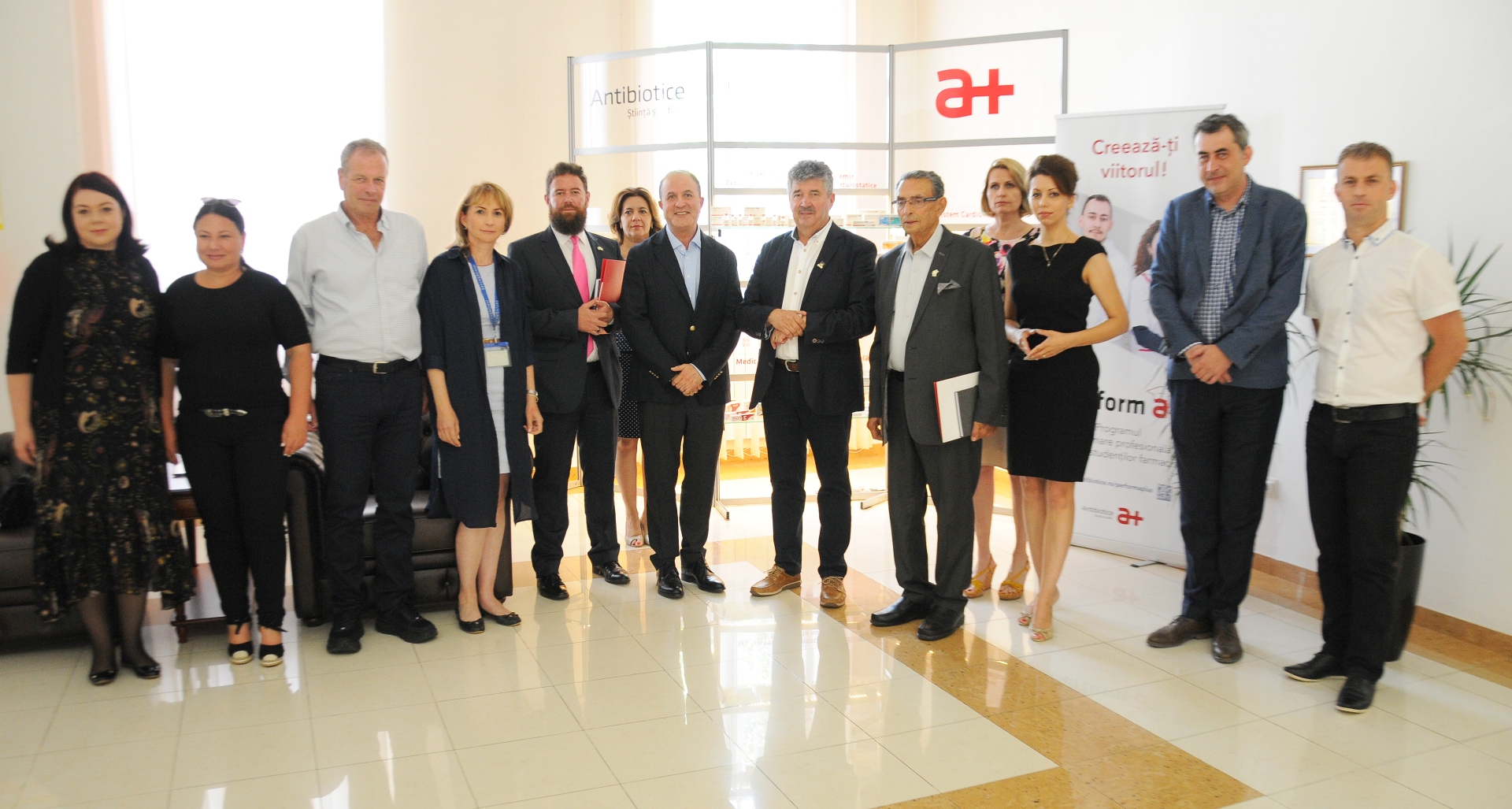 See all news ▸