Antibiotice company classified in the GOLD category in the Romania Corporate Sustainability & Transparency Index 2021 ranking
Romania CST Index
Today, December 9, 2021, during the Best Practices in Corporate Sustainability event, Antibiotice ranked in the GOLD category in the Romania Corporate Sustainability & Transparency Index (CST Index) 2021 ranking, with the sustainability report for 2020.
The Romania CST Index ranking, the most important and complex ranking in the field of sustainability in Romania, evaluates public information on sustainability and aims to identify the companies with the highest level of performance and transparency in terms of sustainable development.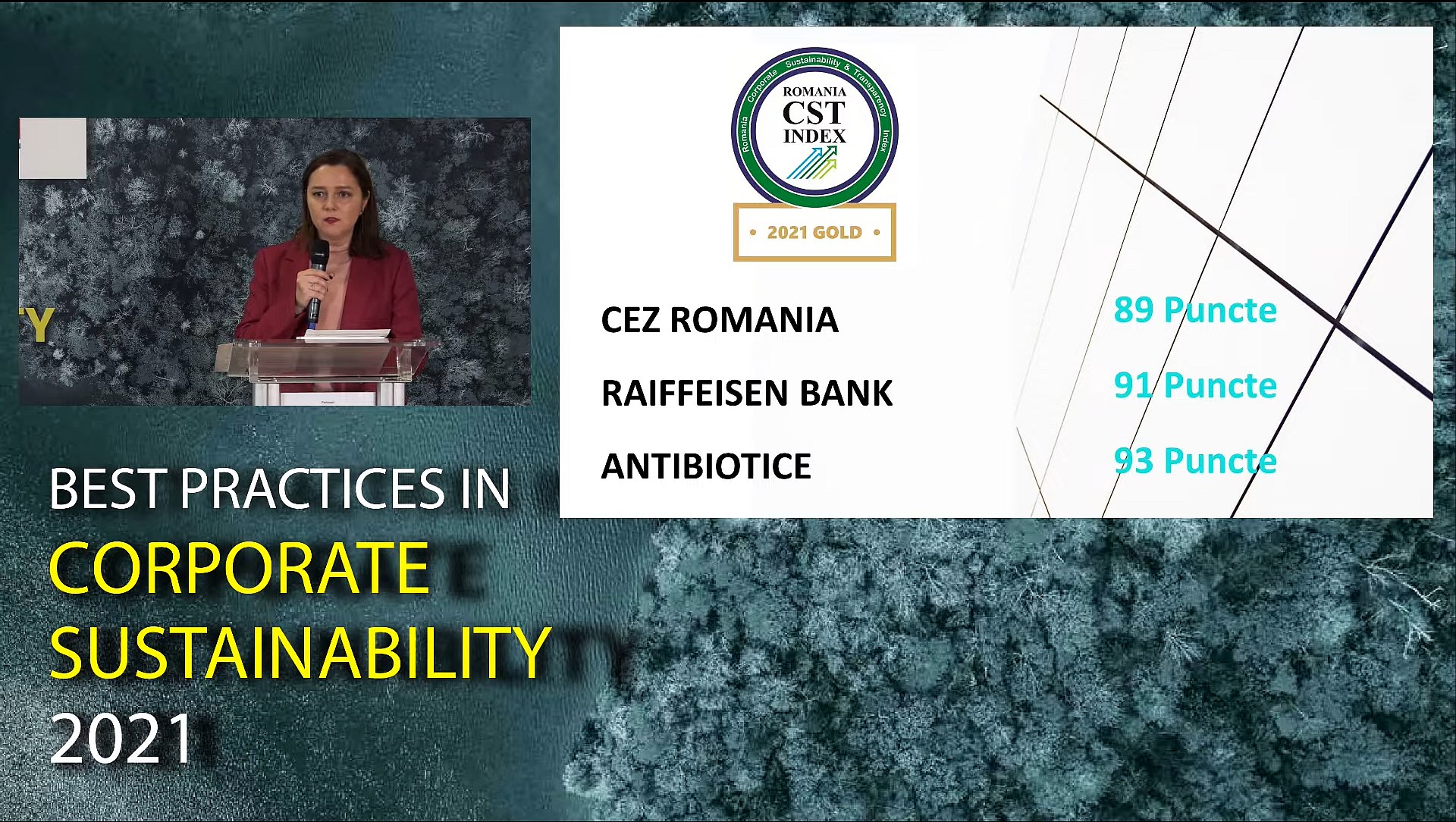 The analysis was performed in relation to the most important international standards or references in the field of corporate sustainability and took into account in the main companies that have over 500 employees (750 companies in Romania), but also companies that have less than 500 by employees who apply to be evaluated.
Antibiotice is the first to participate in the Romania CST Index Ranking.
We invite you to watch here https://bit.ly/30aL9fp the moment of the premiere of the Antibiotics company during the event organized by The Azores.
See all news ▸