Integrated promotion of food supplements from the Nutriensa® range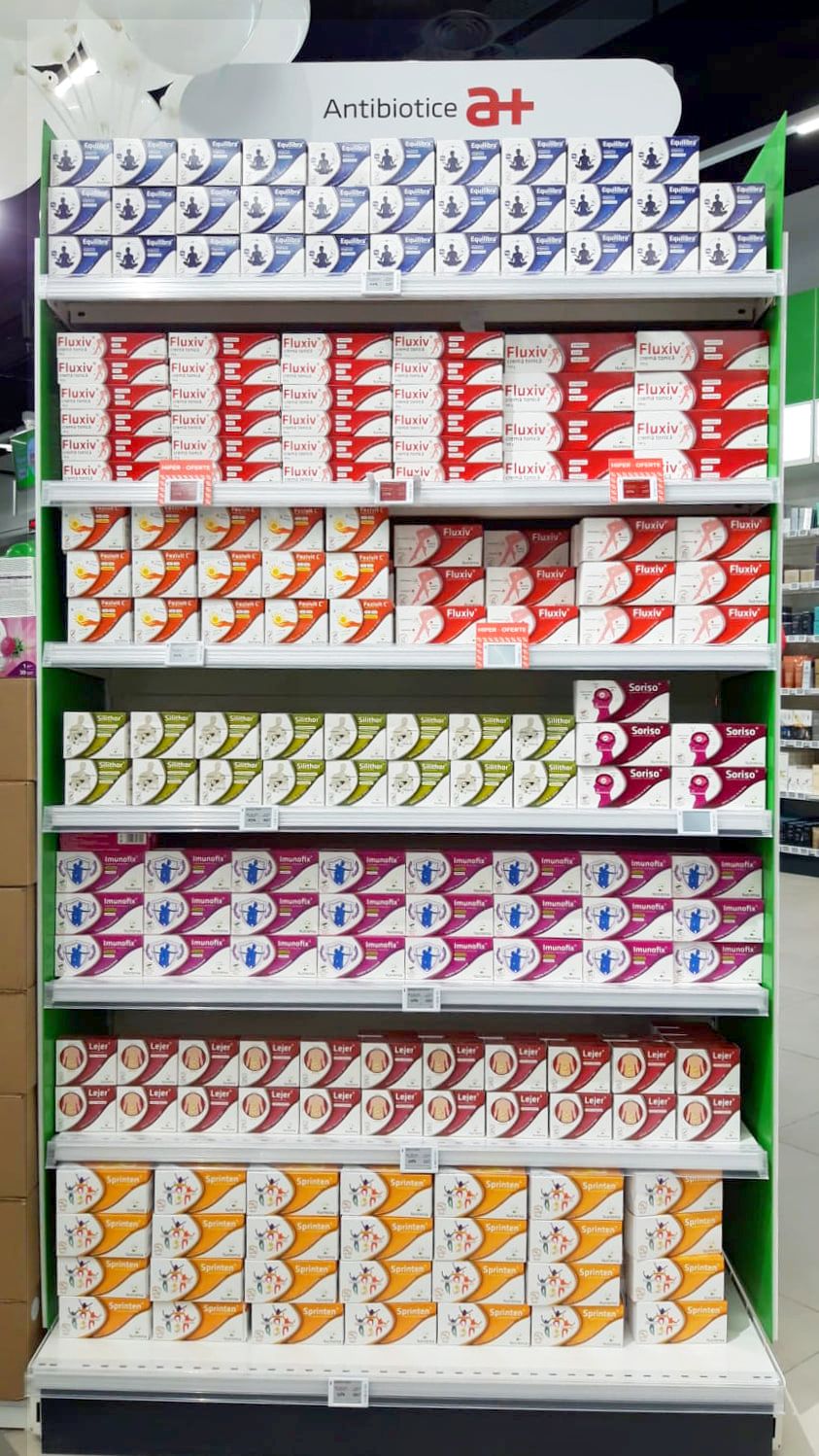 Antibiotice, together with Dr. Max pharmacies, is running an integrated campaign to promote food supplements from the Nutriensa® range, drugs that are released without prescription – Cutaden® baby as well as hand sanitizer solutions – Sanygel®.
Dr. Max inaugurated in Iași, at Iulius Mall, the Dr. Max Hyper-pharmacy – a new pharmaceutical retail concept, which benefits from state-of-the-art technological endowments. Dr. Max hyper-pharmacy covers an area of ​​1000 square meters, being the largest pharmacy in Romania.
On the occasion of this inauguration, the Antibiotice company offers 2,500 Sanygel 100 ml samples to the first customers of the hyper-pharmacy and carries out sales promotion campaigns for various products in the Antibiotice portfolio.
Antibiotice brand products are present both in the area of ​​food supplements, with the Nutriensa® range, in the baby area, with the Cutaden® baby product, in the area of ​​medicines that are released without a prescription and in the one intended for disinfectant solutions.
In partnership with Dr. Max, the Antibiotice company is currently running an integrated promotion campaign for Fluxiv, which consists of broadcasting a spot on national TV stations and LCD screens in all Dr. Max pharmacies, promotion in the retailer's promotional catalog. SMS / newsletter / emailing campaigns or social media posts.
See all news ▸