Antibiotice company ranks high in evaluating sustainability performance
The company Antibiotice Iași is in the top 5% in the pharmaceutical sub-industry out of a total of 442 companies internationally, in terms of ESG (Environmental, Social, Governance) performance, a set of non-financial criteria used by investors to evaluate the activity and environmental and social impact, but also corporate governance.
The analysis based on ESG criteria was initiated by the Bucharest Stock Exchange together with Sustainalytics, the result for 2021 obtained by Antibiotice was made public during the conference "ESG scores at BVB" held on February 8, 2022, and can be accessed and on the BVB website at the following link:
https://bvbresearch.ro/ReportDashboard/ESGScores
Thus, out of the 442 companies included in universal Sustainalytics, Antibiotice Iași ranks 17th, indicating a better ESG performance compared to similar companies evaluated.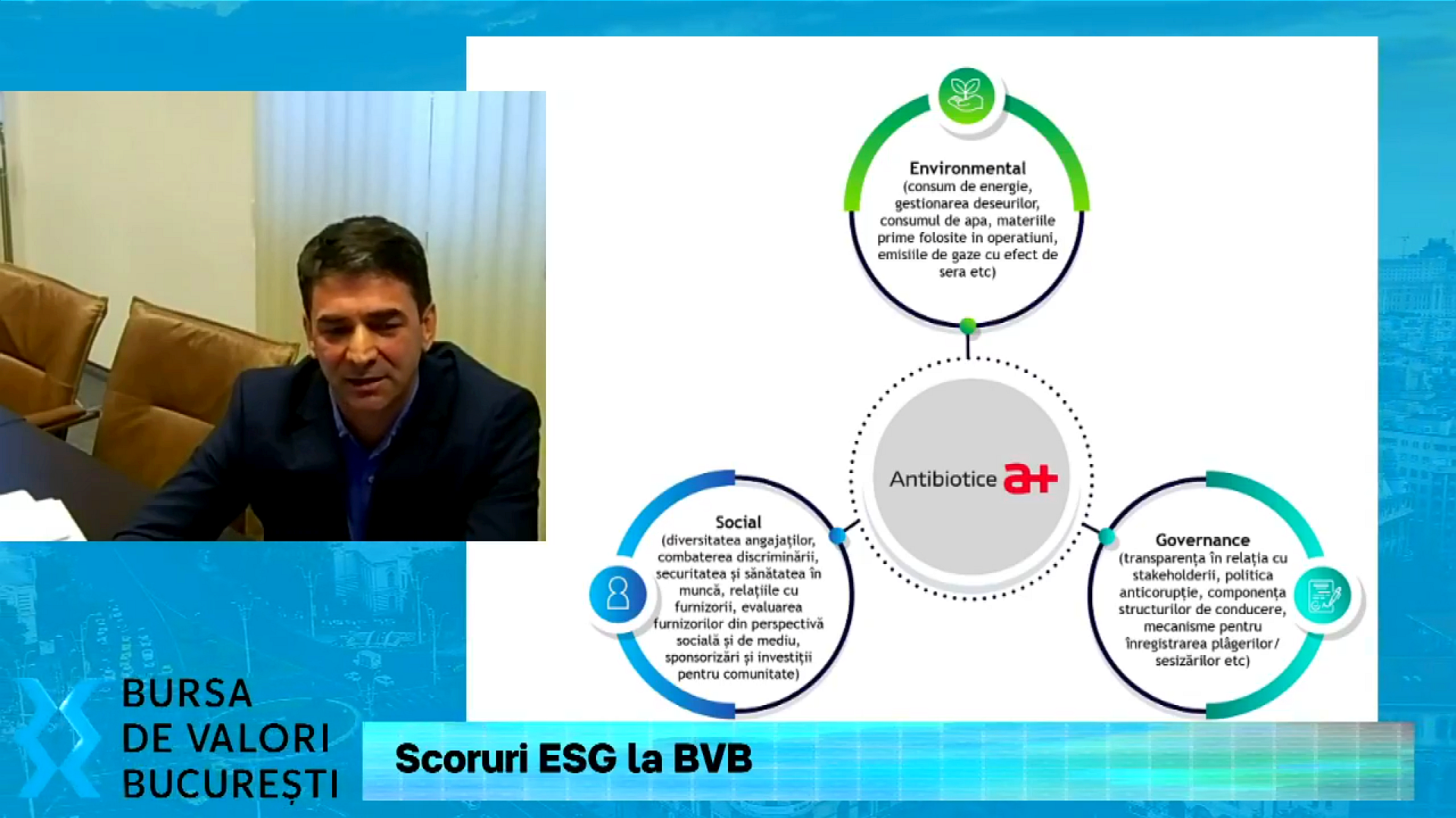 "This performance is the result of the ongoing concern of Antibiotic management for the implementation of ESG criteria. We believe that this result will generate more confidence in the relationship with shareholders, our investors but also in the relationship with other stakeholders: for suppliers we are talking about the trust that they have with them an ethical partner with whom they can collaborate long term, for our customers. Antibiotic products meet the highest quality standards and are developed taking into account the impact we generate on the environment and society as a whole. Today more than ever, ESG reporting has become even more important as in the near future, access to capital will be conditioned by the performance we will have in this capital ", said Liviu Vatavu, Executive Director of Corporate and Legal Governance from the company Antibiotice.
ESG analysis reports were independently conducted by Sustainalytics, a leading provider of global ESG ratings and analysis, and scores are calculated based on publicly available reports and information.
Globally, the ESG analysis of listed companies has become an increasingly relevant criterion in the analysis of investment opportunities, especially among institutional investors.
See all news ▸