Multiplying the export of Antibiotice Iasi 9 times in the last twenty years. We create the future together with our partners!
These days, Antibiotice Iasi is present for the 20th consecutive year at the most important exhibition event of the world pharmaceutical industry, CPHI Worldwide, which takes place in Barcelona, Spain.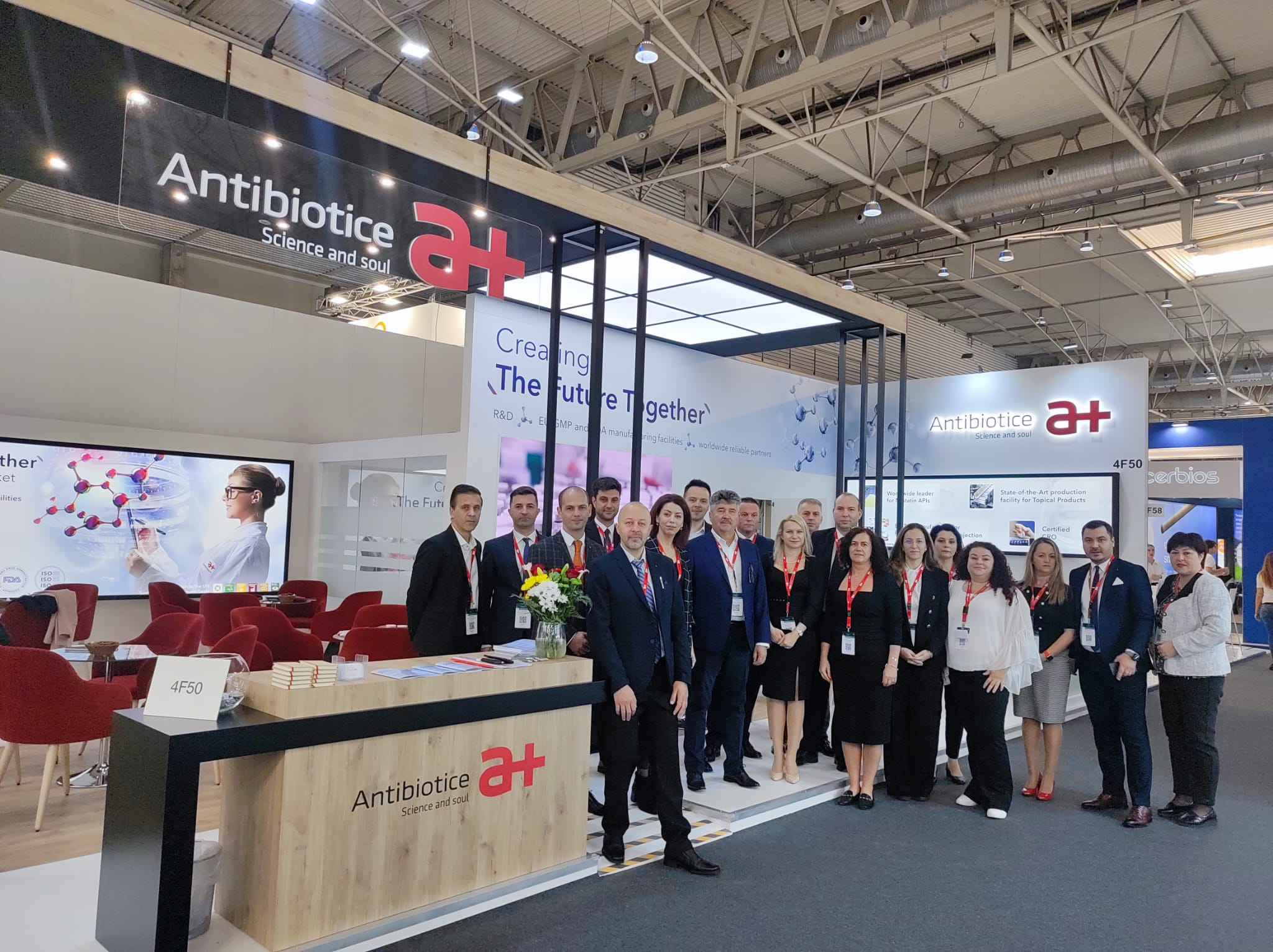 This large-scale manifestation is the main driver of development of international affairs which, over time, have multiplied several times, the company estimating that will reach the value of RON 215 million at the end of this year, which represents 36% of turnover.
"In the last 20 years we have strengthened partnerships with large companies around the world and we are here, at this international fair, to convey that in a divided world, in a world where we no longer seem to find ourselves, we are able to create a future together with our partners", said Ioan NANI, CEO of Antibiotice.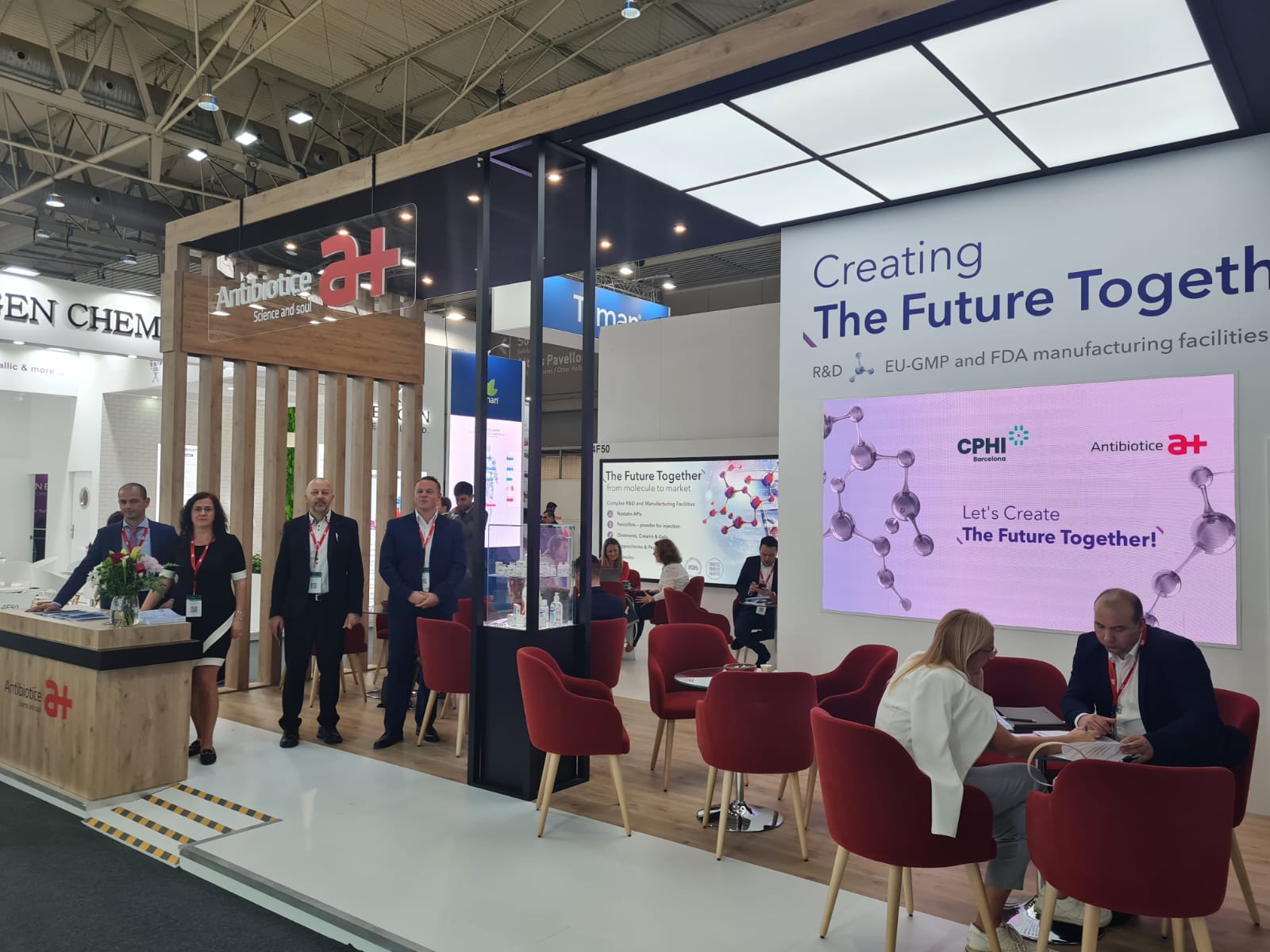 Antibiotice team at CPHI Worldwide, consisting of specialists in research and development, portfolio management, import, export, business development, marketing and sales has over 150 meetings with business partners around the world, in order to identify new business opportunities and expansion on the global market by capitalizing on the company's research capabilities and production infrastructure.
By participating in such international events, Antibiotice sends a message of stability and continuity to its partners, with which it aims to double its foreign affairs by 2030, in line with the strategic development plan "The Future Together".
At the end of 2022, Antibiotice inaugurated the most modern topical drug factory in Europe, with an investment of EUR 20 million, thus consolidating, the position of national leader in the manufacture of pharmaceutical products with topical application. With a capacity 50% higher than the previous one and in compliance with the highest production and quality standards, this investment offers the company a greater openness to international markets characterized by a high degree of competitiveness and innovation.
Also, in May 2023, Antibiotice obtained the agreement for non-reimbursable funds amounting to over RON 85 million for a production capacity of sterile products, solutions and topical products.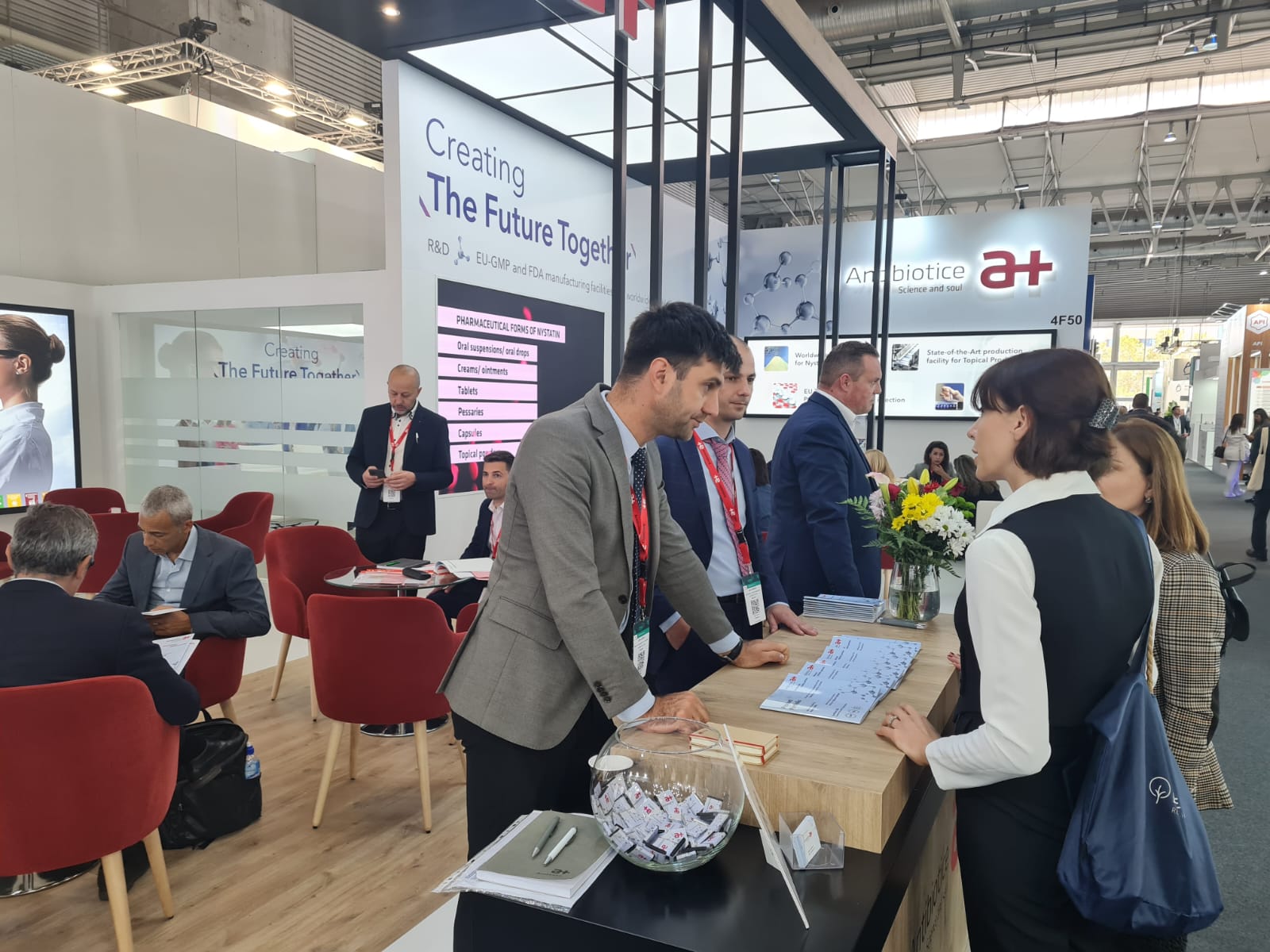 New production capacity alongside attracting 100 new products by 2030, are an integral part of the company's strategic development plan "The Future Together" which plans to double turnover, profit and increase market shares both locally, as well as internationally.
The continued 20-year presence at CPHI Worldwide is therefore a premise for the expansion and consolidation of Antibiotice in foreign markets with its partners, the company being the most important Romanian manufacturer of generic medicines with international recognition that exports to 70 countries around the world.
See all news ▸