Major delivery of products for injection in the US market
Luna iunie a acestui an s-a incheiat cu o livrare record de produse injectabile pentru piata Statelor Unite ale Americii. Astfel, de pe portile companiei Antibiotice au plecat catre portul Constanta 6 containere cu produse injectabile antiinfectioase, cu eticheta "made by Antibiotice for U.S.A.".
La pacientii americani de peste ocean vor ajunge Nafcilina de 1g si 2 g si Ampicilina de 500 mg, 1g și 2g, toate produsele fiind utilizate in spitale pentru tratarea infectiilor.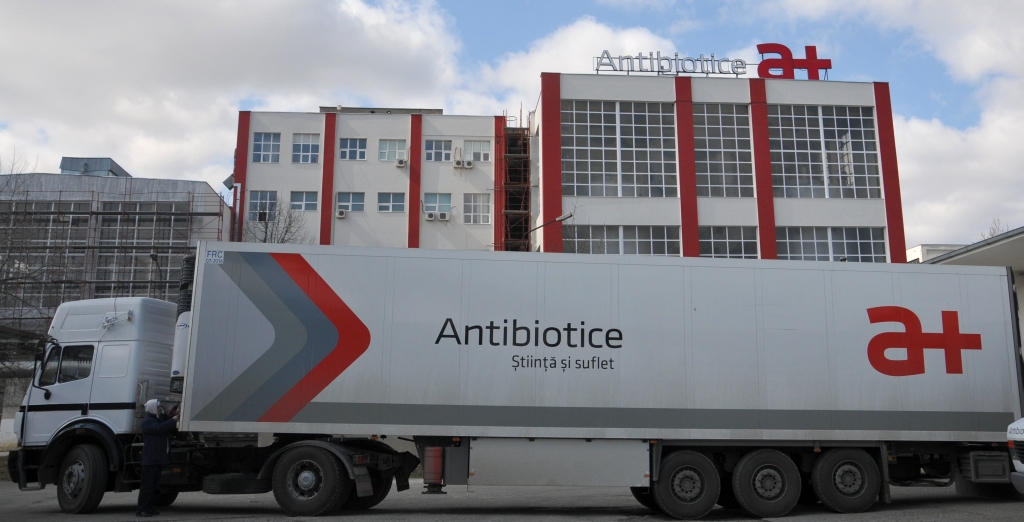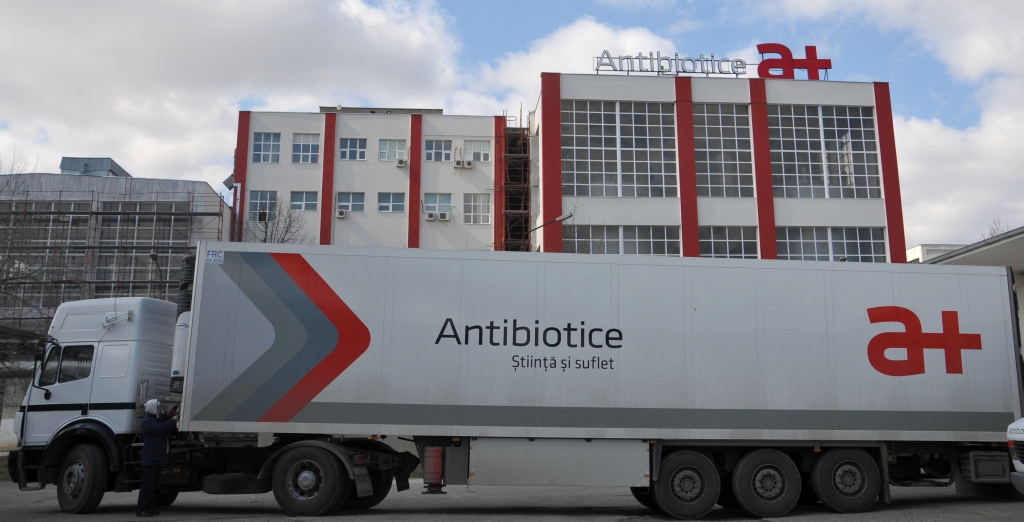 Pe langa aceste produse in anul 2015 s-a finalizat procedura de autorizare pe piata SUA a unui nou produs marca Antibiotice – 2 doze, Ampicilina cu sulbactam 1.5 g si 3 g, pulbere pentru solutie injectabila/perfuzabila, ceea ce creaza oportunitati de crestere a exportului pe aceasta piata strategica pentru compania Antibiotice.
"Este o livrare importanta de produse finite catre piata SUA. Cu acest transport, valoarea exporturilor de produse finite si Nistatina realizate catre piata americana, in semestru I, ajunge la 3,4 milioane de dolari, o valoare dubla fata de cea obtinuta in primul semestru din anul 2015", a declarat Ioan Nani, director general Antibiotice.
Antibiotice a incheiat anul 2015 cu o cifra de afaceri la export de 20,5 milioane euro, in creştere cu 7% fata de anul 2014. Totodata, profitul din vanzarile la export a crescut cu 45% comparativ cu anul anterior. Pentru produsele finite, principala piata de desfacere in anul 2015 a fost America de Nord, in principal prin exporturile de produse injectabile pe piata S.U.A., Antibiotice avand inregistrate 6 produse in aceasta piata. De asemenea, produsele finite marca Antibiotice au fost exportate şi pe pietele din Europa, Orientul Mijlociu şi Rusia – tarile foste C.S.I.
See all news ▸