European Mobility Week at Antibiotice
The Antibiotice Company joined the European Mobility Week (September 16-22) through actions to promote sustainable behavior towards the environment among employees and through concrete investments in order to reduce CO2 emissions generated by urban transport.
Approximately 50 employees of Antibiotice left their cars at home to participate in the internal campaign "With a car in the minus, nature is in the plus!". The initiative was aimed at encouraging the use of the car-sharing system among employees to reduce carbon dioxide emissions in the atmosphere and urban congestion.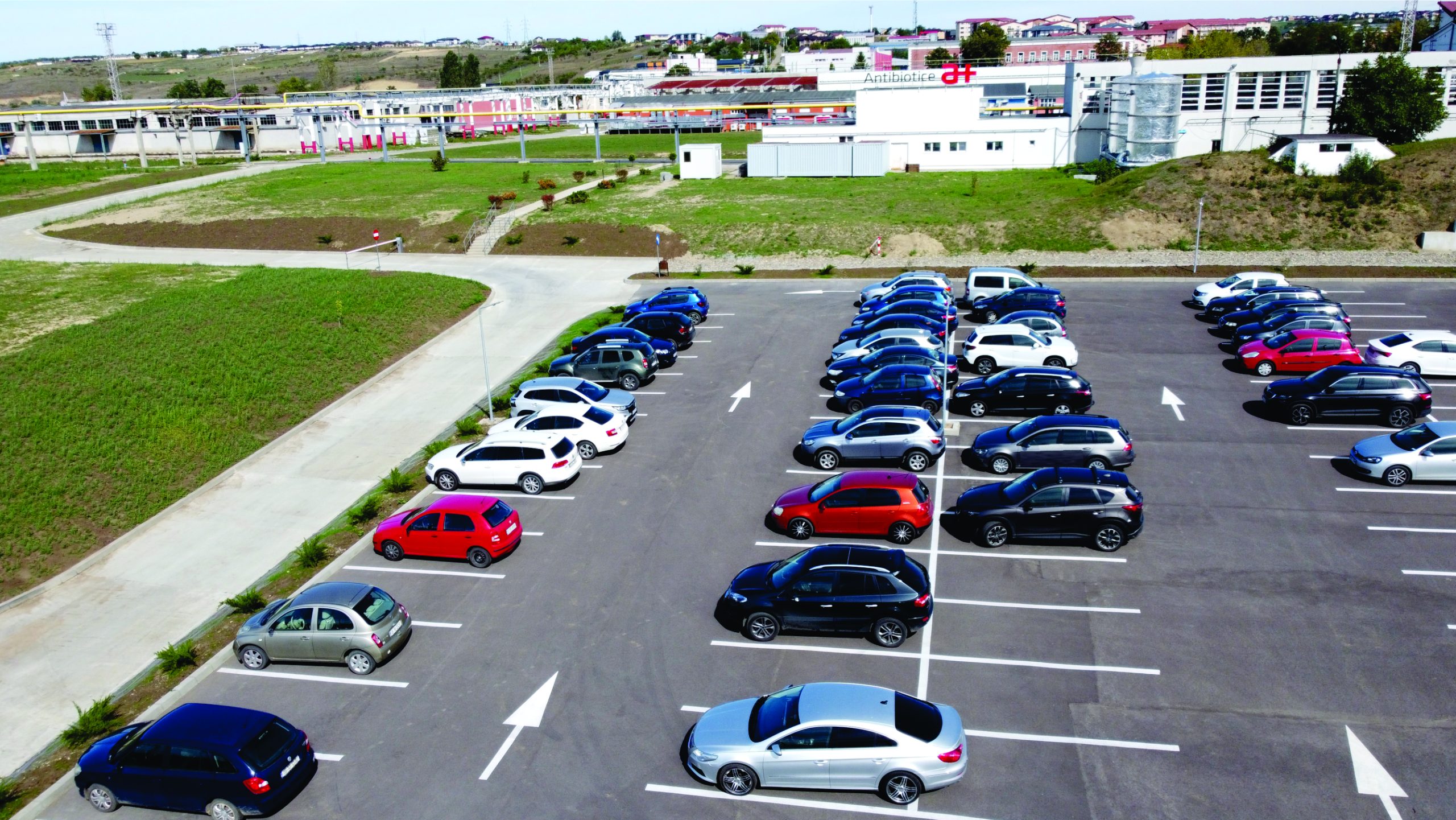 Thus, the employees grouped together in twos or threes to come to work in a single car. In this way, they offered a plus to their well-being by enjoying socialization but also a plus to nature by contributing to an ambitious objective: reducing carbon dioxide emissions, by reducing the number of personal cars used by employees for transportation to Antibiotice.
At the same time, in order to reduce CO2 emissions generated by transport, one of the main causes of urban pollution, Antibiotice recently inaugurated a new parking lot in the southern area, towards Miroslava commune with a capacity of 150 places.
By using the new parking lot, the route to Antibiotice is shortened by 7 km, the employees benefiting from a significant reduction in fuel and transport time. Thus, each car that uses the new parking lot contributes, on average, to the reduction of CO2 emissions in the atmosphere, by approximately 22% compared to the emissions generated, following the original route.
The new facility supports employees who travel to work with personal cars from the neighboring towns: Uricani, Lunca Cetătuii, Horpaz, Valea Adâncă, Miroslava.
Campania Antibiotice has assumed a sustainable behavior towards the environment, being also concerned with offering new facilities to support employees.
See all news ▸