Antibiotice awarded for excellent communication with investors
Antibiotice company obtained  10 mark – Excellent communication in Investor Relations – in a ranking made by the Association for Investor Relations with the Romanian Stock Exchange (ARIR), which included 78 listed companies.
In the event of presentation of the results of the first evaluation of the communication with investors – the indicator VEKTOR – Antibiotice received the diploma of excellence, which was presented by Daniela Serban, President of ARIR.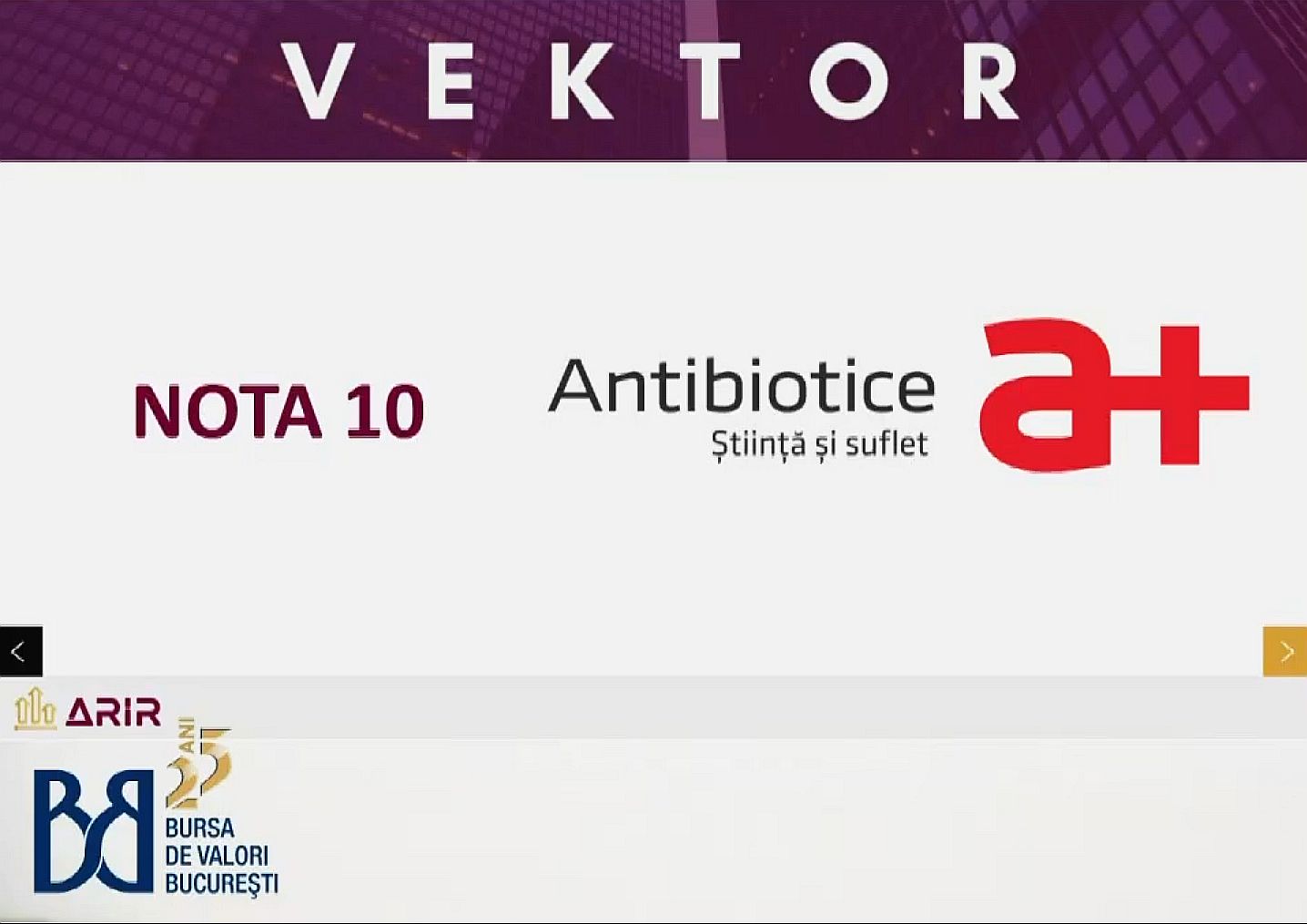 "I congratulate the Antibiotice company for obtaining the maximum score at the first evaluation of the communication of the listed companies with the investors. Also, I admire the enthusiasm of the team and the management of the company to come in front of the investors constantly, with relevant information and I am glad that Antibiotice is part of the elite of the companies listed on the Bucharest Stock Exchange ", stated Daniela Șerban, ARIR President .
The company achieved this performance by meeting the need for knowledge of the Antibiotic business by investors, analysts, brokers, journalists with a greater openness, approaching new and efficient communication tools.
"We are honored to be among the winners of this event and to find that our practices of transparent, ethical and responsible communication towards all players in the capital market are recognized and awarded. We are convinced that obtaining this award is a confirmation of the fact that Antibiotice is a reliable company, in which it is worth investing! "Said Ioan NANI, Director General Antibiotice Iasi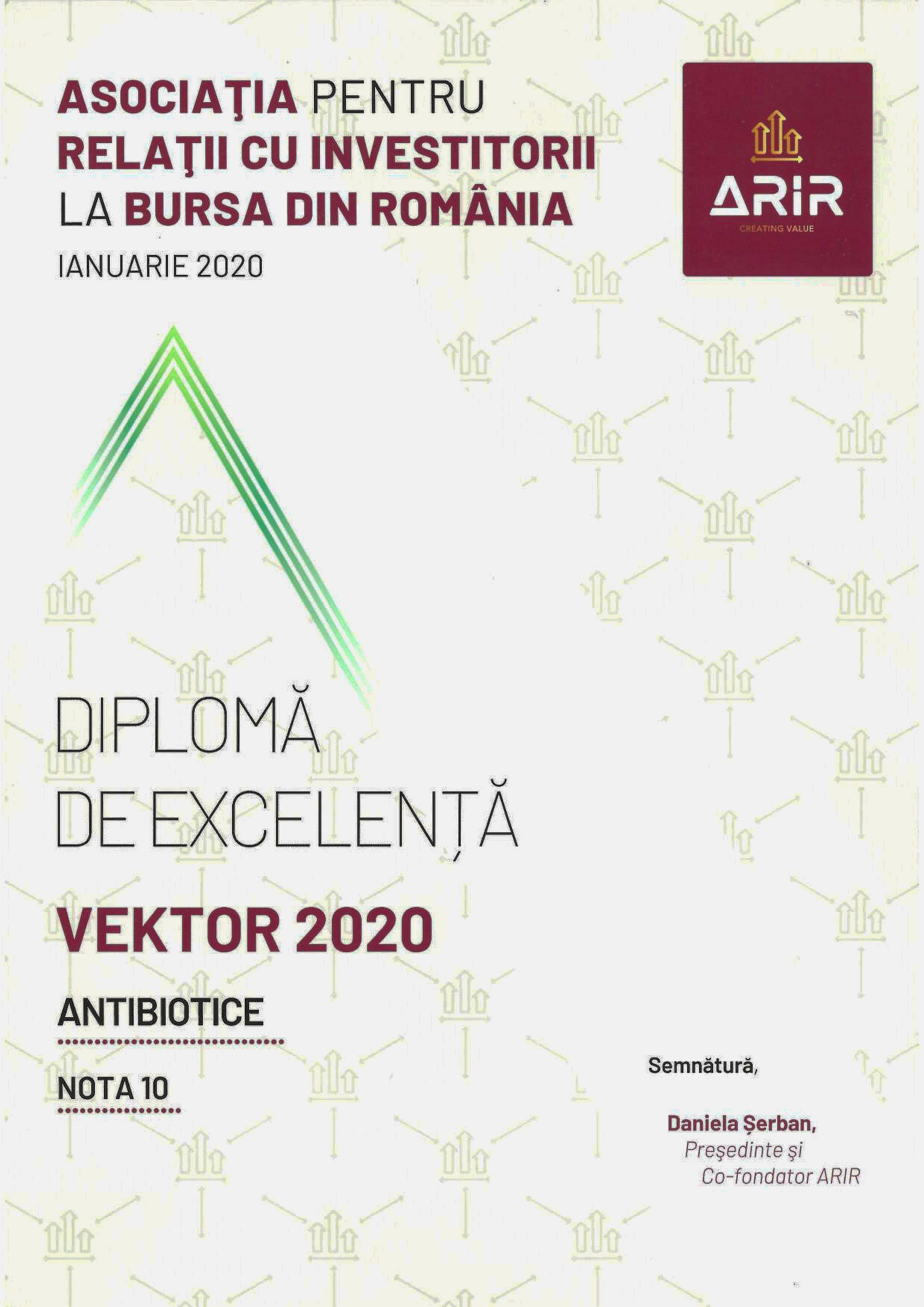 The VEKTOR indicator for listed companies in the Regulated Market was calculated based on a methodology that includes 15 criteria, in line with international best practices in investor relations (IR).
The affiliation of Antibiotice to ARIR in 2019 was an important moment for the company that came as a complement to the strategy to improve the relationship with investors and to create value for its shareholders.
With a presence of 23 years in the capital market, during 2019, Antibiotice traded 29,827,849 shares with a total value of 3,080,262 euros.
See all news ▸