Leprechauns from Antibiotice have brought the joy of Christmas to 80 needy children
The joy of a Christmas with fulfilled wishes was lived by 80 children from needy families, from Iași County. On December 14 and 15, 2021, the Foundation "Antibiotics – Science and Soul" distributed gifts for children aged between one and 15 years, from families with limited material possibilities living in rural areas.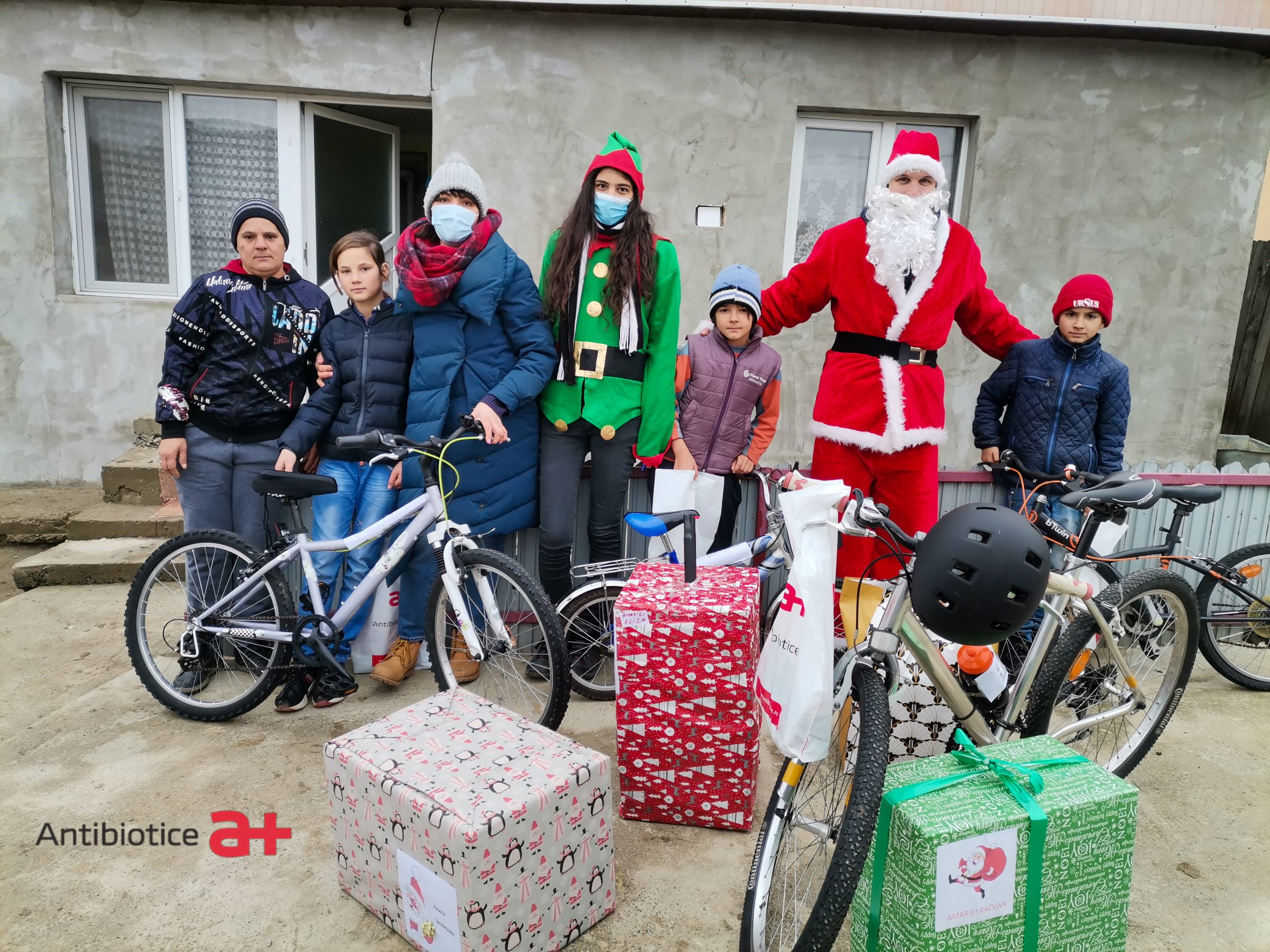 The letters sent to Santa by the children reached the kind "elves", employees of the Antibiotic company, who fulfilled with great generosity every dream laid out on paper, hopefully, by the children.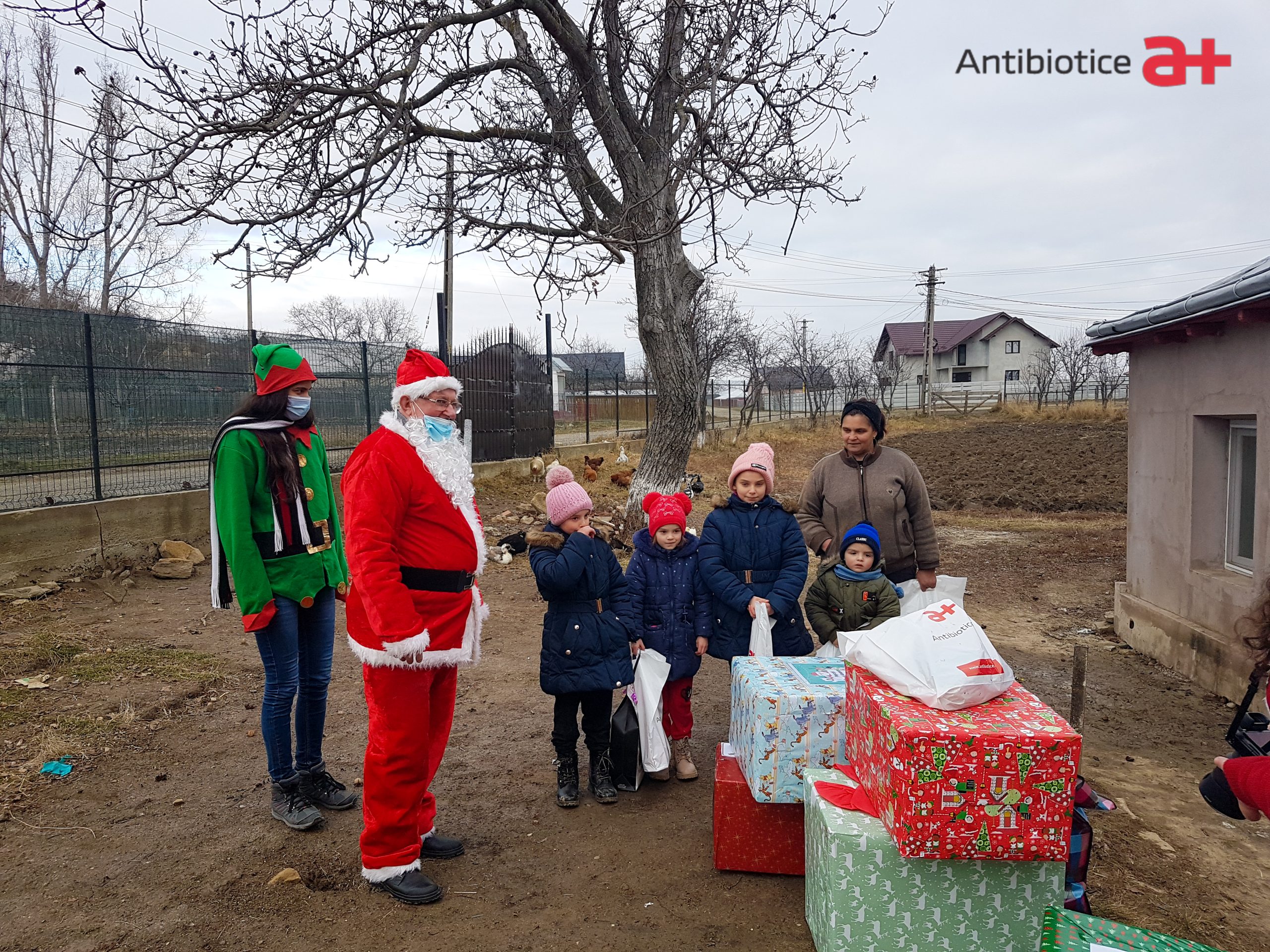 The challenges of the "elves" were varied, from clothes, shoes, toys, supplies, telephones, musical instruments for talented children, to fir trees or bicycles to help them get to school.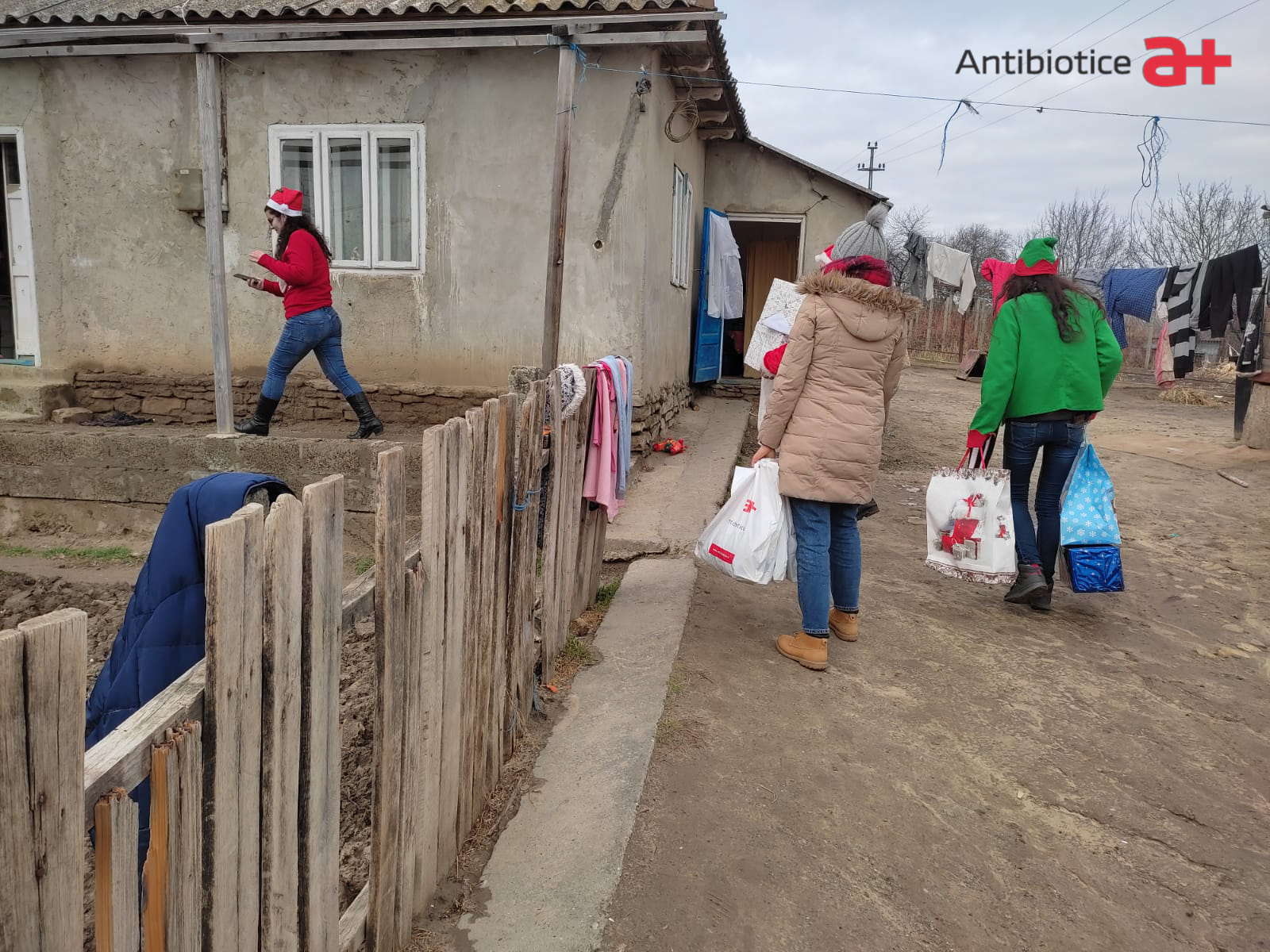 Respecting all the conditions imposed by the restrictions of this period, Santa's "leprechauns" loaded the "sleigh" with the long-awaited gifts and caroled, from house to house, distributing them to children in the localities: Bogonos, Dumești, Costești, Buhalnița, Deleni and Poiana Deleni.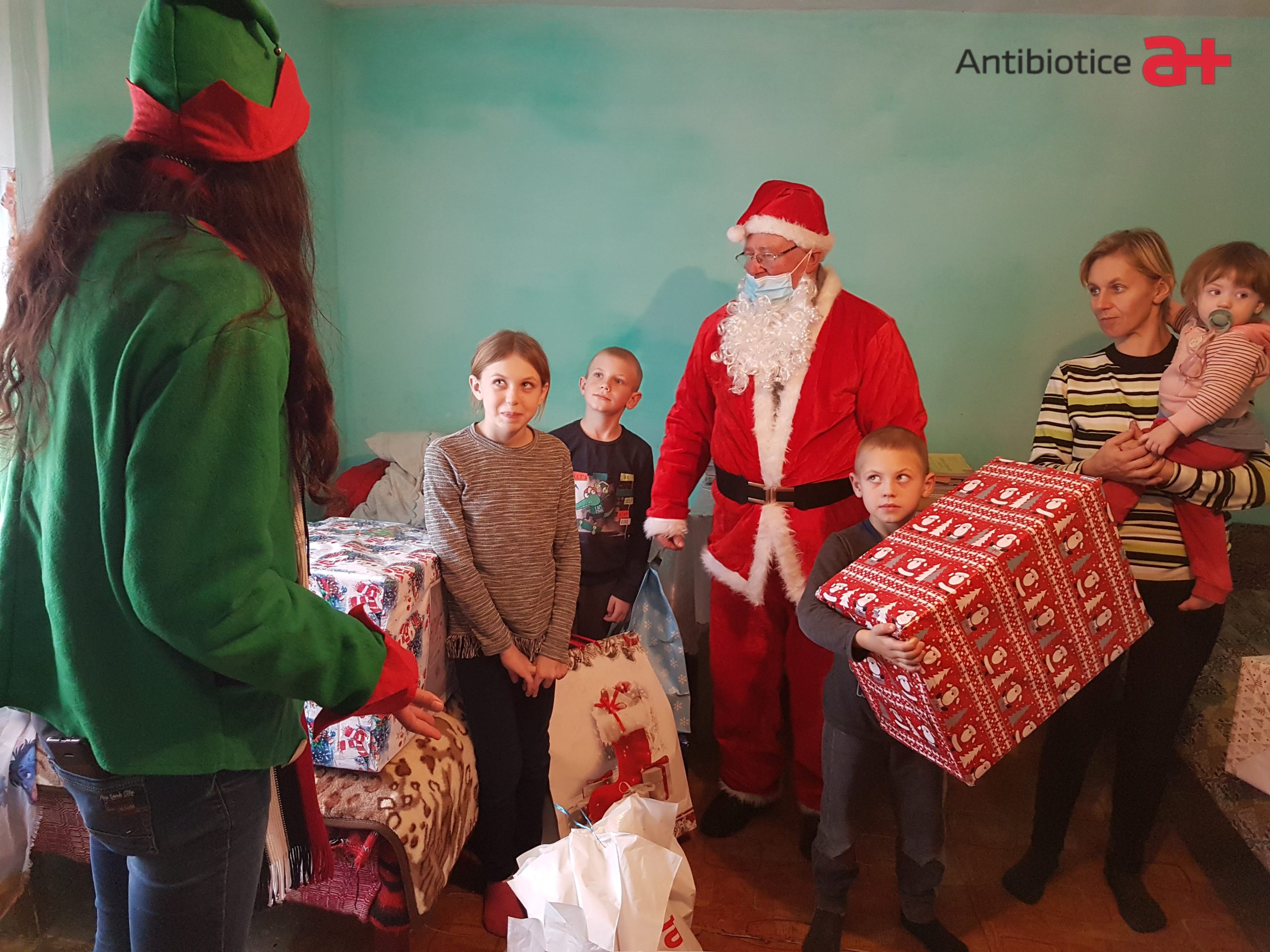 "It has become a tradition for our colleagues to become Santa's elves around the Christmas holidays, as part of the" Give from the heart! Be Santa Claus too! " carried out by the "Antibiotics, Science and the Soul" foundation. The joy on the faces of children who receive in their arms the much desired gift is the most beautiful gift we can receive for the holidays. We would like to thank the Pro Vita Department of the Metropolitan Church of Moldova and Bukovina as well as each of the volunteers turned into elves for managing, even in this difficult year, to make the children who wrote to Santa feel happy and live. , together with their parents, the magic of Christmas ", said Ioana Tode, president of the Foundation" Antibiotics – Science and soul "Antibiotice Iasi.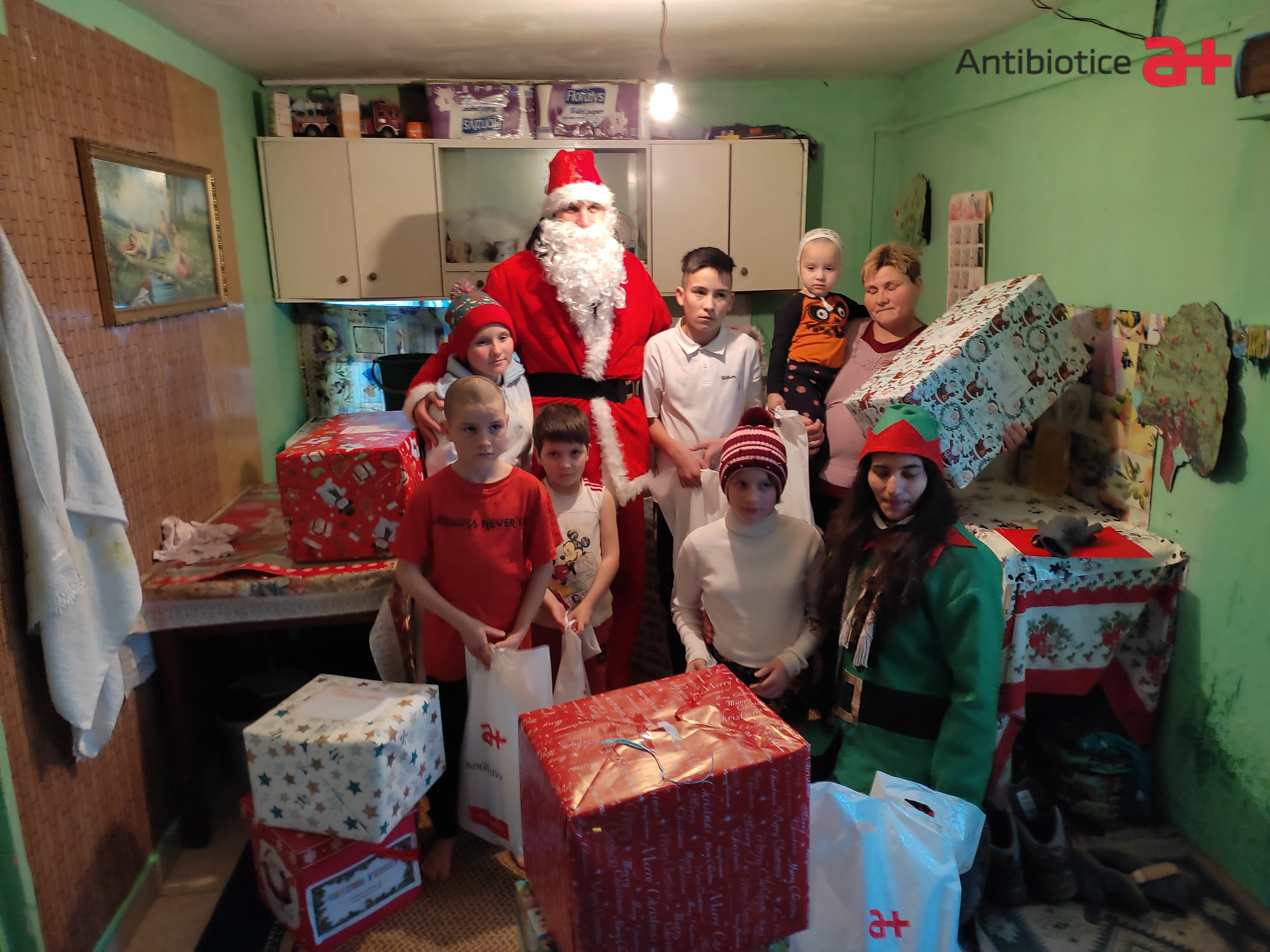 For nine years, Antibiotice employees have been able to bring joy to the souls of less fortunate children from vulnerable families, turning their wishes into a beautiful Christmas surprise.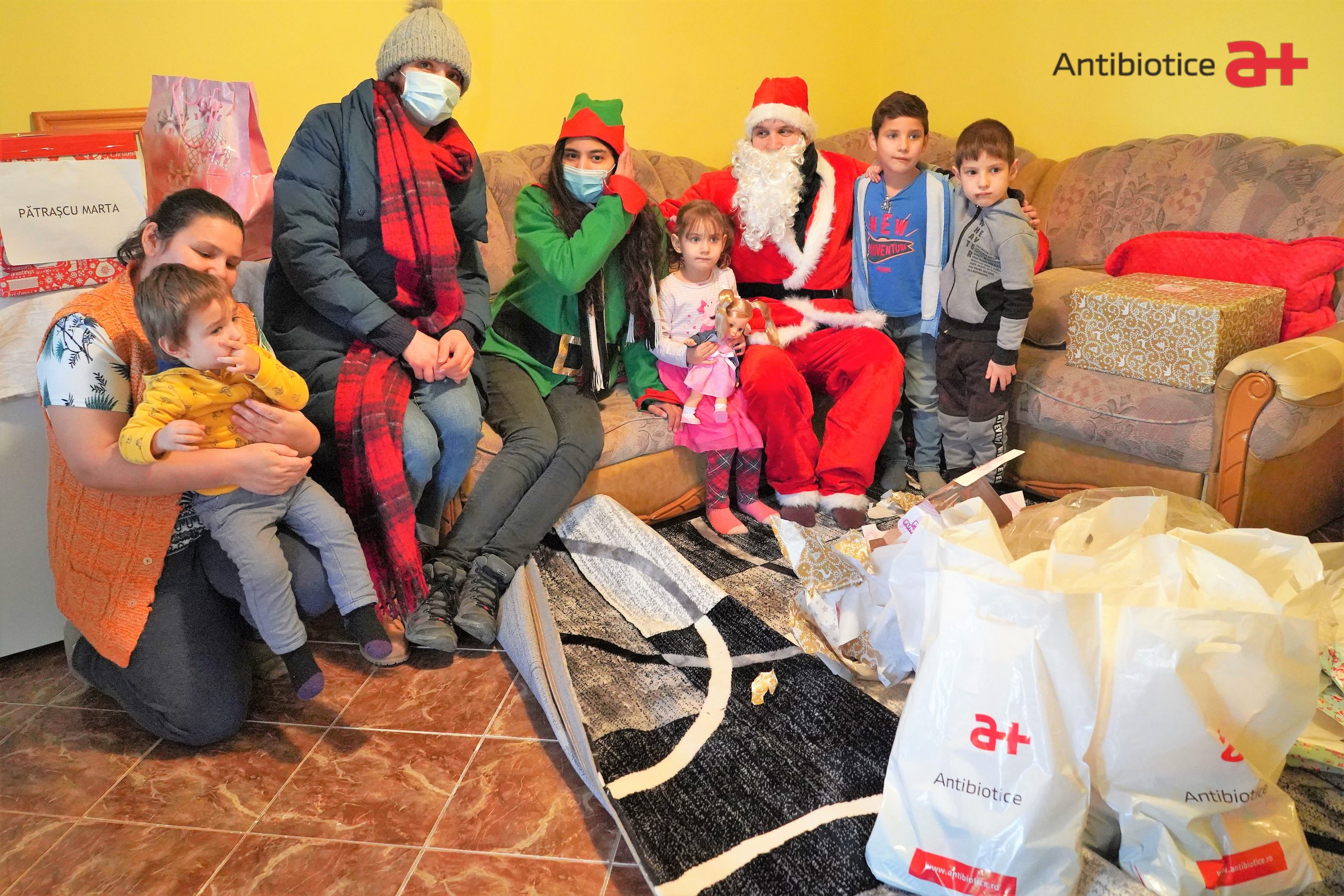 See all news ▸